Bill Gates, born on 28 October 1955 as William Henry Gates III, is an American software developer, philanthropist, business magnate, author, investor, and all-around inspiration to people all over the globe. Today, Bill's level of intelligence is undoubted — but what was his SAT score back in the day?
Bill Gates had a near-perfect SAT score of 1590, which roughly correlates to an IQ of 160. Despite an impressive SAT score and incredible academic record, Bill dropped out of Harvard University before graduating.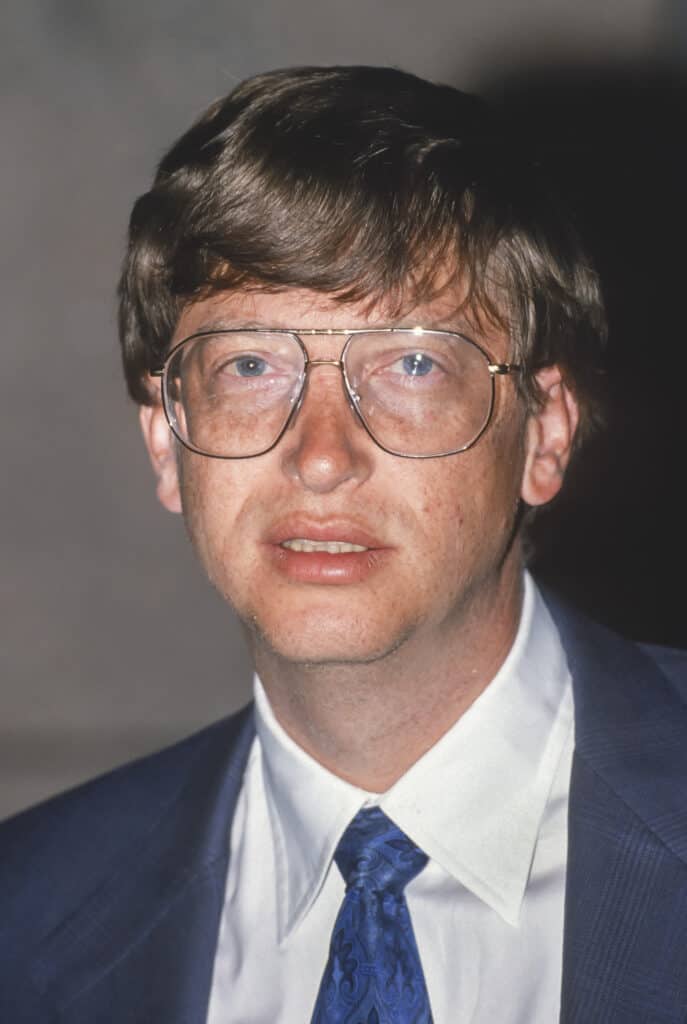 If you'd like to find out about Bill Gates' SAT score, his time in the education system, and how he contributes to education today, keep reading. This article will fill you in on everything there is to know about this revolutionary entrepreneur's impressive academic achievements.
Bill Gates' Schooling
Bill was born and raised in Seattle, Washington, by parents Mary Maxwell Gates and William H. Gates Sr. He was the middle child who grew up with an older sister named Kristianne and a younger sister named Libby.
Despite his upper-class suburban upbringing, Bill's childhood was not easy as he was small for his age, had a nasal voice, a pale complexion, a love for reading, and a timid nature. As a result, he was bullied throughout most of his school career.
Bill first attended Seattle's View Ridge Elementary School. When he was in the fourth grade he met Mrs. Caffiere, a teacher and librarian, who helped bring Bill out of his shell by nurturing his love for books and who he would later go on to call "a teacher who changed my life".
When he was 13 years old, Bill enrolled at Lakeside School and it was here that his love for computers was borne. By the time he graduated from the private school in 1973, he had written countless computer programs, started a business venture with two of his classmates, and was a National Merit Scholar.
Bill Gates' SAT Score
Bill's passion for computers, coupled with his natural ability to study and retain information, saw him achieve great academic success. When the time came for Bill to write his SATs, he scored 1590 out of 1600 — that's just five points shy of a perfect score.
This impressive SAT score meant he had no problem getting into a college of his choice and he ended up attending Harvard University as a pre-law major in the autumn of 1973. It didn't take him long to realize that pre-law was not for him, and he focused instead on mathematics and graduate-level computer science.
It wasn't just pre-law that wasn't the right move for him, it was college as a whole. After just two years at Harvard, Bill dropped out — with the full support of his parents — to open his own company because "If things hadn't worked out, I could always go back to school. I was officially on leave."
Though dropping out of college was definitely the right move for the Microsoft founder, Bill's short stint at college is tinted with regret. When speaking of his regret, Bill says "Well, I wish I had been more sociable. I wish I had gotten to know more people."
Bill Gates' Contributions to Education
Despite a traditional college education not playing a major part in his success story, Bill has had a tremendous impact on the global education sector. Bill is well known for his philanthropy and seems to have a particularly soft spot for children and education.
The billionaire has strong opinions on education and he is not one to shy away from voicing these opinions. He has been quoted saying "Until we're educating every kid in a fantastic way, until every inner city is cleaned up, there's no shortage of things to do."
Bill has publicly supported The Lunchbox fund, Make A Child Smile Appeal, Children with AIDS, and the Children's Vaccine Program in his personal capacity. Through the Bill and Melinda Gates Foundation, Bill has donated billions of dollars to public schools around the world and has sponsored in-depth research into the education sector.
The Bill and Melinda Gates Foundation, co-founded by Bill and his wife Melinda Gates, launched the Global Education Program in 2018 and has opened 175 schools around the world. 24 of these schools are early college high schools and 25 specialize in mathematics, science, and technology.