In a recent interview, Bill Gates admitted that during his early career he would work weekends and refuse to take vacations as he was so focused on building Microsoft. With a net worth of $103 billion, it's fair to say that his hard work has paid off. Has Bill's approach changed now that he's stepped down as the CEO of Microsoft? How does he take well-earned breaks from his current philanthropic endeavours?
Bill Gates does not own a yacht. Although he seems to have a penchant for life at sea, Bill prefers to rent super yachts rather than buy his own. Not only has Bill vacationed on one of the most expensive yachts in the world, he reportedly got married to his wife Melinda on one too!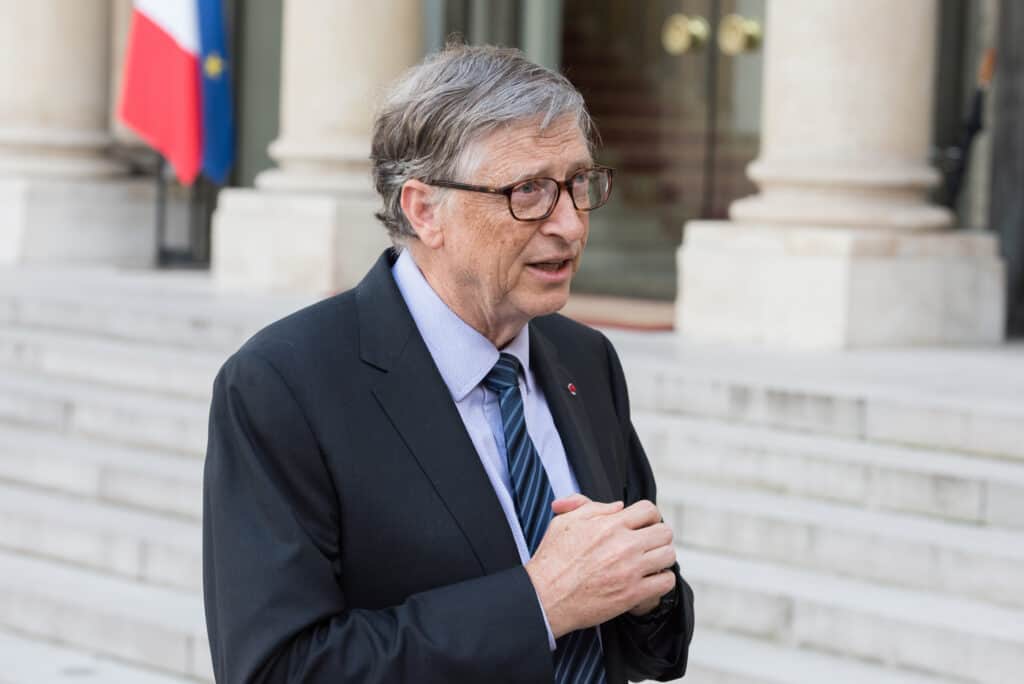 Most of us can only dream about how we would spend a billion-dollar fortune, but for Bill Gates this dream is an everyday reality. If you're interested in learning about Bill's attraction towards ocean life, keep reading!
Fake News
In February 2020 reports emerged that Gates had commissioned an eco-yacht. The boat was said to have cost $664 million and was set to be the world's first hydrogen-powered super-yacht.
As an environmental activist, this is pretty logical for Bill.
The yacht, built by Feadship, uses a new, clean technology that is aimed at reducing carbon emissions. It is 112 meters long, has 5 decks, and can host 14 guests.
Additionally, the yacht features a beauty salon, gym, spa, helipad, infinity pool, and cinema, as well as other swanky amenities. 
But within a few days, these rumours were set straight. The Dutch superyacht specialist told the BBC that the yacht "has not been sold to Mr. Gates" and they have "no business relationship" with Bill.
Serene
Beyond this, Bill has been vacationing on yachts for many years. Most notably, in 2014 Bill chartered an Italian superyacht to take his family around the Sardinian coast.
The boat, named Serene, was rented from fellow billionaire and Russian vodka entrepreneur, Yuri Scheffler.
Scheffler reportedly purchased the yacht in 2011 for $330 million, and it continues to be the third most expensive yacht in the world. Nowadays, Scheffler rents the vessel out for around $5 million per week.
Standing at 450-feet long, Serene is set over 7 decks and can host a crew of 52 people and 24 guests. It boasts 3 swimming pools, 2 helipads, an indoor climbing wall, a teppanyaki grill, climbing wall, library, health spa, night club, powder-generating snow room, and a 'Nemo' room featuring an underwater viewing room.
Whilst on the yacht with his wife and three children, Bill was captured in a series of paparazzi photos. In the pictures, Bill is seen looking through swimsuits before strapping himself into a lifejacket.
Sea Wedding
Throughout their 33-year marriage, this isn't the only time that Bill and his wife, Melinda, have spent quality time together whilst on board a luxury superyacht.
In fact, the duo boarded a custom built Feadship De Vries Shipyard to celebrate their honeymoon after tying the knot back in 1994. 
Bill and Melinda continue to be notoriously secretive about their wedding ceremony. They exchanged vows at a Four Seasons golf course on the Hawaiian island of Lanai and went on to board Charade. But that's about as much as we know.
At the time Charade was owned by Bill's friend and Microsoft co-founder, Paul Allen.
Designed by De Voogt Naval Architects, Charade accommodates 12 passengers and 11 crew members.
The vessel boasts a full-beam owner's suite complete with his and hers baths, five large staterooms, a private dining salon, sky lounge, and alfresco aft deck. 
In August 2014, the 46.9-meter yacht was sold at an asking price of $13,900,000.
The fleet has since been renamed 'BG', seemingly as a tribute to Bill Gates. In any case, it's clear that Bill Gates likes to work hard and play harder.