Chris Hemsworth is an Australian actor who rose to fame by playing 'Thor' in several Marvel Cinematic Universe films. From superheroes to F1 World Champions, it seems that there's no role Chris isn't capable of perfecting — but how would he fare playing the role of a Spanish speaker?
Since marrying his Spanish wife, Chris Hemsworth has slowly but surely been learning how to speak the language, but cannot as yet. At best, he can speak a few phrases and describes his Spanish-speaking ability as "mediocre".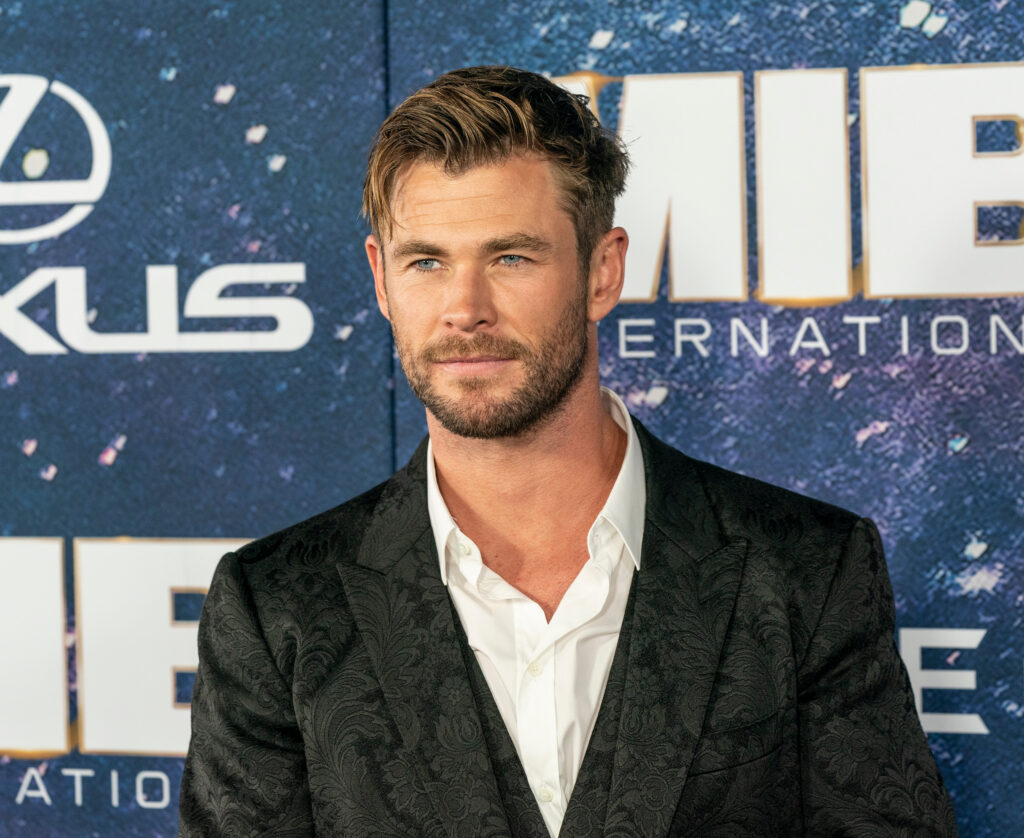 Have you been wondering whether Chris Hemsworth speaks Spanish and what his ties to Spain are? Wonder no more, because this article will fill you in on everything you need to know about Chris and his affinity for all things Spanish, as well as which other celebrities know their way around a diccionario.
Can Chris Hemsworth Speak Spanish?
As fans of the actor will know, Chris is married to a Spanish model and actress called Elsa Pataky, and the pair share three children. What many don't know is that the children are being raised predominantly Spanish.
Elsa says she does this "by surrounding them with Spaniards. I have almost all my family here to speak to them in Spanish. I try to educate them and tell them about typical Spanish dishes. I'm going to try to go to Spain every summer, so that they know it and experience its culture…so they never lose their roots."
Unfortunately, the same cannot be said for Chris. Elsa told Celebrity Nine, "He promised me when we met. He said 'I will be speaking Spanish in two months.' I'm like, 'I want to see that'."
She continued, "We've been together for six years and nothing! But he's improving – every year he learns, like, one or two words."
The actor himself revealed to America Reads Spanish, "I'm learning. Not great about it yet but I'm learning." Chris jokingly told XL Semanal, "My Spanish is mediocre. If we lived in Spain, it would improve. But my kids laugh at me every time I try to speak it. And that destroys my confidence. So I blame them."
All of his children are fully bilingual, but they all speak English to him. He cheekily admitted that Elsa speaks English to him and only reverts to her native tongue when they're arguing.
Chris Hemsworth's Ties to Spain
Of course, Chris's home is full of Spanish since everyone speaks the language except him. But the language, his wife, and their children aren't his only tie to Spain.
Chris adores Spain and usually visits the country every summer. He claimed that a part of his "heart is in Spain" and that he has a love for "the people, the culture, the attitude, the food."
He enjoys visiting Madrid, Gipuzkoa, and Ibiza but his favorite Spanish holiday destination is San Sebastian. Chris and his close friend Matt Damon, along with their wives and children, are often spotted vacationing in the beautiful area.
Chris loves vacationing in Spain so much that he owns not one but two properties in the country. One of them is an 80-square-meter flat in the Rio Rosas area (that connects to a flat Elsa purchased before she knew Chris!) and one is nestled deep in the countryside of northern Spain.
Which Celebrities Can Speak Spanish?
Of course, Hollywood is full of incredibly successful Spanish celebrities like Javier Bardem, Penélope Cruz, and Enrique Iglesias who can all — obviously — speak Spanish.
But what about celebrities like Chris, whose first language is English, but speaks Spanish on the side? You may be surprised to find out that there are many celebrities who speak Spanish, some of whom are wholly bilingual!
Celebrities like Matthew McConaughey, Will Smith, Serena Williams, Dakota Fanning, Ben Affleck, and Bill Clinton can all speak conversational Spanish.
On the other hand, Gwenyth Paltrow, Cardi B, Will Ferrell, Michael Bublé, Sandra Oh, Jack Black, and Tom Hiddleston are all fluent Spanish speakers.
Perhaps in a few years Chris will be included in either one of those categories, but for now he's firmly in the beginner category — if that!