If it isn't already, TikTok is on its way to becoming the most influential social media platform of all. Whether a song is trending on TikTok can determine the commercial and mainstream success of said song – many artists have TikTok to thank for their song's success and, in many cases, their fame altogether.
Over the past few years, TikTok has seen to it that a catchy song turns into a viral sensation and commercial success. But with so many new videos, with so many new sounds, being posted every day, a song could be all over your 'For You' page one day and simply gone the next. So, what are the top 5 most famous TikTok songs that are here to stay?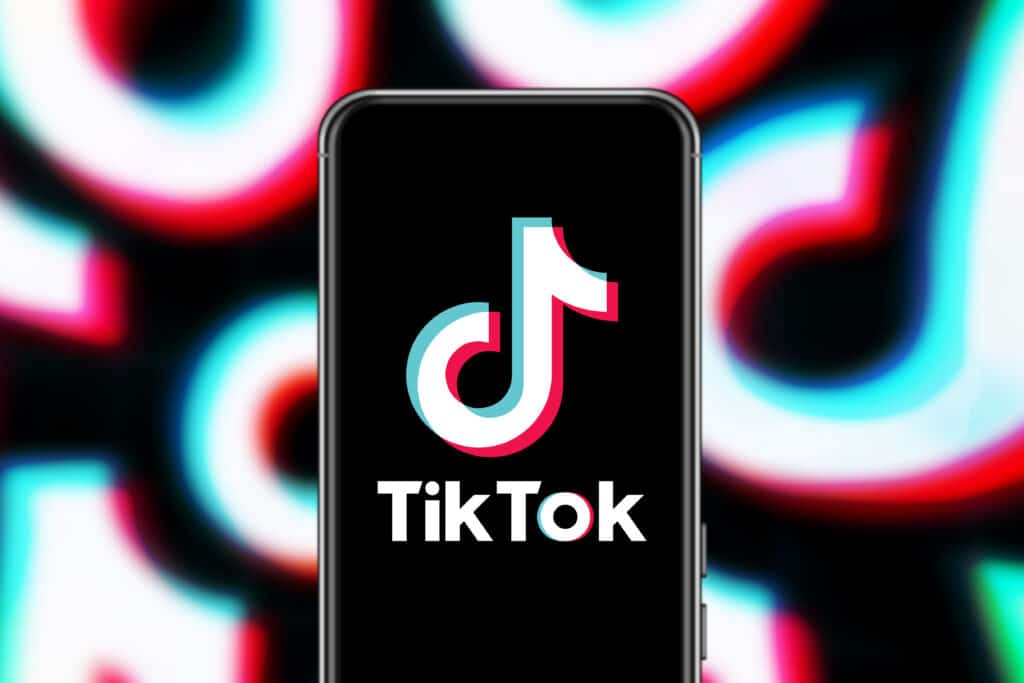 1. "Body (Remix)" by Tion Wayne and Russ Millions 
According to official TikTok data released towards the end of 2021, a remix of the song 'Body' by Tion Wayne and Russ Millions was the most popular song amongst TikTok users. Specifically, the remix featuring ArrDee, E1 (3×3), ZT (3×3), Bugzy Malone, Buni, Fivio Foreign, and Darkoo was the most popular.
The song has been used in more than 802 thousand individual videos and the hashtag #bodyremix has upwards of 200 million views. The dance that was created to accompany the release of the song has also solidified itself as a trend that any TikTok user worth the title needs to try.
2. "Bad Habits" by Ed Sheeran 
Ed Sheeran's 'Bad Habits' is a song that has done remarkably well for itself, both on and off TikTok. It's one of the most famous songs on the radio and – given the fact that it has been used in 1.2 million videos – it would be fair to assume that it may not have done AS well as it did without TikTok's help.
Due to its catchy lyrics and ability to make anyone's foot tap, 'Bad Habits' is mainly used in dance videos. The #badhabitschallenge hashtag has more than 234.9 thousand views and Ed Sheeran himself has appeared in duets singing the song, which only boosts the song's famousness.
3. "Begging" by Måneskin
TikTok doesn't just have the ability to make a new song soar, but it also has the ability to resurrect an old one. This was demonstrated with the song 1967 'Begging' by 'Four Seasons.' The song was once very popular, but – as is often the case with bangers – it had its day. Until Måneskin, an Italian rock band brought the song back to life at the 65th Eurovision Song Contest in 2021.
The band's cover of the once-popular song became a mainstream success, but it also became a TikTok sensation. The song has been used in more than 9.5 million videos ranging from face reveals to thirst traps, and shows no sign of declining in popularity once more.
4. "Nice To Meet Ya" by Wes Nelson 
Though several artists including Niall Horan, Nicki Minaj, and Meghan Trainor, have songs by the same title, it's actually Wes Nelson's 'Nice To Meet Ya' that has gone down in the TikTok History Book Of Famous Songs. The song, which was released in 2021, shot the British television personality to fame overnight.
Wes's song has been used in upwards of 650 thousand videos and has been remixed many times. The song is used in all kinds of videos ranging from glow-up reveals to football highlight videos, and even Sir Tom Jones hopped aboard the 'Nice To Meet Ya' train when he dueted with Wes – who had no idea who was being introduced to at first.
5. "Wellerman – Sea Shanty" by Nathan Evans
And lastly, here's a song that came out of nowhere and hasn't gone anywhere since! 'Wellerman' is a traditional sea ballad from New Zealand, that has been used since the 1860s. A Scottish singer called Nathan Evans turned the sea shanty into a song that is so famous on TikTok that it's now known as 'ShantyTok.'
Nathan's version of the song is incredibly popular, but remixes of it are fast catching up. One remix in particular, where Nathan teamed up with 220 Kid and Billen Ted, took the number one spot in the UK Singles Chart and since then many other remixes have surfaced. The hashtag #wellerman has a whopping 1.1 billion views and is featured in videos ranging from acapella to nail art videos.