Clint Eastwood is an American actor, director, composer, and producer whose womanizing ways often made international news. He's known to have had relationships with at least 29 women, but did any of them make him a father?
Clint Eastwood has fathered eight children with six different women, four of which were the result of extramarital affairs and one of which he didn't even know existed until she was in her thirties. Clint's children are named Laurie, Kimber, Kyle, Alison, Scott, Kathryn, Francesca, and Morgan.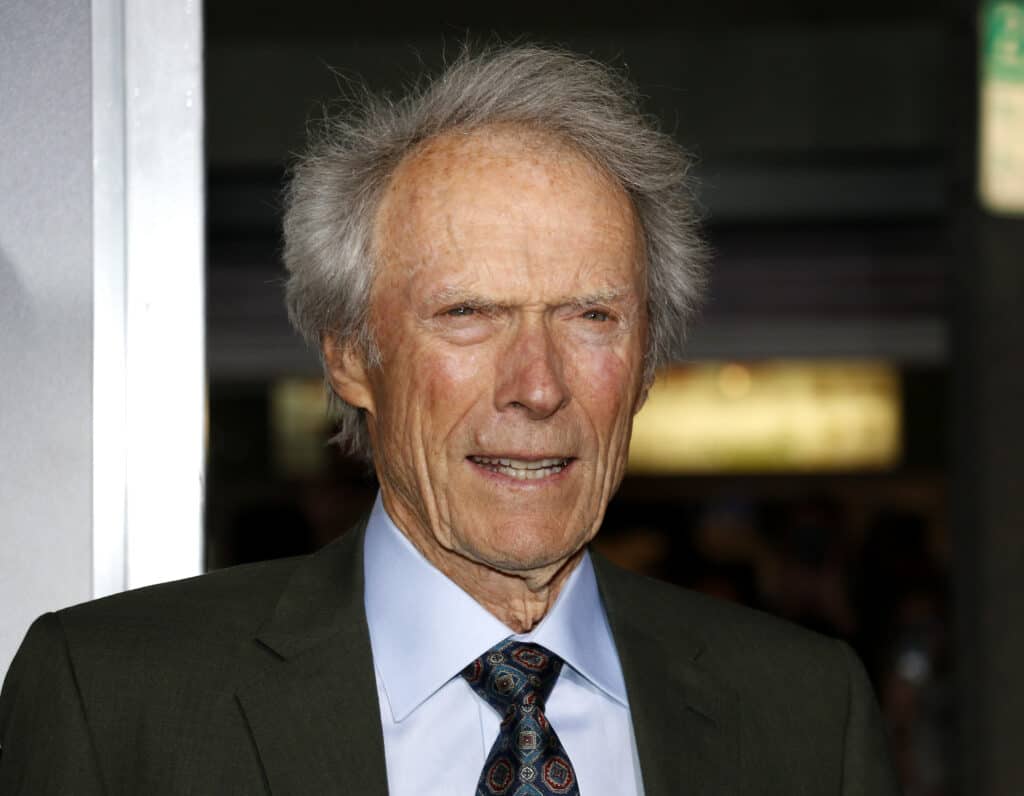 There's no denying it: Clint Eastwood led a very busy love life. Let's take a look at who Clint Eastwood's children are, and what kind of relationship they have with their father.
Who is Clint Eastwood's First Child?
Clint became a father for the first time in 1954, on 11 February, but he did not know it. The child, a daughter named Laurie, was the result of an affair that Clint had in 1953, shortly after meeting the woman who would become his first wife Maggie Johnson.
The mother of the child, whose identity remains unknown to this day, is thought to have met Clint at a theatre group. She never told Clint she was pregnant and gave the child up for adoption shortly after her birth.
Laurie was adopted by a couple called Clyde and Helen Warren, who lived in Seattle. When she was 30 years old, Laurie tracked down her father and Clint only found out about her existence when he met her for the first time.
Before reaching out to Clint, Laurie tried searching for her biological mother but the woman did not want to be contacted. Thankfully, Clint was the opposite and embraced his long-lost daughter with open arms.
Though they got a late start, today Clint and Laurie have a close bond. Laurie made her first official appearance as Clint's daughter at the premiere of 'The Mule' on 10 December 2018.
Laurie's son, LT Murray, told the Daily Mail, "All I would say is that he's been a great father to my mom, and always great to me and my family whenever we see him."
Who Are Clint Eastwood's Children?
Now that you know all about Clint's first daughter, let's find out about his other seven children. Clint has led such an active love life that there is an entire Wikipedia page dedicated to his love affairs — and extramarital ones.
While married to Maggie, Clint had an extramarital affair with a stunt woman named Roxanne Tunis. On 17 June 1964, Clint's second child was born; a daughter named Kimber Tunis whose existence was revealed to the public in 1989.
Kimber — who later changed her surname to Eastwood — is an actress, producer, and makeup artist who is very successful in the industry. She and her father often work together, which they enjoy.
On 19 May 1968, Clint's first son, and first child with his wife, was born. His name is Kyle and he is a successful actor, bass guitarist, jazz musician who has contributed to the music of nine of his famous father's films including 'Million Dollar Baby', 'Invictus', and 'Gran Torino'.
On 22 May 1972, Clint and Maggie welcomed their second child together, this time a daughter who they called Alison. Alison started acting at the age of seven and is now a successful actor and director.
Maggie and Clint separated shortly after Alison's birth and Clint got married in 1983, but once again returned to his womanizing ways and fathered a son with a stewardess named Jacelyn Reeves. Arguably Clint's most famous child, Scott Eastwood, was born on 21 March 1986 and is a model and actor.
Clint kept up the affair with Jacelyn and had another child with her, this time a daughter named Kathryn who was born on 2 February 1988 and did not meet her father until the mid-2000s. Today, Kathryn is an actress and writer.
On 7 August 1993, actress Frances Fisher gave birth to Clint's fifth daughter and the only child whose birth Clint was present at. Francesca is a socialite, an actress, a model, and a television personality.
Clint married TV news anchor Dina Ruiz on 31 March 1996 and the pair welcomed a child together on 12 December that same year. Clint's last known child, Morgan, is an aspiring actress.
What Kind of Father is Clint Eastwood?
Despite not having a relationship with many of his children during their younger years, Clint has a solid relationship with all eight of them today.
Alison told Closer, "My parents split up when I was pretty young, but he always made time for us, even when he was working." Scott added, "Dad didn't care if I was a plumber or an actor. He said, 'Whatever you do, just do it well.'"
The Daily Mail reports that Clint "keeps in touch with all eight of his children and their families" and that "He's taken great comfort that at this time of his life, all his kids are close."