We all remember her as the lovely and obsessive Monica Geller, but since Friends ended, she's not on TV anymore; is there a way to keep up with Courteney Cox through TikTok?
Sadly, Courteney Cox doesn't have an account on TikTok, but she appears on videos on her daughter's page. She did try some dances and uploaded them to Instagram.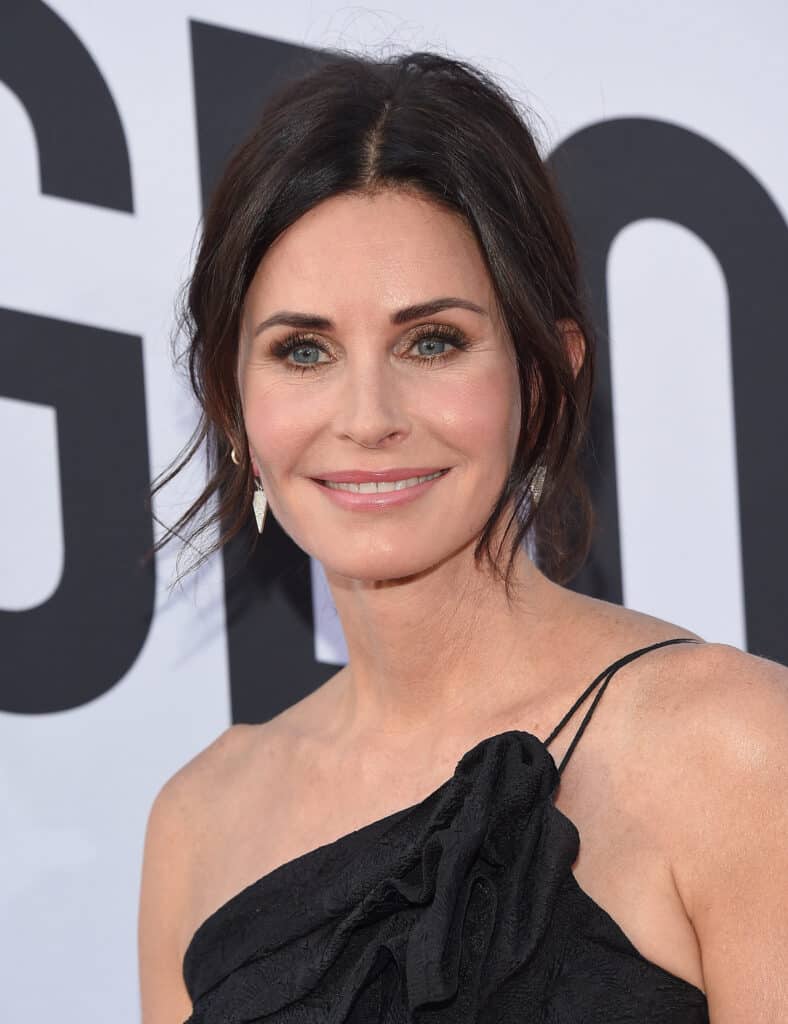 No matter how many years pass, Cox still keeps her sense of humor that we love so much. Despite not being on TikTok, she has other social networks with very interesting content too.
Social Media Presence
It's always adorable when parents use social media as a way to share time with their kids and Courteney is the perfect example. She and her daughter Coco share a lot of content on their social network.
They do dances, challenges and they even sing together. The first time that we got to see Courteney Cox on TikTok was when Coco posted a video of both of them dancing.
They did the #Whipoutthestickchallenge and the actress even posted the video on her Instagram account. She also said that the best way to make your kids lose their patience is making a TikTok dance with them.
Besides this, we often see the pair showing their musical skills. Since Courteney is a great pianist and Coco is great at singing, they make the perfect couple.
You can also see some funny videos and pics that the pair share having adorable mom & daughter moments.
Of course, she also posts videos about Friends and Scream because people love it. For example, as a Thanksgiving gift for her fans, she made a video of Monica's iconic dance with a turkey on her head.
There are also some of the projects she has been working on and of course some family photos as well. Two common characters in her photos, besides her family, are her boyfriend Johnny McDaid and her friend Jennifer Aniston.
Becoming Famous Worldwide
It wasn't until college when Courteney Cox decided to be a model and an actress; this decision took her to a lot of minor roles in television series and movies. For example, she appeared in the crime drama "Murder, She Wrote," in "Family Ties," and a few years later had a bigger role in "Ace Ventura: Pet Detective."
In 1994 she auditioned for the sitcom "Friends" for the role of "Rachel Green", but she was cast as "Monica Geller" instead. This was definitely her breakthrough role. In fact, by the end of the series, Cox and her female co-stars were the highest-paid TV actresses in the industry.
They used to get paid $1 million per episode for the last 2 seasons. The show lasted for 10 seasons, which means the crew shot 236 episodes in 10 years.
"Friends" is still relevant nowadays, since it is one of the greatest sitcoms of all time. The actress received a People's Choice Award and a Screen Actors Guild Award for her role as Monica in 1995 and 1996 respectively.
Monica's perfectionist trait left an ever-lasting impression on the show's fans and that same trait is also part of the actress; they are as similar as they can get. There are video compilations of funny moments of the show where she showcases such distinct quality.
Another great part of her already successful career was her role as Gale Weathers in "Scream." People loved her for her work in the franchise and even the actress felt that this was one of her best moments.
The actress that plays the role of a reporter in the slasher horror film has appeared in every movie of the franchise. With the production of more titles for the famous saga, Cox is eager to continue playing her part as Gale.
After Friends
Friends ended in 2004, with an episode called "The Last One." That same year, Courteney Cox and her now ex-husband David Arquette had Coco, their daughter.
The end of this great era was nothing but the beginning of another great project in Cox's life, her role as a mother. After a few years, she and her husband decided to get a divorce and shared custody of her daughter.
However, both of them still have a healthy relationship with each other and with their daughter.
When it comes to her acting career, she had some ups and downs, until she had another great role in television as Jules Cobb in ABC's "Cougar Town," changing her life once again.
Past is in the past, but still, Courteney is ok with playing her greatest characters again in films like "Scream 4" and the special reunion of Friends.
Carry On, Courteney
Courteney Cox is one of those actresses that everybody loves to see and everybody remembers all the time. We and all her fans are hoping to keep seeing her on films and television so carry on Courteney and never stop doing what you love.