Dylan O'Brien, born Dylan Rhodes O'Brien, is an American actor best known for his role in the movie Teen Wolf.
Dylan O'Brien only has a personal Twitter account. An Instagram account in his name is run by fans instead.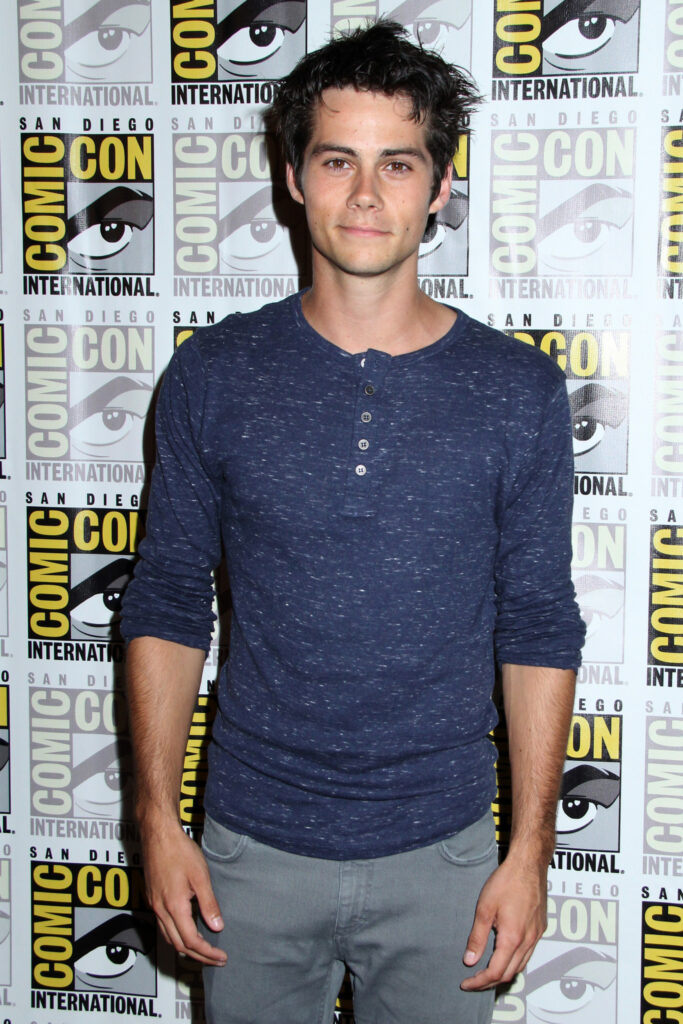 Here are more details about the Teen Wolf and Maze Runner actor:
Who Is Dylan O'Brien?
Dylan O'Brien was born on Aug. 26, 1991 in New York, US, to Lisa (Nee Rhodes) and Patrick O'Brien. His mother was a known actress at the time and also managed an acting school as an additional source of their income, while his father was a computer operator.
At some point, they lived in New Jersey and later moved to Hermosa Beach, California, when he was 12 years old.
Dylan O'Brien is said to be of Irish, Italian, English, and Spanish descent. At age 14, O'Brien began uploading videos on his YouTube channel.
He attended Mira Costa High School and graduated in 2009. He dropped the idea of attending Syracuse University to pursue an acting career.
When Did Dylan O'Brien Begin His Acting Career?
Dylan O'Brien began getting a lot of attention when he directed and appeared in short videos he uploaded on his YouTube channel. He was also a drummer for an independent rock band, Slow Kids at Play and got his big break when he bagged a role in the TV series Teen Wolf.
What Movies Has Dylan O'Brien Starred In?
Dylan O'Brien is quite famous in the filming industry for his unique role in the hit series Teen Wolf. Still, aside from his role in the fan-favorite werewolf series, he has worn many hats in various movies, including his lead role in the Maze Runner franchise and his voice acting role in the 2018 Bumblebee Transformers movie.
He has other roles in Flashback, Love and Monsters, Deepwater Horizon, The Internship, The First Time, High Road, and his latest role as Richie Boyle in The Outfit.
Dylan O'Brien has always been a fan favorite in the acting industry. At this point, he's practically iconic, usually because of the familiar sight he brings with him on set, particularly in Maze Runner and Teen Wolf. Fans know that the second he shows up, especially in those two, things are about to get serious.
It won't be fair to talk about Dylan's life in the acting space without talking about his achievements. Let's move on to his awards.
Dylan O'Brien Awards
Today, being iconic or popular can only do so much for your acting career. With awards, however, you can do much more in the TV and film industry. Apart from the recognition they give, they also designate value to an awardee, making them likelier to land roles. Dylan has many of them, but what are they?
His award-winning streak started in 2013 when he got his Best Ensemble award for his role in the popular hit series Teen Wolf. This streak would continue into 2014 when he won his Choice TV Villain award at the Teens Choice Awards and his Breakthrough award at the Young Hollywood Awards.
He would also keep up this streak as he went on to be nominated and win numerous awards at the MTV Movie Awards and the Teen Choice Awards.
In 2016, he won four more awards at the Teens Choice Awards for his roles in Deepwater Horizon, Maze Runner, and Teen Wolf. In 2017, he won one award and one nomination, both from the Teens Choice Awards.
However, in 2018, he was only nominated for two awards for the Maze Runner movie at the Teen Choice Awards.
Dylan O'Brien Relationships
One thing most celebrities try to separate from their career is the personal aspect of their lives, especially relationships, but most of them always end up being known to the public, and Dylan O'Brien is no different.
He has dated Britt Robertson. They met on the set of Flick in 2012 and dated for six years until they split in 2018.
Next on the list we have Chloe Grace Moretz. Though they never had anything official, they hung out for a while and were the hot topic among fans in 2018. It never became an official relationship, as they remained good friends.
What Is Dylan O'Brien's Net Worth?
The American actor and musician, after being in the industry for nearly a decade, is said to have his net worth estimated at roughly $7 million.