Dylan O'Brien is an American actor born in Springfield Township, New Jersey. The actor has been stealing hearts since his debut, making fans wonder if he has been in any relationships.
Dylan O'Brien has dated some of Hollywood's hottest ladies, including Chloe Grace Moretz, Britt Robertson, and Sarah Ramos.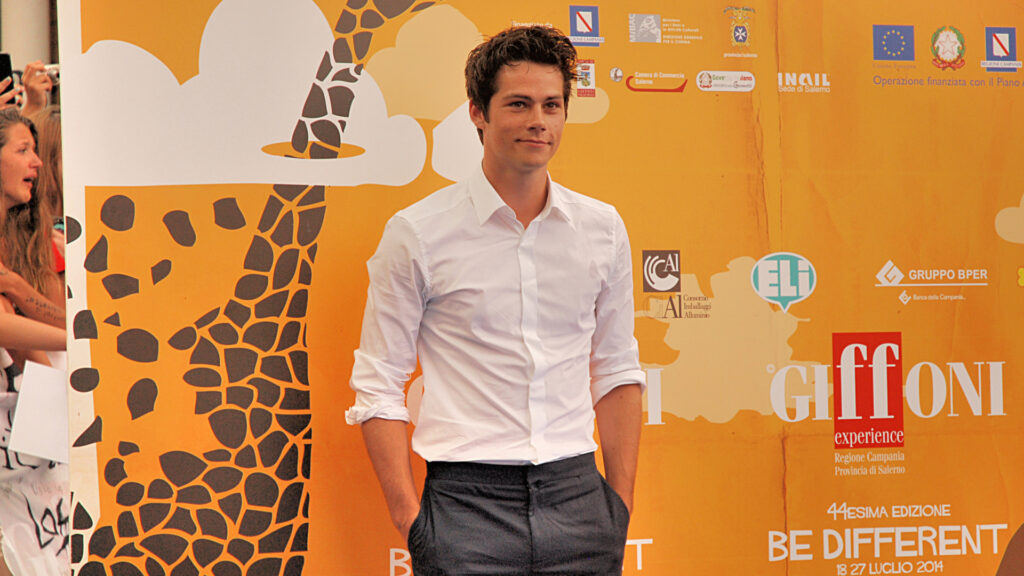 Here's a timeline of the actor's love life.
How did Dylan O'Brien become popular?
Dylan O'Brien started posting comedy skits on his YouTube channel when he was 14 to entertain his friends until he was fortunate enough for a talent manager to find one of his videos. Afterward, the talent manager invited him to audition for a web series, and he got the part.
In 2010, he broke into the limelight by starring in the MTV teenage series Teen Wolf, giving him recognition. That role paved the way for him to star in several other movies. Ever since then, he has been considered a heartthrob throughout his career.
Is Dylan O'Brien single?
Dylan O'Brien hardly makes any of his relationships public, but his personality and charisma have never stopped making people fall for him. Despite all the love he gets, he is still considered one of Hollywood's most eligible young bachelors.
Even if he has had several relationships with top stars, he remains to be a free agent in the romance arena…at least, publicly.
Did Chloë Grace Moretz and Dylan O'Brien date?
Before Chloe Grace Moretz started dating Dylan, she was romantically involved with Brooklyn Beckham. After the actress broke up with Brooklyn, she was spotted in public with Dylan O'Brien.
They made their relationship official in August 2018, although it was majorly the paparazzi that spread the word. Before they started dating, Dylan had confessed to having a massive crush on the actress, so it wasn't surprising when they started dating.
Dylan and Chloe kept their relationship out of the public eye because being a celebrity brings many rumors. So when they broke up, they didn't make an elaborate press release or even try to explain why they made the decision.
Did Dylan O'Brien and Britt Robertson date?
Dylan O'Brien was rumored to be dating Britt Robertson in 2012, and the news was accurate. Well, he broke many fans' hearts when he announced the relationship. The Teen Wolf actor didn't attempt to keep the relationship private and discussed it with anyone who cared to ask.
Dylan O'Brien and Britt Robertson met in 2012 while shooting a movie – The First Time. And the first time they met was the first time that sparks flew.
Dylan and Britt worked as costars in the movie, and their chemistry was evident on screen. 
After the movie shoot ended, Dylan went public with the news of his relationship with Britt. The couple dated for six years, and their relationship was one of the cutest long-term celebrity relationships.
However, the young couple broke up in 2018 after casting and shooting for the hit movie A Dog's Purpose. The news about the breakup went far, and even US Weekly made several reports on the relationship between Dylan and Britt ending.
After the split, Britt started dating Graham Rogers. There was no news about why she broke up with Dylan O'Brien; they just seemed to drift apart.
Who is Dylan O'Brien's girlfriend?
There is no official news on the actor's relationship status. However, some Instagram pages never fail to spread news and rumors whenever he's spotted out with a woman.
At some point, news revealed that he was dating actress, brand influencer, and model Elle Fanning. But the information was quickly debunked when fans discovered that Elle was dating Max Minghella, Dylan's best friend.
Is Dylan O'Brien married?
Despite being Hollywood's (male) sweetheart, Dylan O'Brien is not married. He had been romantically involved with several women, but none has led to marriage…yet. The actor just seems more inclined to living the bachelor life.
Sometime in 2021, he was linked to a mysterious woman. But, the actor never confirmed the news and left everyone in the dark.
Does Dylan O'Brien have children?
Dylan O'Brien has never had children. Even if he had been in some long-term relationships, the actor wasn't a father. Maybe he plans to have children someday in the future.
Conclusion
Dylan O'Brien isn't the type to announce his relationship with anyone. The actor had been in romantic relationships with top female celebrities in the past, but he is not officially linked to someone these days. Fans have yet to find out his next ladylove – when he decides to publicly announce it.