Tattoos are beautiful markings and body art with deep messages and sentimental meanings. They are common among musical artists of all genres, including famous country superstar Jason Aldean.
Jason Aldean has a few tattoos. In 2019, he showed off a tattoo that spelled his daughter's name 'Navy.' He also has one with his son's name 'Memphis' and his lovely wife 'Britt.' On July 27, 2020, he and Kane Brown threw a little "tattoo party" in Jason's crib and invited tattoo artist and Ink Master Season 9 champion Bubba Irwin. Aldean got a beach scene on his lower arm during the event.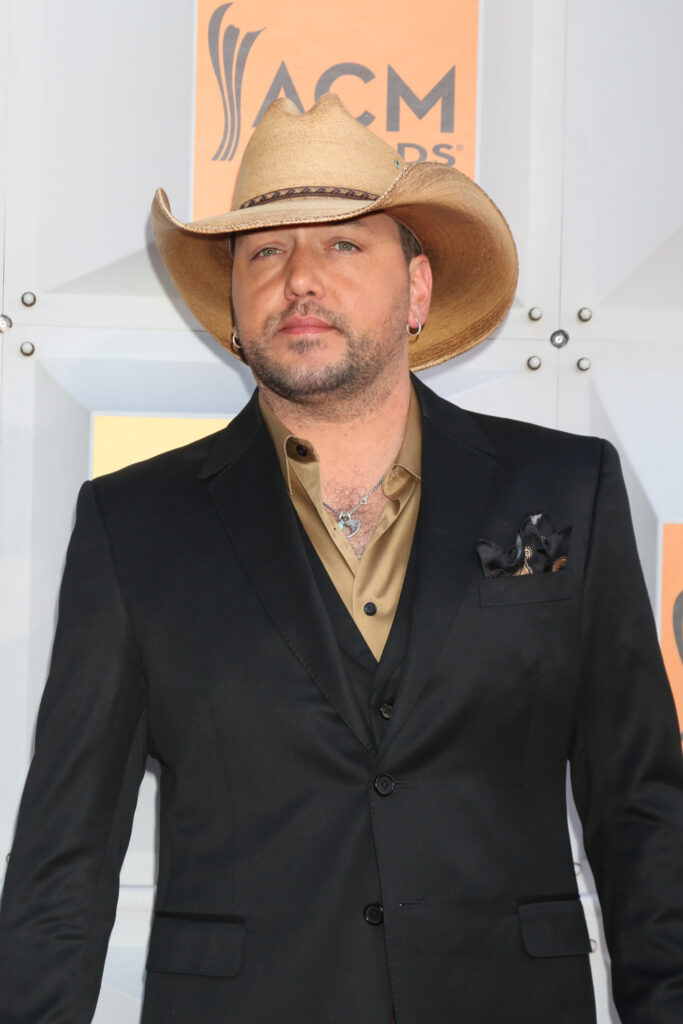 Who Is Jason Aldean?
Jason Aldean is an American country musician. Though he is now known for top-selling songs like "Why" and "Dirt Road Anthem," Jason Aldean's venture into the country music business was not a walk in the park.
He was born Jason Aldine Williams on Feb. 28, 1977, in Macon, Georgia. He changed his name from 'Aldine' to Aldean to distinguish himself.
His parents split when he was three years old, but he continued to live and was raised by his mother, Debbie, following their divorce. That didn't stop him from spending quality time with his father, however. He was with his father, Barry, during summers in Homestead, Florida.
Jason's father would always map out chords on paper to show him where his fingers would be placed while playing the guitar. Jason fell in love with the guitar, and would always sit, practicing all day, until his father returned from work. Barry, back from work, would take out his guitar, and they would play together.
Jason soon became so proficient with the guitar that he'd pick up songs after hearing it just a few times. At age 14, and with the help and encouragement of his parents, Jason performed his favorite songs, "Seminole Wind" by John Anderson, and Sticks and Stones, for the first time in Macon at a local community center.
He went around performing in local talent shows, and by the time he was 15, he joined the 'House Band.'
Jason Aldean Musical Career and Awards
Jason pursued music even after being a star baseball player in high school. With Barry, his father, as his manager, Jason and his band performed a couple of gigs in bars and small venues in the southeast.
At 21, he moved to Nashville in 1998 after signing with Warner-Chapell publishing, but that ended up with his career stalling. He signed a couple more recording contracts but kept getting dropped. At the brink of giving up on his dreams and returning to Georgia, even after signing a contract with Capitol Records Nashville, Aldean caught the attention of Lawrence Mathis, a talent scout.
His affiliation with Mathis' label, Broken Bow, brought a glimpse of hope. Even more than that. It paved the way for his self-titled album. With "Hicktown" appearing in the Billboard Country Top 10 2005, Aldean dropped "Why," which shot him to No.1.
He has over 35 singles and 10 albums for his label and has multiple awards and nominations under his name. His 2010 album, My Kinda Party, is certified quadruple-platinum by the Recording Industry Association of America (RIAA), while his 2012 album Night Train is certified double-platinum.
With over 30 Academy of Country Music Awards (ACM) nominations, 13 ACM wins, and 5 Grammy nominations, the critics undoubtedly agree Jason is good at what he does.
Is Jason Aldean Married With Children?
Jason has been married twice already. He met his first wife, Jessica Ann Ussery, at Windsor Academy, the high school he attended. They got married in August 2001 and have two daughters, Keeyle and Kendyle, born on Feb. 14, 2003, and Aug. 7, 2007, respectively.
Aldean's marriage ended in divorce after he was caught cheating on his wife with former American Idol contestant Brittany Kerr.
His relationship with Kerr was made clear when he publicly announced their engagement on Sept. 24, 2014.
On March 21, 2015, they officially wedded. They welcomed their first child together, Memphis, on Dec. 1, 2017, while their daughter, Navy, was born on Feb. 4, 2019.
What Does Jason Aldean Do Aside From Music?
Aldean indulges in some acts of philanthropy, raising awareness for breast cancer and supporting however he can. He raised over $4 million for cancer research from his 2018 tour. He also co-owns a company called 'Buck Commander' with fellow country singer Luke Bryan and a few others.
What Is Jason Aldean's Net Worth?
As of 2022, Jason Aldean has an estimated net worth of $80 million.