Jason Momoa began his acting career playing a recurring character on Baywatch: Hawaii before gaining wider recognition for his roles in Stargate Atlantis, Game of Thrones, and in the DC Extended Universe films Aquaman and Justice League. Aside from his appearances in film and television, he can be found on Instagram, one of the most popular social media platforms in the world, but does Jason Momoa have TikTok?
While many of his fans have created their own fan pages solely dedicated to him, Jason Momoa has not officially joined TikTok. However, his substantial presence on social media and the variety of content on his TikTok fan accounts seem to be meeting this need, at least for now.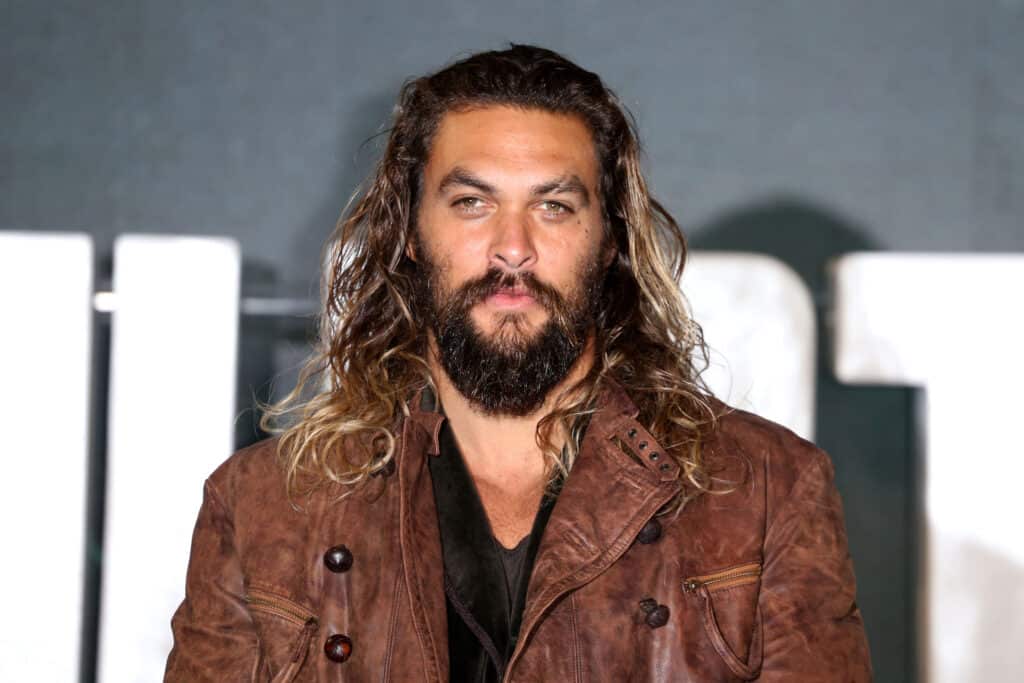 Jason Momoa On Instagram
Over the years, Instagram has risen to become one of the most popular social media platforms in existence, with billions of users worldwide. Given his status as a major film and television star, it is no surprise that Jason Momoa maintains a strong presence on Instagram.
On Instagram, Jason Momoa is a relatively frequent poster. Like most Instagram users, his posts include a mixture of photos and videos.
Some of Momoa's posts are promotions for his films, while some are casual photos and videos of him and his family and friends.
Momoa shares content about important world events, including the Australian bushfires that raged from 2019 to 2020, and the 2021 inauguration of Joe Biden. During the 2020 United States presidential election, he urged his followers to "vote with love" in a post.
The large following that Momoa has obtained on Instagram has allowed him to reach a wide and diverse audience. He has over 15 million followers on Instagram, consisting of people from all over the world.
Unfortunately, there can be a downside to having such a large audience. If someone gains unauthorized access to such an account, they can easily misuse it.
In September 2019, someone managed to hack Momoa's Instagram account. The hacker wasted no time in trying to scam Momoa's followers, posting ads about supposed giveaways for Apple and Tesla products, as well as gift cards.
The hacker posted multiple fake offers on Momoa's Instagram story, but luckily quite a few of the actor's fans saw through the scam. Determined to spread the word, these fans began posting on their own social media accounts to warn others.
Fortunately, Momoa was able to regain control of his Instagram account. The false ads were subsequently removed, and Momoa apologized for the confusion in a follow-up Instagram story.
Many celebrities, from actors and musicians to YouTube creators and Twitch streamers, are on Twitter. Similar to Instagram, this popular social media platform allows people to share their thoughts, as well as photos and videos.
However, Momoa does not have an active Twitter account. Currently, his social media presence is relegated strictly to Instagram.
Despite this, there are several unofficial Twitter accounts in his name. These accounts have names like prideofgyypsies and JASONMOMOA_TH.
Because they are not endorsed or administered by Momoa, these accounts mostly repost content about him from other Twitter accounts.
Jason Momoa's TikTok Fan Accounts
Twitter is not the only social media platform that has unofficial accounts for Jason Momoa. The incredibly popular video-sharing app TikTok has several of them as well.
As with the unofficial Twitter accounts, these TikTok fan pages are incapable of posting any entirely original content of Momoa. Everything they create consists of existing images and footage of Momoa and is often derived from one of his films or social media posts.
The fan page with the largest following so far is jasonmomoa0100. In its description, it reads "My only account, be careful".
One of the account's videos is the trailer for Denis Villeneuve's film adaption of the science fiction novel Dune, in which Momoa plays the role of Duncan Idaho. Check it out below:
While all of the content on these TikTok pages was sourced from other places, Momoa's loyal fanbase does not seem to mind. Other fan accounts like _jason_momoa_, jasonmomoa.official, and jasonmomoa15432 have similarly large followings.
Not all of these TikTok videos are simple repostings. Some are professional-looking montages of photos and videos of the actor, often accompanied by creative transitions and popular music.
At the moment, it does not seem that Jason Momoa will be joining TikTok any time soon. While that may be the case, his fans can still enjoy the impressive TikTok videos that they have on their own.