Jason Momoa is one of those celebrities you just never forget. A model for most of his life turned actor who has managed to secure some of the biggest roles in Hollywood, cheeky Jason makes hearts melt, and people grab the edge of their seats. But in his downtime, where does Jason Momoa live?
Jason Momoa reportedly lives in his house in Topanga, Los Angeles, which can be found in the sunny state of California, United States. It's a 10.1-acre house worth just over $3.5 million. We can only assume he picked the property because it's close to work (!)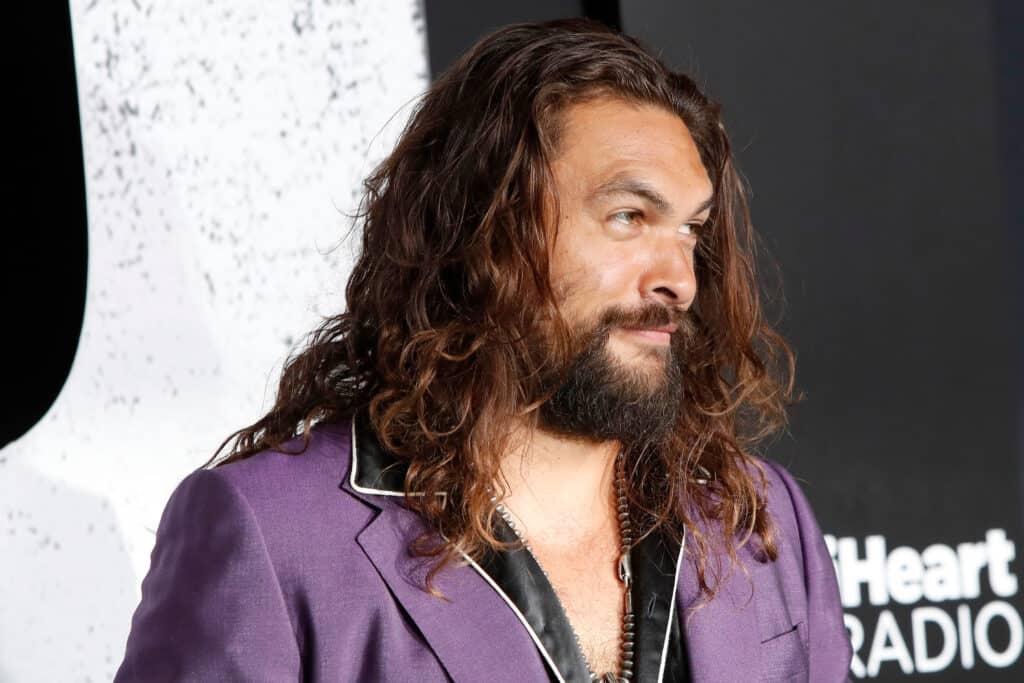 Want to find out more about Jason's house, where he's living, and what he's up to these days? Keep on scrolling to dive deep!
Weird Things in the Home
What a subtitle, hey? Weird things in Jason's home? If you're wondering what we're talking about, then don't be surprised. Jason is a bit of a big kid at heart, which means he's filled his celebrity mansion with some rather peculiar things. Let's get right into them.
First, Jason is a bit of a collector when it comes to toys. And no, we're not talking playthings and board games. Instead, we're talking about adult toys (not that kind, get your head out of the gutter!).
In an interview with Men's Journal, he spoke about his impressive collection, stating he's not a massive fan of guns but instead sticks with things like throwing tomahawks, which he has at home.
In an interview with Insider, he also explained that he's become so good at throwing the axes, he can now hit a target without looking! He said;
"Everyone's got their own niche! It's all about arrogance and confidence," See it for yourself! That's some super insanely accurate throwing.
Jasons' advice, always check to make sure no one is walking in the way first.
If you ever visited his home, you'd always find some beautiful dogs, both of which are half-wolf, half malamute, and a custom collection of custom made electric guitars you wouldn't find anywhere else. Nice.
Where Jason Momoa Used to Live
And by used to live, we're talking about where Jason was born and spent most of his early life.
Jason was born back in 1979 in Honolulu, Hawaii, although he then moved to Norwalk, Iowa, with his mother. He lived a pretty regular life up until the age of 19 where he got into modeling. As a part-time job, he worked in a surf shop where he eventually was cast in the Hawaii version of Baywatch, which is where his acting career started.
Throughout the early 2000s, he found himself appearing in the North Shore series, Stargate: Atlantis and The Game. As he moved from series to series, he debuted in the movie Johnson Family Vacation in 2004, and perhaps most notably in Conan the Barbarian in 2011.
However, it's safe to say that perhaps his most famous 'debut' role that propelled into the spotlight for many was his role as Khal Drogo in the hit television series Game of Thrones. From here, he was cast in movies like Aquaman and has been in the mainstream ever since.
Fun Facts About Jason Momoa
Want to know more about Jason Momoa and his way of life? You've come to the right place.
The first thing you'll need to know is that Jason is a family man, and family always comes first. Jason married his wife Lisa Bonet back in 2007, and they have two children together named proper Hawaiian names. Lola Iolani and Nakoa-Wolf Manakauapo Namakaeha.
What's more, you may look at Momoa and see him as a manly man, with throwing axes and being ripped as a whole, but Jason isn't just a great guy on the outside. He has brains. While growing up, he studied both marine and wildlife biology at both the University of Iowa and Colorado. Damn. Is there nothing this man can't do?
Another fun, or in this case, not so fun, is that even though Jason had his big break from his role on Baywatch, it's a role that has followed him anywhere he's been, and not for the best reasons. In an interview with Movieline, he said;
"Just because it's Baywatch, people don't think you can act. I'm constantly fighting that stigma. When I got cast as Conan, people were like, 'You're hiring the Baywatch dude to play Conan?'No one would take me seriously, so I went, screw them — I went to school, trained, I traveled the world and finally got in there a little bit."
You keep fighting that stigma Jason because you're doing great, and we, for one, can't wait to see what you're planning to do next!