Jennifer Hudson is an American singer, actress, and philanthropist who has amassed herself an army of loyal fans during her time in the spotlight. J-Hud's fans think they know everything about the star, but have they missed a secret tattoo?
Jennifer Hudson does not have any tattoos, but this could change at any moment as the star has voiced her desire to get inked on many occasions! In addition to wanting a tattoo, Jennifer has revealed that if her career as an entertainer didn't pan out she would have become a tattoo artist.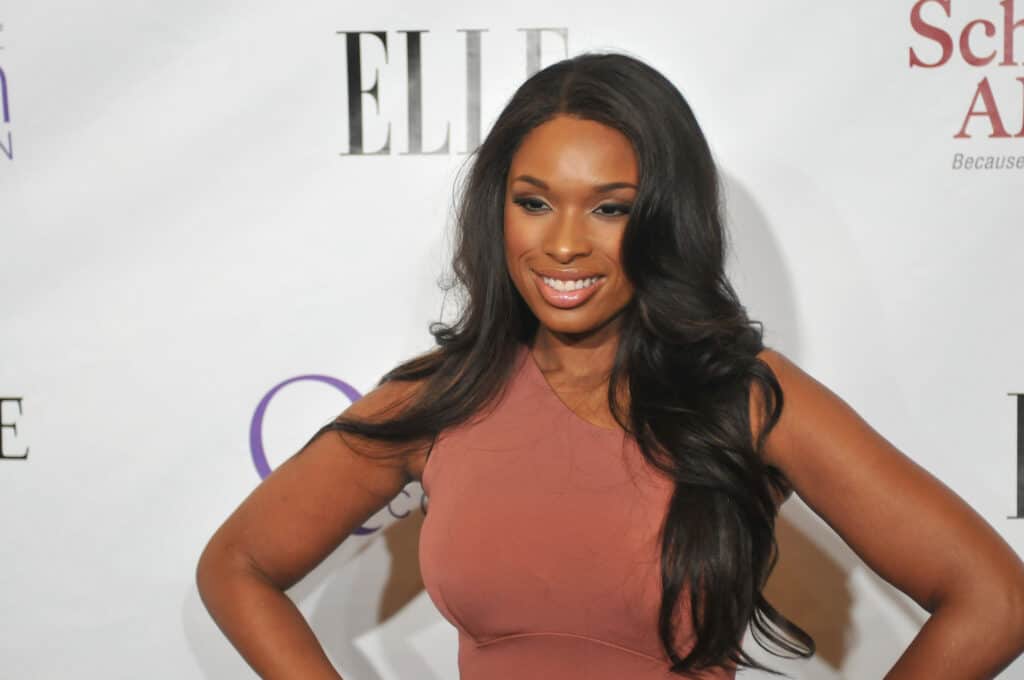 There may be no tattoos on Jennifer's body just yet, but it sounds as though it's only a matter of time before there is. Let's find out more about who Jennifer Hudson is, what her thoughts are on tattoos, and what other surprising talents and hobbies the star has.
Who Is Jennifer Hudson? 
Jennifer Kate Hudson was born on 12 September 1981 in Chicago, Illinois. She was the third child of Darnell Donerson and Samuel Simpson.
Growing up, Jennifer's household was deeply religious and she sang in her local Baptist church. She attended the Dunbar Vocational School and graduated in 1999 before heading to Langston University.
Due to homesickness and suffering from a mild case of suspected Seasonal Affective Disorder (SAD), Jennifer only studied at the university for one semester before returning to the Chicago area and enrolling at Kennedy-King College.
After graduating, Jennifer worked on a Disney cruise ship as an entertainer for one year before auditioning for American Idol in 2004.
Despite only coming seventh in the competition, Jennifer was catapulted to stardom. Just two years later she starred in 'Dreamgirls' alongside Beyoncé, Jamie Foxx, and Eddie Murphy and won both an Oscar and a Golden Globe for her performance.
Jennifer Hudson's Tragic Past
Jennifer would continue to release music and star in films until October of 2008. She was plunged into mourning and out of the spotlight when her mother, her brother, and her nephew were tragically murdered by her estranged brother-in-law.
She took a break from her whirlwind life to grieve in private and returned to work in February of 2009 when she sang the Star-Spangled Banner at the Super Bowl XLIII.
Since then, Jennifer has released several albums, starred in numerous films, became a spokesperson for Weight Watchers, took her talents to Broadway, and appeared on many magazine covers.
Jennifer Hudson and Tattoos
Anyone who has ever heard of Jennifer Hudson knows that her talents as a singer and actress know no bounds. Her Academy Award, Golden Globe Award, and Grammy Awards all back this statement up.
But what many people don't know is that Jennifer has a third talent: drawing! The star considers drawing to be one of her other talents, which led to her wanting to become a tattoo artist should her career not pan out.
When interviewed by the Grammy Museum's Bob Santelli, she said, "I promised myself a long time ago I would use my gifts and talents. As well as sing, I also draw."
Jennifer continued, "I'd be a tattoo artist. I want to get a tattoo. I would give you one if you let me."
As far as the general public is aware, Jennifer has not yet taken the plunge and gotten a tattoo — nor has she invested in a tattoo gun at this time!
What Are Jennifer Hudson's Talents and Hobbies?
Jennifer is undoubtedly an extremely talented entertainer, whether she's gracing our screens or pleasing our ears. And as it turns out, she can also draw so well that becoming a tattoo artist was an actual career possibility,
But that's not all she can do. Miss Hudson is a woman of many talents!
On top of her incredible vocal abilities, she's also a phenomenal vocal coach. The singer has been a coach on The Voice — both UK and US editions — for a total of five seasons.
Jennifer is also passionate about exercising and living a healthy lifestyle. Her workouts of choice include walking, jogging, trilogy, riding her bike, and playing tennis and basketball.
We already know that Jennifer is a talented artist who likes to draw, but did you know she also paints?. Jennifer told Live With Kelly and Ryan that she's an avid spray painter who is known to take a can to objects like her bicycle.