Julie Chrisley is known for her no-nonsense attitude, kind nature, and incredible ability to modernize traditional Southern home-cooking recipes. Viewers of 'Chrisley Knows Best' will know that Julie is passionate about cooking, but is her passion profitable? Does Julie Chrisley have a restaurant?
Julie Chrisley does not yet have a restaurant, however, plans are underway to open one in 2022 along with a champagne bar. In the past, Julie has owned a bakery and has spent time working with catering businesses as well as in private kitchens and food trucks.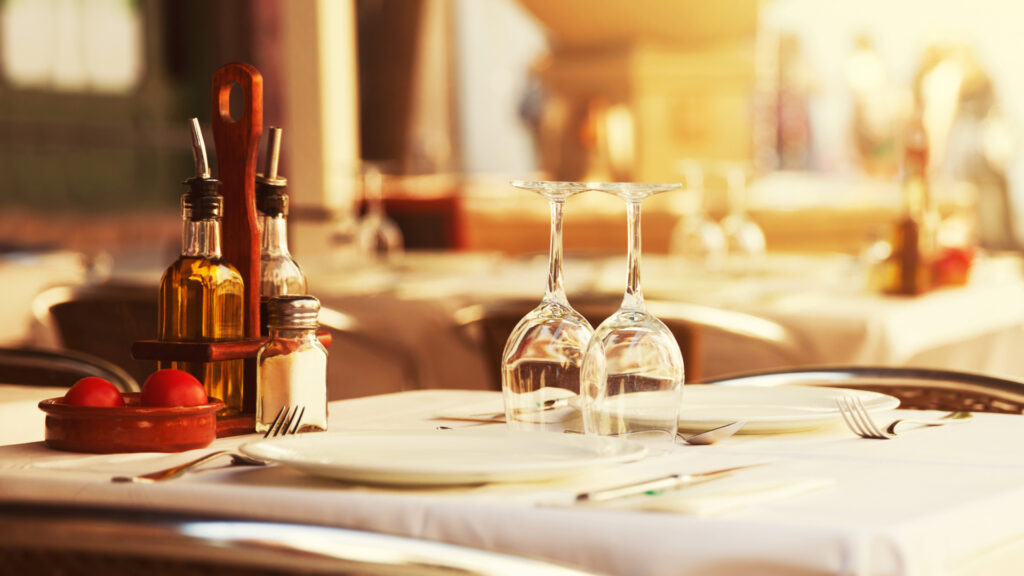 Are you interested in exploring Julie's links to cooking? Are you hungry to find out when her first-ever restaurant will be opening and what her role in it will be? Or are you simply searching for the best place to get your hands on Julie's sought-after recipes? No matter what reason brought you here, today's article will fill you up with all the information you need to know about Julie Chrisley and cooking.
Does Julie Chrisley Have A Restaurant?
For many years now, Julie and her husband Todd Chrisley have been talking about opening up a Southern-style restaurant. Due to the Covid-19 pandemic, and a few financial problems here and there, their plans were put on hold. However, it seems that these plans are now being set into motion.
In August of 2021, Todd announced that they were "about three weeks away from coming up with a location for the restaurant" and that it would be opening about half a year (7 months) after that.
In addition to the Tennessee restaurant Julie will be opening, the couple also plans on opening a champagne bar in either the Green Hills or Belle Meade areas of Nashville.
After initially declining an offer to open a drinking bar, Todd told Tennessean, "We were approached again, about an upscale champagne bar, bridal lunches, or brunches and I agreed to do that. If we're going to participate in something, I want to participate in something classy, and you're not out here bar fighting."
In these new ventures, Julie will be wholly in charge of running the restaurant and will be responsible for "light food service" at the champagne bar. She said of her upcoming roles, "I'm excited for our next endeavors. The restaurant and food is so in my wheelhouse, I'm excited to get this going."
Does Julie Chrisley Have A Cookbook?
In addition to her goal of becoming a restaurateur, it seems that Julie also plans to add 'cookbook author' to her list of titles. Many of her fans have been asking for a cookbook, and when asked about her plans to release one in an episode of 'Chrisley Confessions', Julie said "I have many, many things in the works right now."
Though Julie has remained tight-lipped about the timeline and contents of her cookbook, all is not lost for those who wish to learn how to cook like the Chrisley. She currently hosts a mini-series on USA Network called 'What's Cooking with Julie Chrisley'. The description of the web show reads "Julie whips up some of her favorite recipes, serving Southern flavors with a modern twist."
The reality TV star often shares snapshots of her concoctions on her Instagram page, and she currently has four recipes listed on her cooking blog 'The Chrisley Kitchen,' but the site has not been updated for several years now.
Why Is Julie Chrisley Linked To Cooking?
Since 'Chrisley Knows Best' first aired in 2014, Julie has been linked to cooking. In the past, Julie has had a baking business, she's worked in private kitchens, and she has worked with numerous catering businesses and food trucks in Nashville.
She's passionate about cooking, and viewers of the show see this first-hand every episode as they watch Julie recreate family recipes and create new ones. She often puts on large buffets for her family to enjoy and undertakes projects such as making homemade pear relish for fun.
Julie has become inextricably linked with her passion for good, homestyle Southern cooking and baking. As she shows off her cooking skills so regularly, fans are hungry for anything Julie has to offer them – be it a restaurant, cookbook, online tutorials, or even her own cooking show!