Julie Chrisley is an American reality TV star and television personality who is known for sharing details about her life with the millions of viewers who watch 'Chrisley Knows Best' but is often unwilling to share details of her life before becoming Mrs. Chrisley. One of those details is whether she has any siblings.
Other than her brother-in-law, Julie Chrisley does not have any living siblings. She had a brother named Harvey Cecil Hughes III — who went by Trey — but he sadly passed away on 6 May 2002 after committing suicide.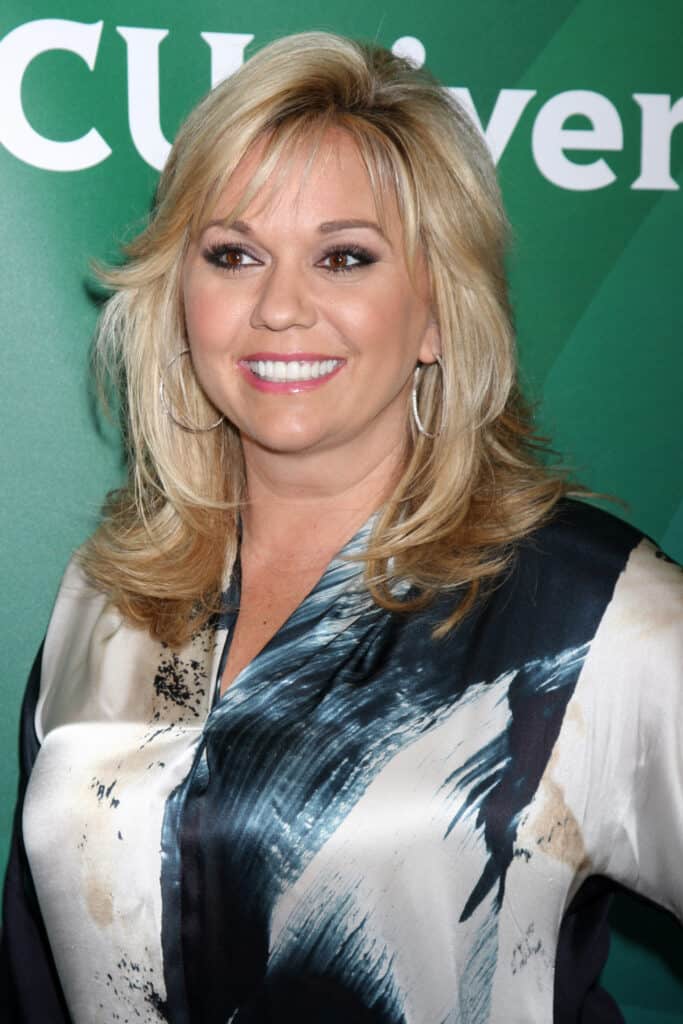 Let's find out more about Julie Chrisley's brother, his death, and the impact it had on the entire Hughes family, and take a look at her relationship with her brother-in-law.
Does Julie Chrisley Have a Brother?
Growing up, Julie had a brother called Harvey Cecil Hughes III but all of his friends and family members called him 'Trey'. As a boy, Trey was diagnosed with a heart murmur which changed the Hughes family.
Julie's father, Harvey, was a mechanic who worked his way up to be an assistant manager at Advance Auto Parts. But after Trey's diagnosis and subsequent healing, everything changed for Harvey.
Harvey, who didn't have a religious background, devoted his life to God after his son made a full recovery. He became a reverend in 1978 and was officially ordained into the church in 1983.
Trey and Harvey — as well as Julie — had a very close relationship and would often work together on 'jobs' when Trey was an adult.
On 6 May 2002, when he was 25 years old, for reasons that have never been revealed to the public, Trey took his own life. He left behind his parents, his sister, and a son named Austin Daniel.
How Did Julie Chrisley's Brother Dying Impact Her?
Understandably, Trey's death and the circumstances surrounding it had a considerable impact on the entire Hughes family. Though Julie was deeply impacted by his death, it was her father who struggled with it the most.
Julie said, "People that have met my dad after my brother passed, I'm like, 'But you don't know him from before. He was so different before."
The reality star struggled to accept her brother's passing to such an extent that she sought out the help of a professional medium. In 2017, on an episode of E!'s 'Hollywood Medium with Tyler Henry', Trey reportedly connected to Tyler Henry.
Tyler confirmed what Julie suspected and told her, "It's almost like your dad's life ended when your brothers did. And for him, it's hard because he didn't want to see his dad just go about being a shell of himself to some extent because of his death."
This wasn't the first time Tyler has connected celebrities to their late brothers. He has connected with the brothers of Anne Heche, Kristin Cavallari, Jamie-Lynn Sigler, La Toya Jackson, and Sofia Vergara.
Does Julie Chrisley Have a Brother-in-Law?
Julie and her husband Todd Chrisley have a lot in common that makes them the perfect match for one another. Sadly, one of those similarities is that they both had a brother that passed away.
While Julie's brother died at the age of 25, Todd's brother Derrick passed away on 23 October 1971 when he was just four months old. His cause of death is unknown and Todd rarely opens up about his brother's tragic passing.
Other than Derrick, Todd has another brother who is now Julie's brother-in-law. His name is Randy Chrisley and he works at an RS Service Centre.
Unfortunately, it appears as though Todd — and subsequently Julie — do not have a relationship with Randy. His ex-wife, Pamela, was arrested for trying to extort money from Julie and her family and was charged with 2nd-degree harassment.
Naturally, because of the above, Todd's side of the family is hardly ever featured on 'Chrisley Knows Best' and fans of the show have come to terms with the fact that there are some things, stories, and family members that the family wants to keep private.