The star sisters of the massively successful hit reality TV show Keeping Up with the Kardashians have been propelled far beyond their socialite roots, becoming something of a cultural icon, complete with their own branding and businesses. Kylie has more than dabbled in the beauty industry with an assortment of products, but does she do her own makeup?
Kylie Jenner does her own makeup and has shown off her expertise and skills applying it on multiple occasions. Though production sets she finds herself on likely have trained professionals, she is more than capable of doing it herself.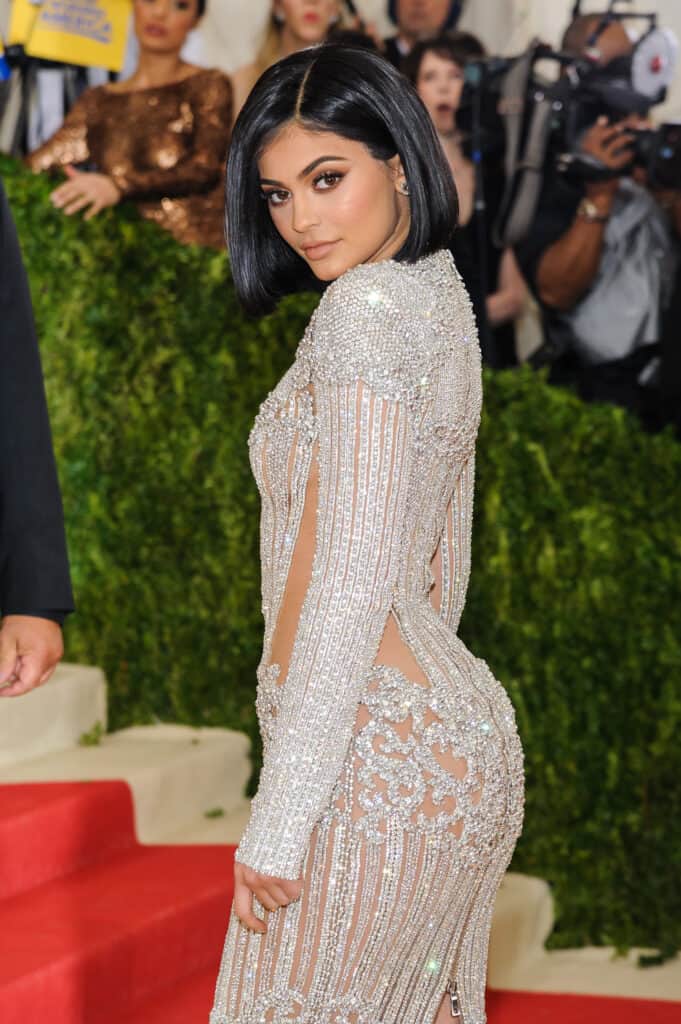 Even in standard day to day affairs, depending on the kind of lifestyle that you choose to lead, there will be certain expectations and standards to maintain when it comes to beauty. Reality television especially carries with it the requirement to present yourself as an exemplar to all of those watching.
Considering this, it makes sense that Kylie be so preternaturally skilled with makeup, even more so with the knowledge that she owns her own line of beauty products.
Kylie Showing Off Her Skills
If you're interested in seeing Kylie showing off her makeup skills and brandishing the numerous tools in her beauty arsenal, then you'll be delighted to know that she's released various videos showcasing just that. Watching the casual and relaxed way that she explains and applies different techniques will leave you without a single doubt that she does her own makeup.
There are other videos like it, in all of which Kylie gives what could be considered a masterclass on the use of makeup, doing it all with the kind of practiced ease that is usually only acquired after a lifetime of experience.
Seeing as how these kinds of products are one of her primary areas of interest, not only in her personal life but in business, it's understandable that she is so proficient in their usage. Perhaps part of the reason that she is so invested is that it goes beyond personal use for her, the cosmetics industry is actually where she made her fortune.
Lips and Kits
Interestingly, the events preceding Kylie's foray into the world of cosmetics is actually directly related to the question of whether or not she does her own makeup.
Fans of Kylie's, and the reality television show she featured on, focused on her lips and how much full and larger they suddenly appeared to be. Kylie initially claimed that their increased voluptuousness was thanks to a specific technique involving the application of a lip liner, a not altogether impossible feat given her handiness with those types of products.
Eventually, it was revealed that she had received lip augmentations, and all the publicity had made her pouting lips famous. Whether coincidence or smart capitalization on the buzz surrounding her appearance, Kylie used the publicity to springboard her new line of cosmetics, the Kylie Lip Kit.
Much of Kylie's impetus for being heavily invested in the usage of cosmetic products in general, but also her reasoning for receiving lip injections and starting her own brand of lipstick, could potentially stem from the harassment and bullying that she received online.
Whatever the case may be, it seems that the lip fillers were temporary, as Kylie can be seen in later Instagram posts sporting more natural-looking lips. Maybe her newfound satisfaction with her appearance is thanks to the confidence that comes from success, having turned her lip kits into a billion-dollar cosmetics company.
Kylie Cosmetics
The natural progression for Kylie and her patented Kylie Lip Kit was to transform from the single product into a broader marketplace. In 2016 this is exactly what would happen, as her fledgling company went from producing a modest amount of kits to large-scale production, all under the new banner of Kylie Cosmetics.
Multiple products have followed since, all headed under the Kylie Cosmetics name, including collaborations with Kim, her equally famous Kardashian half-sister. Collaborations and new makeup innovations aren't the only things she's got in the works either, even boasting a flagship mobile commerce app for her products.
Safe to say that not only does Kylie definitely do her own makeup, but she even has a selection of her very own products to choose from when doing so!