Kylie Jenner may be the youngest sibling of the Kardashian-Jenner family, but she had the most meteoric rise to billionaire status from the success of her lips kits. Does youngest mean shortest in her case, though? Read on to know Kylie Jenner's height in feet and inches.
The Kylie Cosmetics founder is 5 feet 6 inches tall (1.67 m or 167.6 cm). In terms of height, Kylie is in the middle compared to her other sisters–she's a few inches taller than Kourtney and Kim, but is shorter than Khloe and Kendall.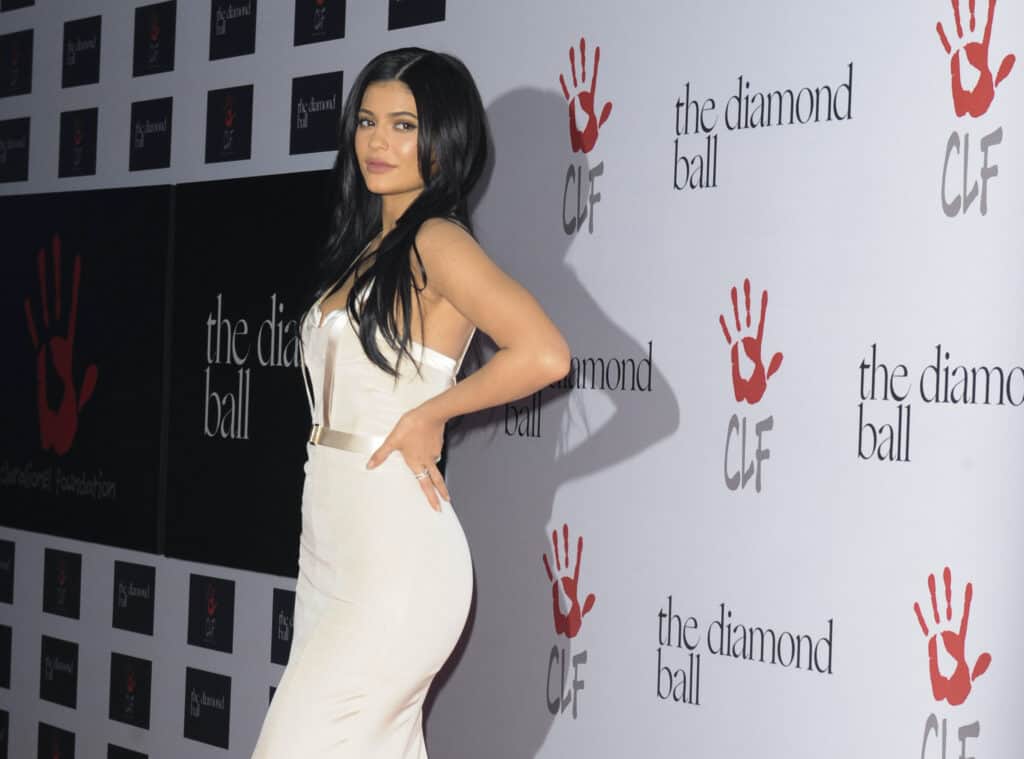 There's lots more to know about the mother of two. Read on for more Kylie Jenner facts and info below.
Is Kylie Jenner married?
Kylie Jenner is not married (and has never been married), but she has been in an on-again, off-again relationship with American rapper Travis Scott. The couple started dating in 2017 after Kylie broke up with former boyfriend Tyga. Travis Scott and Kylie Jenner share two kids together, daughter Stormi (born in 2018) and son Wolf (born in 2022).
How old is Kylie Jenner now?
Born in 1997 on August 10th, Kylie Kristen Jenner turned 25 years old in 2022. She was hailed as the "youngest self-made billionaire" by Forbes when she was only 21 years old, due to the massive success of her eponymous makeup brand.
For her 25th birthday, Kylie Jenner spent the entire day celebrating, starting with a nice breakfast with her closest friends and family. She gave her fans a sneak peek into it by posting a TikTok of said early morning celebration. Seen in the video are her older sisters Kendall Jenner and Kim Kardashian.
Later on in the day, Kylie held her "actual" birthday party on a boat with more of her closest friends and family members. Mom Kris Jenner was with them, along with the next generation of Kardashian-Jenners.
Does Kylie Jenner have tattoos?
The makeup mogul mom of two does have tattoos, and according to Capital XTRA, she has a total of 10 tattoos (as of 2020). Their deep dive goes into the timeline of her ink as well as their individual meanings.
Among the Kardashian-Jenner sisters, Kylie has the most tattoos but she likes to keep them minimalistic and barely noticeable. She seems to like red ink as well, with about 4 of her tattoos in that color. The rest are in black ink as far as we know.
How much is Kylie Jenner worth now?
Kylie Jenner's net worth in 2022 was estimated at $750 million, per reports by Celebrity Net Worth and Wealthy Gorilla. She's now the second-richest among her family, with her older sister Kim Kardashian holding the top spot. 
What happened to her billionaire status? Kylie Jenner received some backlash in 2020 when it was revealed that she wasn't a billionaire after all. Forbes, the same outlet that published her "billionaire" article, came out with an article a little over a year after revealing the details of her inflating numbers in order to make her business look more successful than it actually was.