As one of the richest sports players in the world, Lionel Messi has a lot of money to spend on different luxuries. However, does the star FC Barcelona player give back to his community?
Lionel Messi does give to charity. He even has his own charity set up called the Leo Messi Foundation. His foundation mostly works with children and different healthcare groups. During the coronavirus outbreak, Messi donated over 1 million euros to help hospitals in Barcelona and Argentina.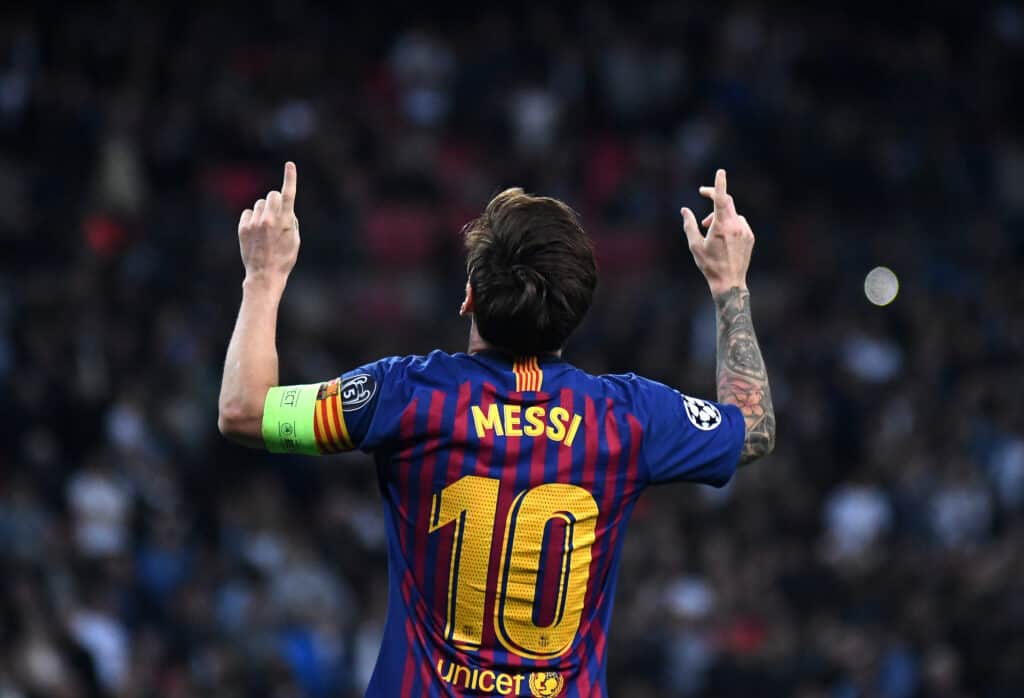 Scroll down to learn more below about Lionel Messi's charity donations and what the Leo Messi Foundation does to help others.
Lionel Messi's Philanthropy
While a lot of soccer players get a bad rep for their attitude on the field, they are often nothing like their sports player portrayal off the field. Lionel Messi is a great example of this as he has given a lot back to his community and different charities.
In fact, his charitable donations earned him the title of Goodwill Ambassador with UNICEF. That is because he focuses a lot of his donating on improving the future of healthcare and at-risk children.
Most of Messi's charitable donations have been through his charity known as the Fundación Leo Messi in Spanish or the Leo Messi Foundation in English. As mentioned above, this foundation is heavily focused on supporting different healthcare groups as well as vulnerable children.
This support has been shown through helping not only people in Spain but in other countries around the world including his home country Argentina.
The Leo Messi Foundation
Like many celebrity foundations, Lionel Messi's charity foundation does more than just donate money to different causes. They also help to organize different events, spread awareness and collaborate with charities to help others.
Since it was founded by the famous FC Barcelona soccer star in 2007, the foundation has helped countless causes. Here are some of those causes.
In 2014, the Leo Messi Foundation collaborated with the Special Olympics Catalunya. The goal of the collaboration was to provide more sports activities for children with intellectual disabilities as well as normalize sports activities for the group of kids in the region.
The foundation worked in Mozambique in 2016 to help combat child malnutrition in the region. They donated $400,000 to support the work of Father Juan Gabriel Arias who helps to provide nutritious snacks to students at their schools. The program helped 15,000 children.
You can watch Lionel Messi helping blind children use artificial vision in the below video.
Lionel Messi's foundation also collaborated with UNICEF to bring educational kits to over 50,000 children in Syria. The kits were distributed in nine different provinces in the country to help children develop social and cognitive skills through play.
Another thing that Messi has done through his foundation is assisting with childhood cancer research. He has donated money on more than one occasion to help with cancer research in adolescence and childhood. He has also donated tons of medical equipment to different hospitals.
Other things the foundation has been involved with include building health centers in Nepal, promoting inclusive sports, building playgrounds at children's hospitals, and providing school supplies to children in many war-torn and developing nations.
Lionel Messi's Charitable Support Through Covid-19
On top of all of the amazing charity work that Lionel Messi has done since creating the Leo Messi Foundation in 2007, he did a lot more in 2020. When the Covid-19 outbreak occurred across the world, Messi was quick to help out.
One of the first things he did was take a 70 percent pay cut so that the money could be donated to other people who worked for FC Barcelona and would still be able to make 100 percent of their salaries. By doing this, he and his teammates ensured that no one was laid off from the club.
On top of that, Lionel Messi also donated $1.1 million in March 2020 to hospitals through his foundation. The money was split in half. One portion went to Hospital Clinics in Spain's Catalunya state while the other portion went to hospitals in Argentina.
The money was used to treat those infected with the virus and to help with research too. He donated a further $600,000 to the Together for the Health of Argentina program in May 2020 to help the country buy more PPE for healthcare workers.
Lionel Messi isn't just a great soccer player, he's also a great man with a big heart.