Argentinian football player and star forward of Spain's Barcelona team Lionel Messi has played for the team since he was a teenager, despite his Argentina heritage. Has he sealed his loyalty and dedication to Barcelona by gaining Spanish citizenship?
Lionel Messi has dual citizenship, one of which is for Spain. He received his Spanish citizenship in 2005, as a result of the fact that the team could only contain three non-Spanish players.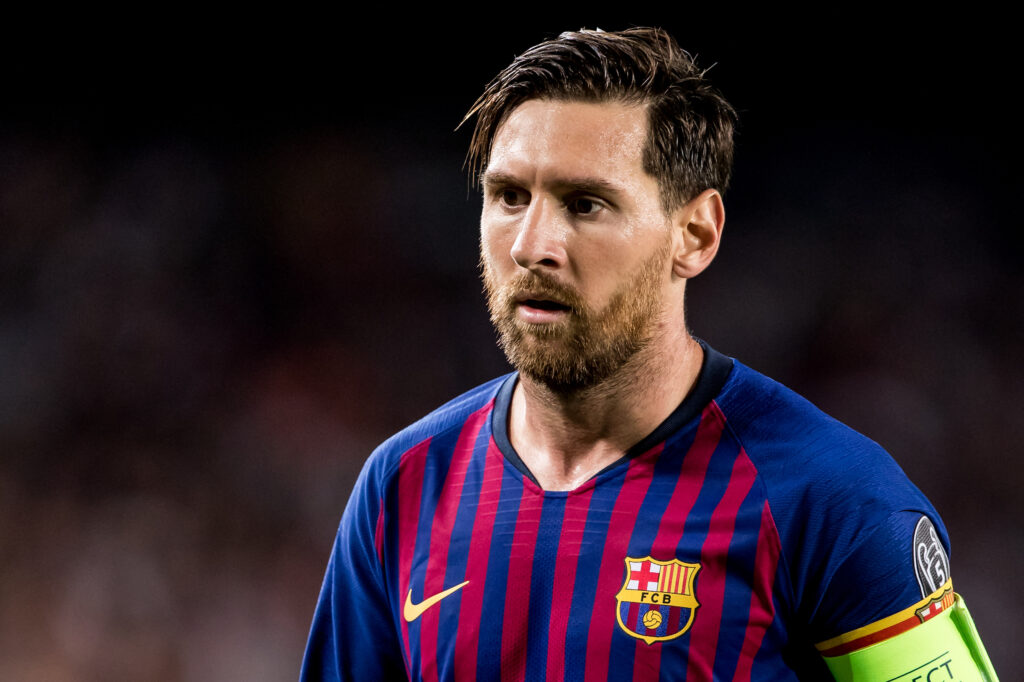 The rules in the European football leagues where Messi plays have some complex rules in regards to who can play in what team, and under what circumstances citizenship is or isn't required.
Messi almost fell foul of those rules when he had to rush to obtain citizenship in order to keep playing with the team that he had fully devoted himself to.
Three Is The Magic Number
La Liga, the league that the Barcelona team is a part of, is exclusive to Spain and is essentially top tier. One of the leagues stipulated by that league is that each team can only have a very specific amount of non-European players on the roster.
That number is three. Three slots to hold only the most promising of talent that the sport has to offer
Now considered as one of the best to grace the pitch, it might come as a surprise to newer fans why the football player wasn't one of the special three to be afforded a place on the Barcelona team.
The issue stems from the fact that at that time in 2005, Messi wasn't quite the wizard on the pitch that he eventually became. Just a teenager at the time, he held all the promise of a potential prodigy, but it was as of yet unrealized.
Messi's Top Spot Rivals
When you look at who was taking up the three slots forcing Messi to gain his Spanish citizenship, it suddenly becomes understandable why there was no more space for the growing young talent.
Occupying one of the spots was fellow football-sensation Ronaldinho. Not only another player that could easily and deservingly take the title of greatest of all time but also exactly when he was in his prime.
Two more GOATs joined him in those other two slots.
First up was Mexico's defensive pride, Rafael Márquez. Not only was there debate on his being the best Mexican player of all time, but also that he was the de facto greatest defender that the country had ever seen.
Next up, completing the trio of star players, was Samuel Eto'o. His combination attacks together with playmaker Ronaldinho are something of a legend, with his status as the number one striker in the world sealing Barcelona multiple victories in La Liga.
When you look at the kind of experienced and veteran players that Barcelona had reserved their spots for, it's really no disrespect to the then-teenage Messi that there was simply no more space to hold him.
Even if he had been in his prime, it would have been an impossible task to make a case for which player should lose one of the three coveted spots. Thankfully though, it wasn't a decision that had to be made.
Love For His Country
With his incredible loyalty to Barcelona, and a clear love for Spain considering how he went as far as to gain citizenship to continue playing with one of their best teams, why did Messi never play for Spain as well?
Born in Argentina, with some family heritage in Italy, he actually had quite a few options with regards to which team he could play for. Spoilt for choice, almost, since any national team would have killed to have him on their roster.
Argentina has suffered some painful losses in the World Cup while Messi has been with them, though they were through no fault of his. Even though those losses were likely a bitter pill to swallow, and on the surface it seems he could have enjoyed more success with Spain, it likely doesn't matter to Messi.
The Spanish national team apparently tried everything they could to get Messi to play for them, but his heart belonged to his home country.