Lisa Bonet, an American actress from the 1980s to 1990s, rose to fame with her role as Denise Huxtable in the widely famous family-oriented television series, The Crosby Show. We know that she's been in a couple of high-profile relationships with other celebrities, but does Lisa Bonet have kids?
Lisa Bonet has 3 children. She had her firstborn, Zoe Isabella, in 1988. Bonet also has 2 more children with ex-husband, Aquaman actor, Jason Momoa: Lola Lolani, born in 2007, and Nakoa-Wolf Manakauapo, born in 2008.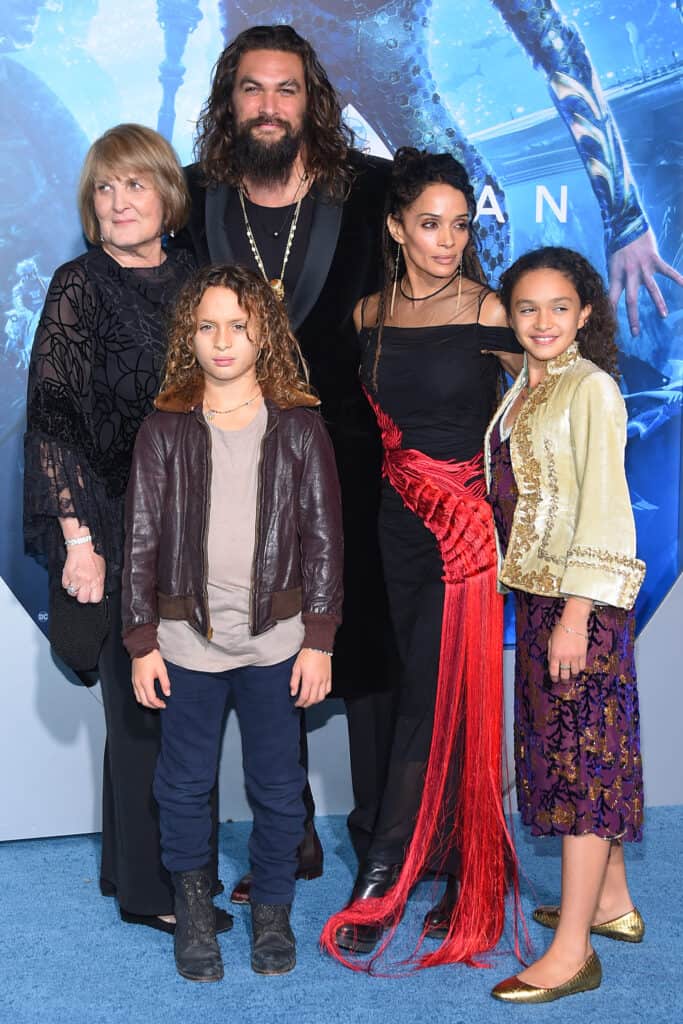 How she started
Bonet, a loving mother of 3, started out in beauty competitions and guest spots on television as a child. She had her formal acting training at the Celluloid Actors' Studio in North Hollywood.
At 16, she landed a role as the second eldest child in one of the most famous shows in America back in the 80s, The Crosby Show.
She portrayed a free-spirited, high-energy teen that somehow mirrored how she was in real life, donning eclectic outfits and her signature round shades, Lisa rose to worldwide fame.
Bonafide Actress
In 1987, Lisa left The Crosby Show to star in her own sitcom titled A Different World. Her character is based on her previous role as Denise, who now is in college.
Though the series wasn't well-received, this became Bonet's stepping stone from being a child star to a real bonafide actress. She then got cast for a role in Angel Heart, a psychological horror film that starred Robert De Niro and Mickey Rourke.
In this film, Bonet had to do a sexually explicit scene with Rourke, which had to be edited to get an R-rating. Regarded as underappreciated and influential, Angel Heart earned Lisa a nomination for the Saturn Awards' Best Supporting Actress.
First Marriage
In November of the same year, she eloped and tied the knot in Las Vegas with a then-unknown musician who goes by the name Romeo Blue. This singer changed his name later to Lenny Kravitz.
The two met at the backstage of a New Edition concert and hit it off right away. According to a 1995 interview in Rolling Stone, Kravitz said that "she is a female version of me."
Bonet also recounted that their backgrounds were also quite similar so she allowed herself to open up more than she ordinarily would. The two welcomed their child, Zoe, in December of 1988. After 6 years of being married, the couple called it quits but maintains a very harmonious friendship while co-parenting their daughter. They divorced in 1993.
Zoë Kravitz
December 1, 1988–Zoë Isabella Kravitz was born to two famous parents: Lisa Bonet and Lenny Kravitz. In 1993 when Zoë was 5, her parents divorced and she lived with her mother in Topanga Canyon.
At 11, she lived with her father in Miami where she attended Miami Country Day School.
She has grown to be a performer in her own right as an actress, singer, and model. Most recently, she played the role of Catwoman in The Batman, alongside Robert Pattinson.
Family Way
In 2005, Lisa met Jason Momoa in a jazz club through a mutual friend. He hitched a ride with her to his hotel and the two stopped by Cafe 101, where they drank Guinness and ate grits.
Jason shared in a 2017 interview in The Late Late Show with James Corden that he had a huge crush on Bonet as a child while he watched her on TV in the 80s. This meeting sparked the couple's romance and they have been inseparable since.
Lisa shared with People that Jason is the love of her life and that he's everything she'd hoped would come.
Two years after their meeting, they celebrated the birth of their first child together (Lisa's second), Lola. In December 2008, the pair had a son who was born on a very stormy night, hence the name Nakoa, which means warrior. The boy is fondly called Wolfie.
The 2 children's middle names were inspired by Jason's Hawaiian heritage.
The very-much-in-love couple had 12 full years of being partners before finally getting hitched in the fall of 2017. They kept the ceremony private with just friends and family, but details were somehow leaked to the public.
Recently, the couple announced their decision to separate via an Instagram post in January 2022. After 4 years of being officially married, Bonet and Momoa are parting ways, but vowed to keep the love and to remain as a family.
In an Oscar's red carpet interview in March 2022, Momoa cleared up the rumors that the couple is getting back together. He denied a reconciliation but clarified that they will be a family forever.