She is one of the music industry's rising stars and achieved her first number one record in 2019. Does Lizzo write her own songs?
Lizzo has written her own songs for her entire music career. This was the case with her first three studio albums, where she initially worked with a relatively small production staff. After signing with Atlantic Records, her third album, "Cuz I Love You" featured more co-writers but Lizzo remained the primary songwriter on all of its songs.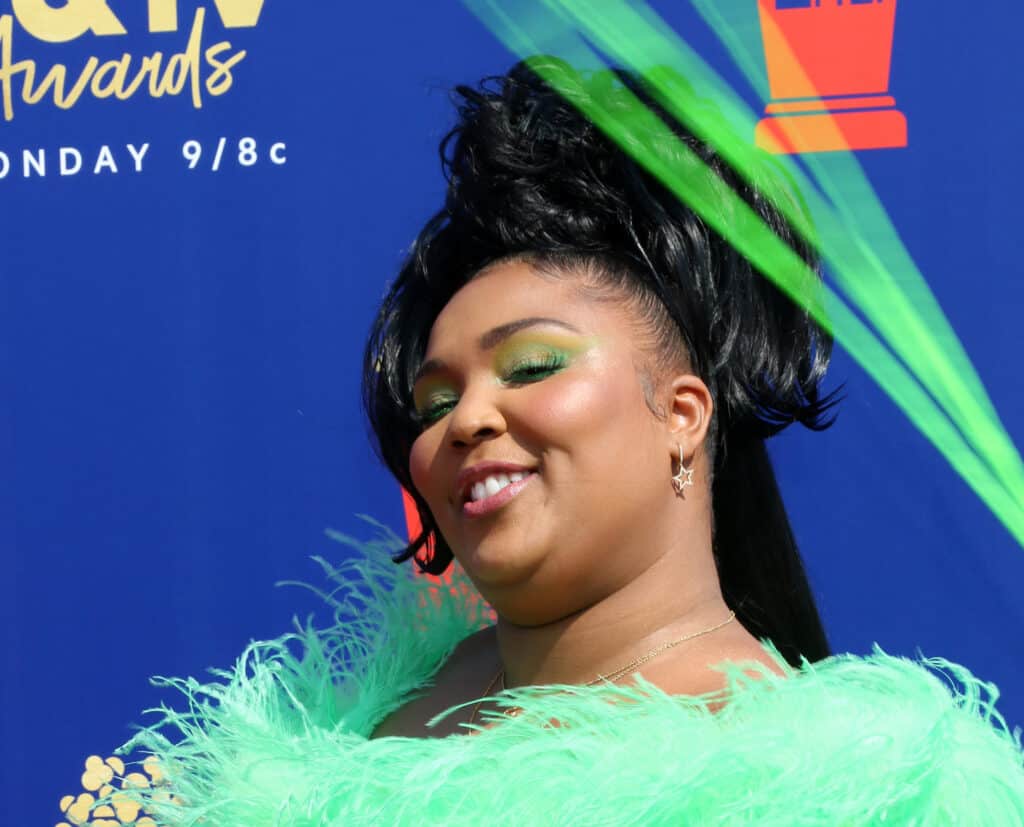 For more on Lizzo's albums and whether or not she wrote them, read on.
Lizzobangers
On October 15, 2013, Lizzo released her first studio album, "Lizzobangers". It was initially released by Totally Gross National Product, an independent record label based in Minneapolis, Minnesota.
The album had a relatively small team working behind the scenes, with the bulk of the work performed by Lizzo and producers Lazerbeak and Ryan Olson. The album was also written almost exclusively by these three people, with its songs credited to Melissa Jefferson, Lizzo's real name, Aaron Mader, Lazerbeak's real name, and Ryan Olson.
The sole exception to this was the song "Batches & Cookies", which was written by the aforementioned trio and also had contributions from Lauren Alford. Some of the album's beats were taken from "Lava Bangers", a Lazerbreak album released in 2012.
After Lizzo signed with Virgin Records, "Lizzobangers" was re-released on a larger scale. Interestingly, despite the album winning almost universal acclaim from critics, it was removed from streaming services and digital stores in 2019.
This was due to Lizzo wanting to make "Coconut Oil", her 2016 EP, the start of her true music career. The album did eventually return to its online locations in February 2020, meaning Lizzo's early musical works will no longer be discarded.
Big Grrrl Small World
Immediately following the original release of "Lizzobangers" in 2013, Lizzo began writing songs for her second album. The album, "Big Grrrl Small World", would have a more personal focus than "Lizzobangers".
This was inspired, in part, by Lizzo's participation in the "What's Underneath" project, where stars removed their clothes and discussed their personal feelings about their bodies. Lizzo, who had struggled with her body image while growing up, took the experience to heart and decided to use it as the spark of inspiration for the album as a whole.
Lizzo worked with a different crew on "Big Grrrl Small World" mainly producers BJ Burton and Sam Spiegel. It seems Lizzo again wrote the album herself, though she likely had input from her producers during the recording process.
The album released on December 11, 2015, and again received positive reviews. Like "Lizzobangers", "Big Grrrl Small World" was removed from the internet in 2019.
Cuz I Love You
Lizzo's career took its next significant step forward when she signed with Atlantic Records. She worked on her first studio album with the label for three years before its release on April 19, 2019.
With Atlantic behind Lizzo and a much higher profile than she enjoyed previously, there were guest appearances from other stars such as Missy Elliot and Gucci Mane. As before, Lizzo has a writing credit on every one of the album's songs, though she worked with a larger group of co-writers than her previous records.
The album was the best reviewed of Lizzo's three studio albums up to that point and was nominated for a number of awards. These awards included a nomination for Album of the Year at the 2020 Grammy Awards, as well as winning Best Urban Contemporary Album.
"Cuz I Love You" was Lizzo's first album to appear on the Billboard 200 chart, debuting at number six and peaking at number four. The deluxe edition also included her first number one single on the Billboard chart, "Truth Hurts", which reached the top of the chart two years after its initial release.