American singer-rapper Lizzo has been on fire with her worldwide hit songs like Juice, Truth Hurts, and About Damn Time. If you're raring to know more about this larger-than-life, classically-trained musical artist, we've rounded up some fast facts about her, starting with her height.
Lizzo stands 5 feet and 10 inches (1.78 m or 178 cm) tall. Towering over the average American woman, Lizzo is one of the very few female singers that don't need heels to feel tall.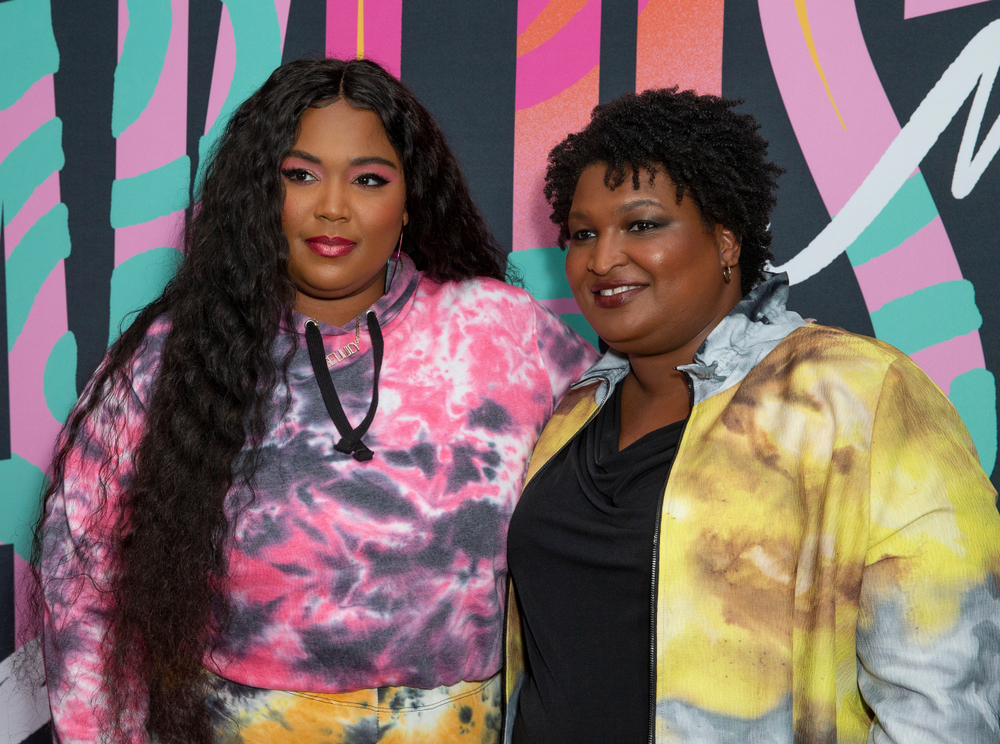 Lizzo's not alone in this height range. Pop superstar Taylor Swift, Jordin Sparks, and rapper-actress Queen Latifah, all stand at 5'10" and up.
How much does Lizzo weigh?
Lizzo is one celebrity who has definitely embraced her plus-sized figure. She weighs more than 300 pounds and loves every bit of it. Though she has publicly shared about her weight loss journey, Lizzo remains to be plus-sized at 260 pounds and wears a size 24.
She underwent a 10-day smoothie-based detox that helped her trim down about 40 pounds. But, the singer was careful and reminded her fans that she never tried to starve herself to lose weight. In fact, she eats greens, water, fruits, and healthy proteins as part of her fitness regimen.
Over the years Lizzo has transitioned to full vegan and feasts on plant-based proteins. She mostly posts about this together with new recipes she has tried or her daily workouts with her trainer on her Tiktok account.
Advocacy
The Good As Hell singer also focuses on body positivity in her songs, particularly My Skin from her second album, Big Grrrl Small World. In an essay, she explains that the song is "a summoning of bodies: all shapes, sizes, and shades to unite in their pride, and wear their skin like the gift it is." It is worth noting that even Lizzo's backup dancers, The Big Grrls, are all plus-sized.
Being front and center, Lizzo uses her platform and fame to help women accept and love their bodies. She speaks so passionately about self-love and self-confidence, making her a good source of inspiration for people in general, who feel marginalized and underrepresented in mainstream media.
She also drops a fierce clapback for her body shamers saying, "My Body, My Choice" and fans can't be more inspired by her strength.
How old is Lizzo?
Before her meteoric rise to the top, Lizzo also once struggled and worked hard to get where she is now. Born with the name Melissa Viviane Jefferson, she was born on April 27, 1988, in Detroit, Michigan where she lived until she was 10 years old.
Lizzo's age as of 2022 is 34 years old. She was 28 years old when she got her first big break as a solo act in 2016.
Lizzo's parents, Michael and Shari Jefferson, were business owners who taught their three children about black excellence. Lizzo got into the University of Houston, where she studied classical flute performance.
A low point in Lizzo's life, however, was when her father passed away at the early age of 55. The singer got depressed and started living off her car, while in search of a career path and purpose. But little did she know that by 2019, she'd be living a better life and releasing a massively successful album that marks her success as a performer.
Career Take Off
We see Lizzo's career reaching new heights when she signed under Atlantic Records in 2016 and then released her third EP, Coconut Oil. Come 2019, the album Cuz I Luv You was released and peaked at number 4 on the Billboard 200 albums chart. 
Her hard work and persistence paid off with top song sales and awards like Best Solo Performance and Best Urban Contemporary Album Award from the Grammys. According to CelebrityNetworth.com, her current net worth is $12 million.