The acclaimed YouTuber, Logan Paul, has made headlines for many achievements and controversies over the past years. However, a new aspect of his life is making headlines once more, does Logan Paul smoke or drink alcohol at all?
Logan Paul is back on drinking and smoking after breaking a sobriety vow that was bound to keep him from alcohol and marihuana since the beginning of 2020. Although the rules of said vow were pretty vague, he started it to keep his physical and mental health in peak condition.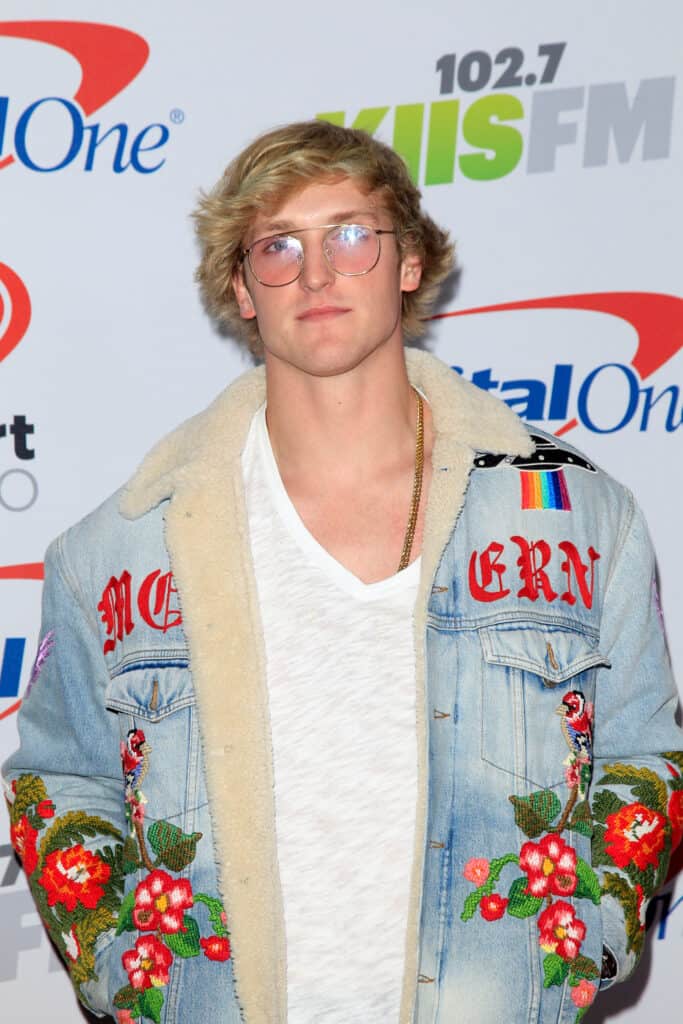 Despite making and breaking these vows from time to time, the millionaire is trying to take control of his life by staying away from vicious habits.
The Vow
A year after the Japanese suicidal forest controversy, Logan decided to embark on a new journey and change his lifestyle. The American YouTuber vowed to go vegan, abstinent, and sober starting in January 2019.
For a few months, he followed through with the promise. However, by the end of the year, he was going out and getting drunk as if nothing happened.
It was again at the beginning of 2020 when Logan Paul decided to take a sobriety vow one more time and make it last as much as possible. The goal was to step away from excessive drinking and smoking.
However, the vow had a catch. Logan stated he'd remain sober almost every time and everywhere, except for times when he's on vacation, at Coachella Music Festival, or his California LSD ranch.
Obviously, these vague rules left a lot of chances for him to drink and smoke all he wanted. Nonetheless, the Coronavirus and its subsequent lockdown kept him and his friends at bay for a while.
Unfortunately, in June 2020, Logan said on his podcast called Impaulsive that he got drunk days before at a Beverly Hills restaurant. Although he first vouched he was on "vacation," he later admitted it counted as breaking the vow.
Here's a video where Logan explains it all and discusses adulthood, growing introvert, and missing being social.
Trial and Errors: Logan Paul Boxing?
In a long list of different projects to fix his errors and emend his public image, Logan Paul trained to become a boxer.
Paul had the chance to fight with fellow YouTuber KSI on two occasions. The first fight between them ended in a draw while the second one ended with a victorious KSI by a 2 to 1 decision. Despite having no wins, Logan made it through the fights and managed to generate a substantial amount of money.
In addition, the two aspiring boxers made around $50mm each in earnings that included sponsorships, ticket sales, merch sales, and online views. These numbers marked this event as the biggest fight in the history of the internet.
Just like Logan loves boxing, his little brother Jake Paul is also a boxer like him. In fact, in KSI vs Paul's second fight, Jake and KSI's little brother Deji also fought, adding an extra flair to the event.
Love and Relationships
Over the years, Logan Paul dated gorgeous women and befriended a vast amount of influential people. All of these connections turned into acquaintances, business partners, and of course, love partners.
From Instagram sensation Corina Kopf to former Playboy model Josie Canseco, Jessica Serfaty, and even Hollywood actress Chloe Bennet, the list of Paul's love interests goes on and on. However, he's currently single.
On the other hand, Logan is known for being a friend of Mike Majlak, a fellow YouTuber who's now part of his crew. Mike stars in many of Logan's podcast talks, discussing everything from Mike's drug addiction to how he's handling breakups, how controversy makes them grow as humans, and other topics.
Also, Logan has interviewed boxer Mike Tyson, rapper 6ix9ne, and comedian Russel Brand, among other celebrities on his Impaulsive podcast interviews.
Time to Grow and Evolve
Logan Paul is now growing into a more mature and introverted guy, despite experiencing a high rise and some steep falls over the years. In addition, he was able to build back up his follower base after many controversies, establishing him as a household name in the YouTube community.
Whether he fights, party, or just starring in another scandal, you can be sure you will keep hearing Logan Paul's name in the future. Let's hope he can continue in the industry sharing fun and interesting content online while keeping away from vicious substances.