He's an Irish singer, songwriter, and guitarist who was once one-fifth of a little group by the name of One Direction. He's also the founding member of Modest Golf Management, a significant partner in Gym+Coffee, and a social media star in his own right. Clearly, he has many different titles, but is Niall Horan a father?
Niall Horan does not have any kids, and though he would possibly like them one day, he does not plan on having any anytime soon. He is the Godfather to his nephew Theo Horan and admits that he would "love to have kids" in the future, but he remains "fine" being childless for now.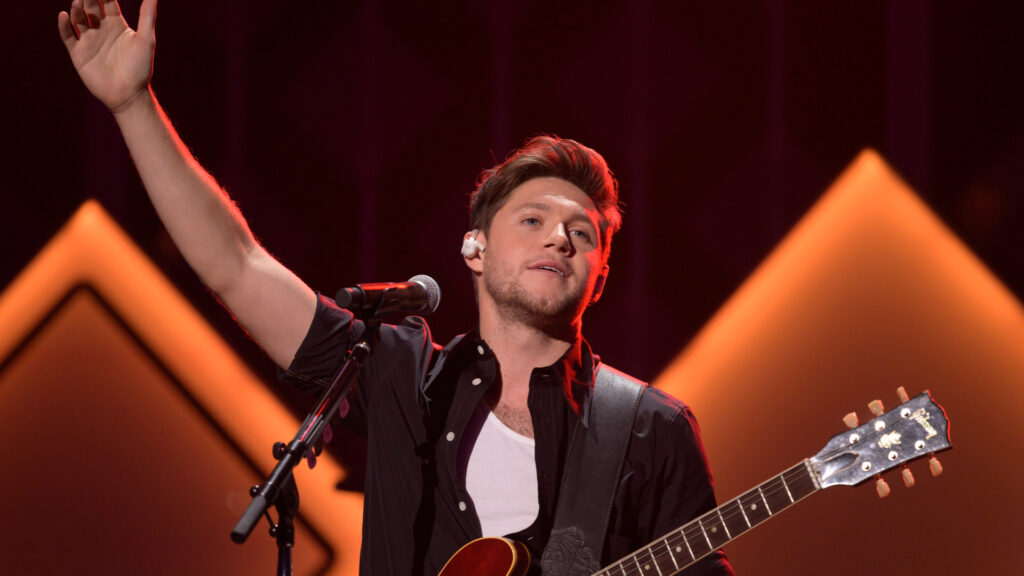 Though he's not a father yet, the 'Slow Hands' singer is in no rush to become one and seems to be working according to his own timeline rather than the one that society would like him to follow. Let's find out more about Niall Horan's thoughts on fatherhood and whether he even wants to be a dad in the future.
Is Niall Horan A Father?
The blue-eyed Irishman is not yet a father, and it would appear as though he's quite a way away from becoming one. Niall is notoriously private, and – though he has been romantically linked to stars such as Ellie Goulding and Lily Collins – he rarely takes his relationships public.
Despite his colorful dating history, Niall never took any of his partners – casual, serious, or otherwise – out on the red carpet. Until 2021, when he and fashion buyer Amelia Woolley walked the red carpet hand-in-hand at the Horan & Rose Gala.
Given the fact that Niall keeps his private life, well, private, and that he and Amelia have only been dating since 2020, it would be a huge surprise if the singer joined the One Direction dads club anytime soon. But does he even want kids?
Does Niall Horan Want Kids One Day?
Niall is an uncle and Godfather to, in his words, "the cutest kid ever", but whether or not he wants kids of his own someday is up for debate. When asked if he wants to be a dad, Niall's answer has changed over the years.
In 2013, when asked about whether his being a godfather made him want to be a father, he told Metro, "No! He is very cute but I'm still very young, I'm only 20" before admitting that "I see them in my future – I'd love to have kids but when I'm older, definitely not yet. It'd be fun later on in life."
A few years later, in August of 2017, he told J-14, "I don't have any aspirations to be a father just yet. Some people are different, some people want to do that, but I'm fine with where I am at the moment."
Niall echoed those same sentiments in October of 2017, telling The Sun, "Some people are like that – some people want kids. Louis loves kids. He's got like, seven brothers and sisters or something and he's brilliant with them, so that was a no-brainer. Same with Payno – he's always loved kids. So do I, but I don't particularly want one right now. I'm fine where I am."
The Children Of One Direction
Out of all the One Direction boys, Niall and Harry Styles are the only childless members – for now. Three of the five One Directioners have children of their own.
The first One Direction member to become a father was Louis Tomlinson. He and former flame Briana Jungwirth became parents when Freddie Reign entered the world on 21 January 2015. After a relatively nasty custody battle, Louis now plays a huge role in his son's life.
Next, Liam Payne put on his dad pants. He and his ex-girlfriend Cheryl Cole are parents to a son named Bear Payne, who was born in London on 22 March 2017. Though Liam and Cheryl are no longer an item, the two are dedicated parents and are committed to successfully co-parenting their son.
Lastly, in September of 2020, Zayn Malik and Gigi Hadid welcomed a daughter to this world. They named her Khai Hadid Malik. The on-again-off-again couple called it quits in October of 2021, meaning that, like the rest of the One Direction dads, Zayn is also a single father.