Niall Horan is a singer and songwriter who became popular after winning The X-Factor singing competition with his One Direction bandmates. He went to the show as a solo competitor and ended up getting grouped with four other guys – Liam Payne, Harry Styles, Zayn Malik, and Louis Tomlinson. The music competition that Niall Horan debuted in is British, but does that mean he's from Great Britain?
Niall Horan is from the United Kingdom–Ireland precisely. So, he's Irish.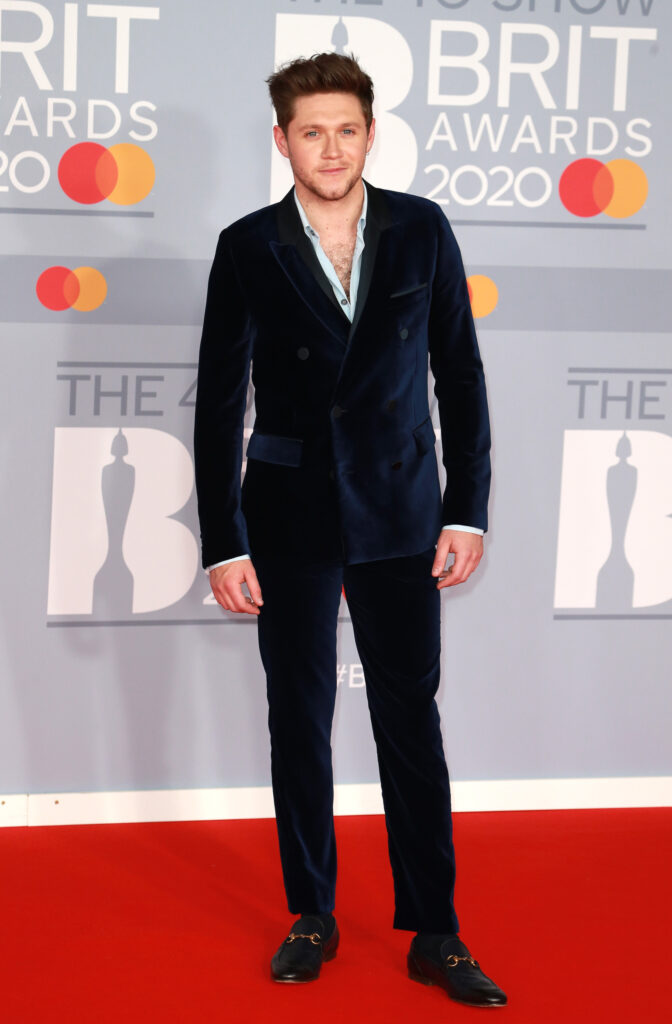 Niall Horan is one of our favorite celebrities and here's all we know about the singer's ethnicity:
Where Did Niall Horan Grow Up?
Niall Horan was born on Sept. 13, 1993 in Mullingar, County Westmeath. He was around five years old when his parents got divorced, after which he, alongside his brother Greg, stayed with their mother for a year. But for reasons best known to the family, he and his brother went back to their father.
When they stayed with their father, Niall Horan attended St. Kenny National School for his elementary education. For his high school years, he attended Mary's College, which was an all-boys Catholic school.
Niall Horan was born and brought up in his Irish hometown, Mullingar.
Is Niall Horan American?
Niall Horan rose to prominence as a member of the boy band One Direction. All the members of the group met on the British music competition The X-Factor. The singer didn't have much luck at the start of the competition but was able to scale through with his band members.
After One Direction won the competition, they released their first single "What Makes You Beautiful". The song was a global hit and commercial success, topping charts in different countries, including the United States, for weeks.
Niall Horan has been on tour to the United States several times, but he's not an American citizen. The Irishman is proud of his country and doesn't seem to have any interest in becoming a U.S. citizen.
Does Niall Horan Sing Irish Songs?
The English language originated from the United Kingdom, but there are still other languages. In Ireland, the citizens speak Irish. Since Niall Horan is an Irishman, does he sing Irish songs too?
Maybe he sings Irish songs when he's alone with his family. However, he has never publicly sung an Irish song. Niall Horan is versatile, but maybe not enough to sing in a language other than English.
Is Niall Horan the only Irish Member of One Direction?
One Direction used to be a British-Irish band before they broke up. However, Niall Horan was the only Irish member of the group. Liam Payne, Zayn Malik, Louis Tomlinson, and Harry Styles were all British.
Niall Horan was also not new to being the only band member that was different in some way. He was the only band member that didn't have a tattoo. Even when his band mates got matching tattoos, he kept himself out of it because of his fear of needles.
Is Niall Horan's Girlfriend Irish?
In 2022, Niall Horan was dating Amelia Woolley, a designer shoe expert. She was born in Birmingham, England. 
They made their relationship official when they appeared at a golf event together. Amelia, however, is not Irish. She's from the United Kingdom, but not Ireland.
Is Harry Styles Irish?
Harry Styles is an English singer and a member of the boy band One Direction. He named the group One Direction because he thought that it sounded cool. Harry Styles has made fun of Niall Horan's Irish accent on different occasions. However, he is, in fact, not Irish.
Is Zayn Malik Irish?
The breakup of One Direction started when Zayn Malik decided to pursue a solo music career. He was born in England and is not Irish.
Is Louis Tomlinson Irish?
Louis Tomlinson made his debut as a member of the group One Direction. The singer was born in England and just like Zayn Malik and Harry Styles, the singer is not an Irishman.
Is Liam Payne Irish?
Liam Payne joined The X-Factor singing competition as a teenager and was grouped with every other member of One Direction. He made his debut as a member of the band. The singer and songwriter was born in England and isn't an Irishman either.
Niall the Irishman
Niall Horan is an Irish singer and songwriter. Unlike other members of the One Direction band, he's the only one who isn't an Englishman. He's also not ashamed of where he's from as he doesn't try to change his accent. He's a proud Irishman.