Tattoos are an expression of art, and people use them to show different parts of themselves. In the entertainment industry, tattoos are very common such that when a celebrity doesn't have one, it leads to questions. Niall Horan is an Irish singer and songwriter, a former member of the group One Direction. Does he have tattoos like his former bandmates?
Niall Horan Has Zero Tattoos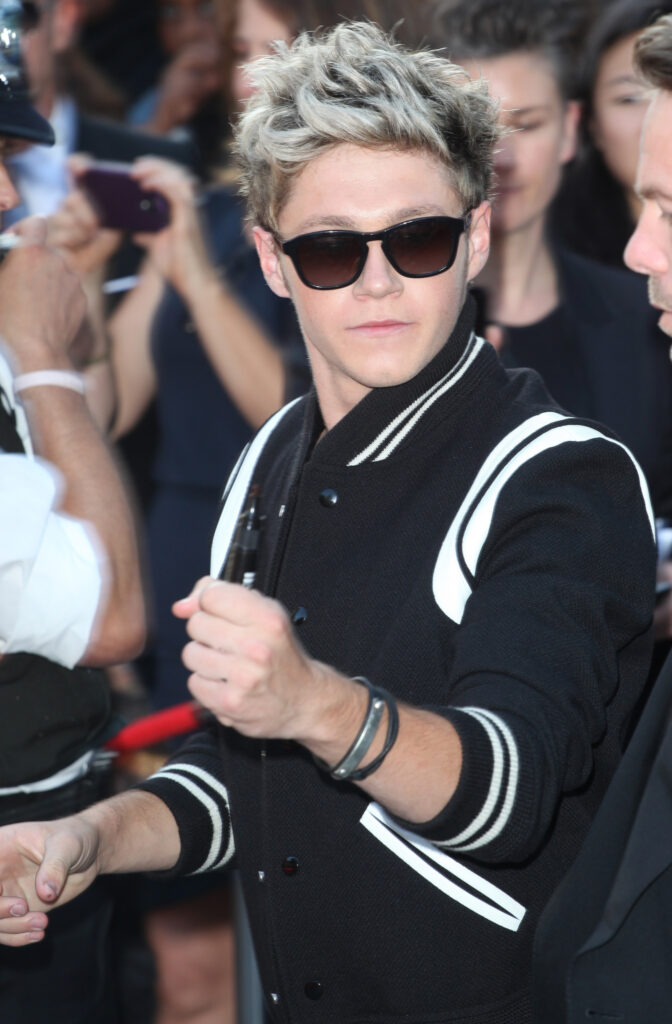 The Irish singer, despite being surrounded by tatted friends, has no tattoos.
Why Doesn't Niall Horan Have Tattoos?
All the members of the One Direction band have a matching screw tattoo. Well, all except Niall Horan.
In 2014, he revealed that he was scared of the tattoo needle, which was why he hesitated to get a tattoo. So when his bandmates were getting similar tattoos, he took a hard pass. He remains the only band member who didn't get a tattoo, even up till 2022.
Will he get over his fear of needles? We don't know yet. However, we are certain that his reason for not getting a tattoo is not related to any underlying condition.
Did Niall Horan Get a Tattoo on the Roulette Show?
Before One Direction broke up, they appeared on the Tattoo Roulette show, a segment of The Late Late Night Show. Tattoo Roulette is a game where one random person would be selected to get a free tattoo.
All the 1D members waited patiently for the result, and Niall Horan had his heart in his mouth. However, Harry Styles got picked for the tattoo, leading Niall to celebrate. It was definitely a huge relief for the Irishman because he has said that he just didn't want a tattoo in most of his interviews.
Does Niall Horan Hate Tattoos?
The fact that Niall Horan has refused to commit to getting any tattoos does not mean that he is against body ink. One time, he even helped a fan decide what tattoo to get. During a meet and greet, a female fan asked him for a tattoo idea and he gave one, saying "it all worked out."
Well, she got the tattoo and showed it off on Twitter. So even if the Irish singer is scared of needles, he doesn't condemn people for getting tattoos.
Has Niall Horan Considered Getting a Tattoo?
Niall Horan has considered getting a tattoo on various occasions. When One Direction went on a hiatus, he said that he wanted to get something to remind him of them. He also said that he was working towards overcoming his fear of tattoos.
However, up till 2022, he still hadn't gotten one. His former bandmate, Louis Tomlinson, said in an interview that Niall is still indecisive about getting a tattoo.
Who Has the Most Tattoos in One Direction?
All One Direction members, except Niall Horan, aren't strangers to body ink and art as they are all tatted up. However, Harry Styles beat all the other band members in the tattoo game because he has the most he has said on different occasions that he regrets having some tattoos, even calling a couple of them stupid.
Late Late
When One Direction appeared on The Late Late Night Show, Harry lost a game and had to get a tattoo that said Late Late. It is one of the oddest tattoos on his body, and he even had to get smaller random tattoos to cover up the embarrassment.
You Booze You Lose
Even if the tattoo is passing across a valuable message on alcoholism, it still appears very cartoon-like. Fans speculated that he got the tattoo after a terrible drinking incident that made him throw up on a sidewalk in LA. However, it turned out that he had gone hiking and was just nauseated.
Two Swallows
On Harry Styles' chest are two swallows on both sides of his torso. He explained that the tattoos represent traveling since One Direction used to travel a lot.
A Big Butterfly
Around Harry Styles' rib cage is a big tattoo of a butterfly. However, fans thought it was a moth initially. The singer didn't offer an explanation and allowed people to speculate.
Do One Direction Members Have the Same Tattoo?
The One Direction members, except Niall Horan, have matching tattoos on their ankles of a screw. The screws define the unbreakable bond the group has.
So no matter how successful they became, that tattoo was supposed to keep them grounded and close to each other at all times.