Dana Elaine Owens, or Queen Latifah as she's known across the world, is an American rapper, singer, songwriter, actress, producer, and business owner. She wears many hats, but is one of those hats exclusively reserved for moms?
Queen Latifah has long voiced her desire to become a mother, and it seems that her dream came true in late 2018 or early 2019 when she and her partner welcomed a son named Rebel to the world. In true Queen Latifah fashion, she has never publicly confirmed her title of 'mom'.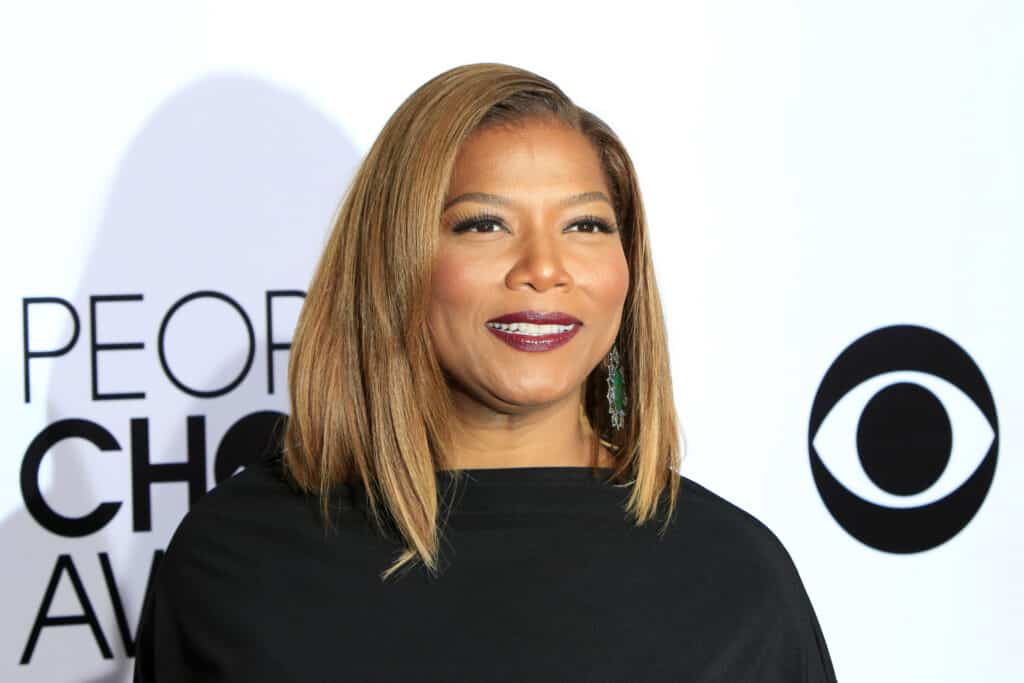 Queen Latifah has always kept her private life separate from her professional life and her desire for privacy almost reaches a recluse level. Little is known about her views on motherhood, whether or not she is part of it, and her partner — but what is known is featured in this article.
Queen Latifah on Motherhood
For someone who is notoriously private, Queen Latifah has been surprisingly candid about her desire to be a mother. In a 2012 interview with Barbara Walters, Queen Latifah revealed that she wanted to become a mother.
When asked if motherhood was in her future she said, "Definitely. I've been practicing! Just joking. Honestly, if God willing, it will work out however it's supposed to work out. And that's the plan."
After joking shouting that she's already a mom because she's been financially supporting others for 18 years, she said "No, I'd love to be a mom. But how that works out exactly I cannot say."
Just two years later, the topic of motherhood was broached again. Queen Latifah admitted that adoption was "something I'm exploring" and revealed, "I've wanted to adopt since I was 18 because I grew up with a lot of friends who could've used good parents."
And finally, in an interview with People in 2017, Queen Latifah revealed she was officially ready to become a mother — if she wasn't preparing to be one already. Fan's ears pricked when Queen Latifah said "You know I think I'm a natural at this thing. I mean, you know, you'll see him."
Him?
Does Queen Latifah Have a Secret Son?
Though it has not yet been confirmed by the Queen herself, nor her partner, there is evidence to suggest that her dream of becoming a mother finally came true in 2018.
On 3 October 2018, Radar Online spotted Queen Latifah's partner with a massive engagement ring AND an even bigger baby bump.
Seven months later, on 1 May 2019, Queen Latifah and her partner were photographed at Well Born, a Sherman Oaks baby meditation and yoga center with a baby that appeared to be a few months old.
A source close to the couple confirmed to Radar Online that "Latifah has never been so full of life! Eboni and the baby have given Latifah something very special to live for." It was later confirmed that the baby was a healthy baby boy by the name of Rebel.
Who is Queen Latifah's Baby Mama?
So, who made Queen Latifah's dreams of motherhood become a reality? Her longtime partner, Eboni Nichols is to thank.
Eboni Nichols is a sought-after dancer and choreographer who was born in California and began dancing at eight years of age. She graduated from Chapman University with a Bachelor's Degree in Theatre and Dance.
After graduating, Eboni joined the Los Angeles Laker Girls, and her career as a dancer was catapulted. She has worked alongside artists including Aaliyah, Beyoncé, Jennifer Lopez, and Will Smith.
She has also had small dancing roles in films such as 'Dreamgirls', 'Hairspray', and 'Bedazzled'. As a choreographer, her work can be seen in films such as 'Office Christmas Party', 'Jumanji: Welcome to the Jungle', and 'The United States vs. Billie Holiday'.
On the small screen, she has choreographed for shows including 'Jane the Virgin', 'Perfect Harmony', 'Fresh Off the Boat', and, of course, 'Jimmy Kimmel Live!', and 'Dancing with the Stars'.
Queen Latifah and Eboni first met on 'Dancing with the Stars' in 2009 but reportedly only began dating in 2013. As can be expected, Queen Latifah has never even publicly confirmed that she and Eboni are in a relationship, let alone that they are parents who are engaged to be married.