Queen Latifah is an American rapper, singer, songwriter, and producer who is known for her comedic flair, versatile vocal range, and down-to-earth personality. She's also known for keeping her family — including any siblings — firmly out of the spotlight.
Queen Latifah has two living siblings; a sister named Raven Owens and a brother named Angelo Owens. She had another brother, Lance Owens Jr., but he tragically died in a motorcycle accident in 1993 at the tender age of 23 and Queen Latifah has "never been the same since".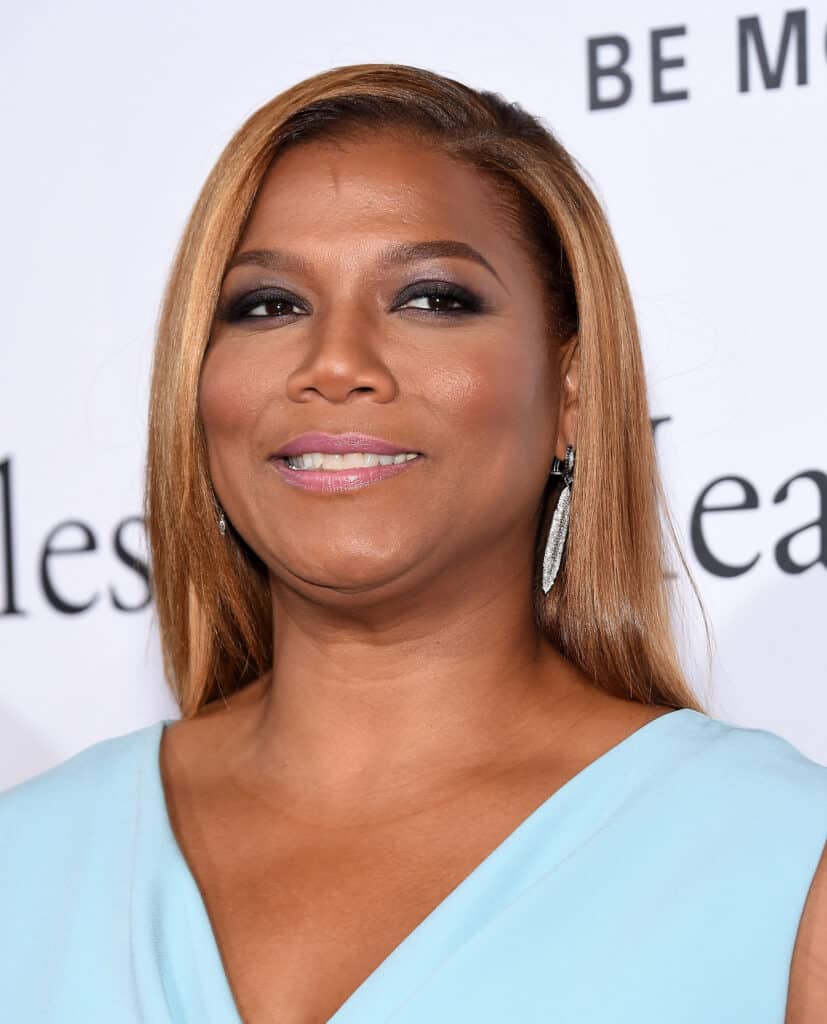 When it comes to her family and personal life, Queen Latifah is notoriously private. Let's find out more about who Queen Latifah is, who her siblings are, and who the people that raised them all are.
Who Is Queen Latifah?
Queen Latifah, real name Dana Elaine Owens, was born on 18 March 1970 in Newark, New Jersey. She grew up in a New Jersey city called East Orange and went to school in the Irvington area.
After graduating from the Borough of Manhattan Community College, Queen Latifah worked at Burger King before joining 'Ladies Fresh' as a beatboxer at the age of 18.
A recording of her beatboxing and rapping found its way to the ears of Dante Ross who signed her almost immediately. In 1989 her first single, 'Wrath of My Madness', was released and the following year her first album dropped.
Queen Latifah's unique approach to rap music, her meaningful lyrics, two-octave vocal range, and contralto talents saw to it that she became something of an overnight sensation.
Though she rose to fame for her rapping, Queen Latifah is a talented singer. Throughout her career, she has released rap, jazz, and hip-hop albums.
Outside of music, Queen Latifah has made quite a name for herself as an actress. She has acted in 22 television shows and has starred in more than 60 films including 'Hairspray', 'Chicago', 'Taxi', and 'Bringing Down the House'.
Queen Latifah has also tried her hand at producing. In the years 2003 – 2021, she has been credited as a producer 47 times and has worked on everything from short documentaries to reality TV shows.
Who Are Queen Latifah's Siblings?
In true Queen Latifah style, little is known about her siblings. The first time her siblings Raven and Angelo's very existence was made known was in 2006 when they joined her at her Hollywood Walk of Fame ceremony.
Sadly, much more is known about her late brother, Lance Owens Jr. who passed away in 1993 when he was just 23 years old. Lance Jr. was a police officer working in East Orange at the time of his death.
As she revealed to Your Tango, the death of her brother had a tremendous impact on her in many ways. She had purchased the motorcycle for him two months before his fatal head-on collision, so she "felt guilty" and "was angry at God."
Queen Latifah was supposed to be on the bike with him that day but skipped the ride as she had to help her friend move house. She said, "After my brother passed away, that ruined my world, rocked me to my core. I've never been the same since."
The star was incredibly close to her brother and she rarely opens up about that time of her life. She still wears the key to his motorcycle around her neck to this day.
Who Are Queen Latifah's Parents?
Queen Latifah is a very family-oriented person. Growing up, she was especially close with her parents, police officer Lancelot Owens Sr. and school teacher Rita Owens, who divorced when she was 10 years old.
The star told People, "I think my parents really tried to make me strong at a young age. I was very fortunate to have both sides of the coin. I'm definitely a product of my parents."
Of her father, she says "My father really made me tough in certain ways. He taught me how to fight. He put me in Taekwondo classes. Everything my brother could do, I was included in. I wasn't separated with that boy-girl kind of thing."
She says of her mother, "My mother is the queen in me. Anything queenly about me is really from her. She smoothed out my rough edges. She put me in dance, even though I was the biggest girl in the ballet class, guitar lessons for as long as we could afford them."
When Rita's health began deteriorating, Queen Latifah moved into her mother's New Jersey home on a part-time basis to assist with her caregiving. During this period, the pair became closer than ever before.
Rita's death on 21 March 2018 hit Queen Latifah hard, but she was comforted by the fact that her mother's suffering was over and that she was "now at peace".