Rebel Wilson is always shocking us whether it's with her crazy characters like Fat Amy from Pitch Perfect or her incredible 70-pound weight loss. Does the actress also have a surprising university degree?
Rebel Wilson has a Bachelor of Laws degree which is an undergraduate law degree. She also holds a Bachelor of Arts in Theatre and Performance Studies; both degrees are from the University of New South Wales. She also studied at the Australian Theatre for Young People.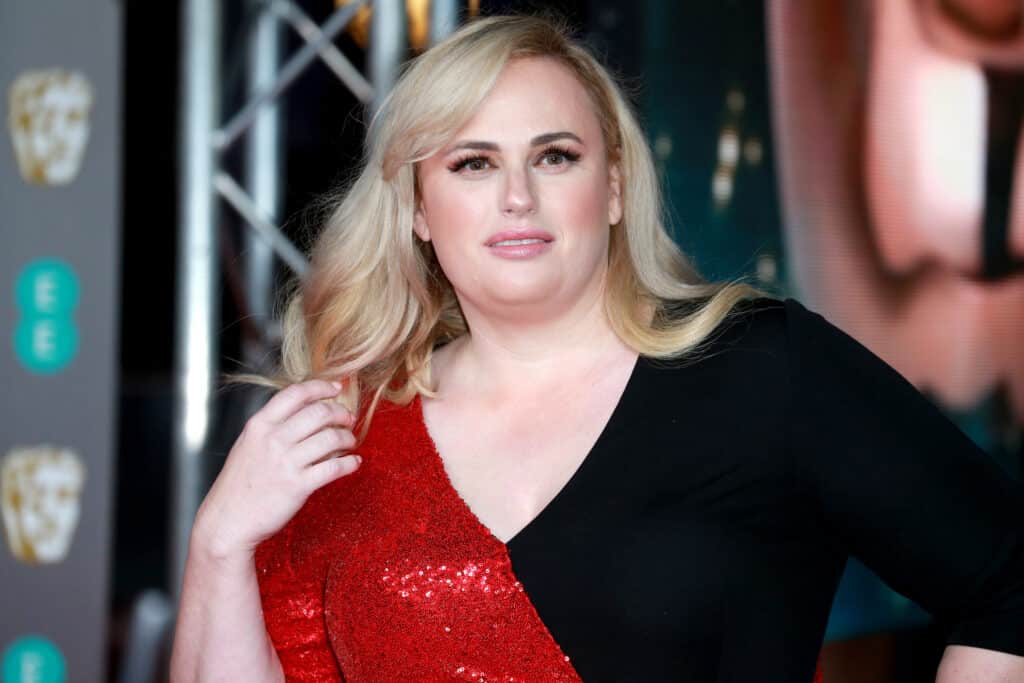 You can read more below about Rebel Wilson's law degree and what it specialized in, her reason for pursuing acting as a career, and how she helps others with their schooling.
Rebel Wilson's Law Degree
As a kid growing up in Australia, Rebel Wilson was what many would call a bookworm. While other kids were off in different clubs or playing sports, she could often be found studying in the school library.
Wilson's studiousness paid off because she ended up scoring incredibly high on her Higher School Certificate (HSC). She earned a 99.3 percent on the test that high school students in New South Wales, Australia must complete in order to graduate from high school.
This amazing score allowed Rebel Wilson to pursue any degree she wanted to. Her choice was a double major with the University of New South Wales. She would be studying theatre and performance to get a Bachelor of Arts (BA) and Law to get her Bachelor of Laws (LL.B.)
In an interview with Drew Barrymore at the end of 2020, Rebel Wilson even revealed that her law degree has a super interesting specialization. She specialized in Space Law, which is a new frontier for man and law.
However, she wasn't passionate about law. She really wanted to be an actor. Wilson even revealed to Jenny Cooney on the podcast Aussies in Hollywood that she got her law degree as a backup because no one around her thought she would make it as an actor.
Everyone around her was very wrong about that and there was a big reason behind why Wilson went all in when it came to an acting career.
You can watch Rebel Wilson talking about her malaria experience and her law degree with Drew Barrymore in the below video from The Drew Barrymore Show.
Wilson Chooses Theatre Over Law
When Rebel Wilson was only 19-years-old, she was a Rotary International youth ambassador for Australia. Her role as a youth ambassador offered her the opportunity to go to Mozambique, a country in East Africa.
It was while she was in Mozambique that she contracted malaria and almost died. She recalled the entire experience when she was on that same episode of the Aussies in Hollywood podcast with Jenny Cooney.
Wilson said, "'I'm just lying there in the hospital, can't really hear, can't really watch TV and I was just hallucinating on the drugs that I was an actress. I was giving an acceptance speech and I gave an acceptance rap, which seems so dorky now."
This near-death experience changed the entire course of young Wilson's life. When she returned to Australia now recovered from the deadly disease, she decided to take acting classes and lessons on top of her law degree.
While she knew she always had the law degree to fall back on, Wilson showed that once she puts her mind to achieving something she won't stop until she gets it.
Her efforts towards acting have paid off because she is in high demand these days for so many different roles. And, she even gives back to her fans in the form of education.
Rebel Wilson Funds Students University Education
In January 2021, Rebel Wilson appeared on Who Want to Be a Millionaire? with host Jimmy Kimmel. On the show, she was playing to help support The School of St. Jude in Arusha, Tanzania.
Any money that Rebel Wilson won was to go to help support the students who attend the school. After being asked a lot of tricky questions, she got stuck at the $250,000 question.
That question was about what coin was first produced when the U.S. Mint was established. Since Wilson is Australian, she was completely lost for an answer. So she started using deductive reasoning.
In the end, she guessed the correct answer which was Martha Washinton's Silverware. She won the $250,000 and it was enough to send 20 kids to university so that they could have an important education just like Wilson experienced.