Once known for her larger than life personality, stunning comedic timing, impressive acting resume, and staggering net worth, Rebel Wilson is now known for her incredible weight loss journey. Given her shocking transformation, many are wondering the same thing: what dress size is Rebel Wilson now?
Rebel Wilson wears a US size 16 dress. The Australian actress and comedienne used to wear a US size 24 dress and her recent transformation has made headlines. Now that she is focused on her health, it's official: gone is 'Fat Amy' and in her place is 'Fit Amy'.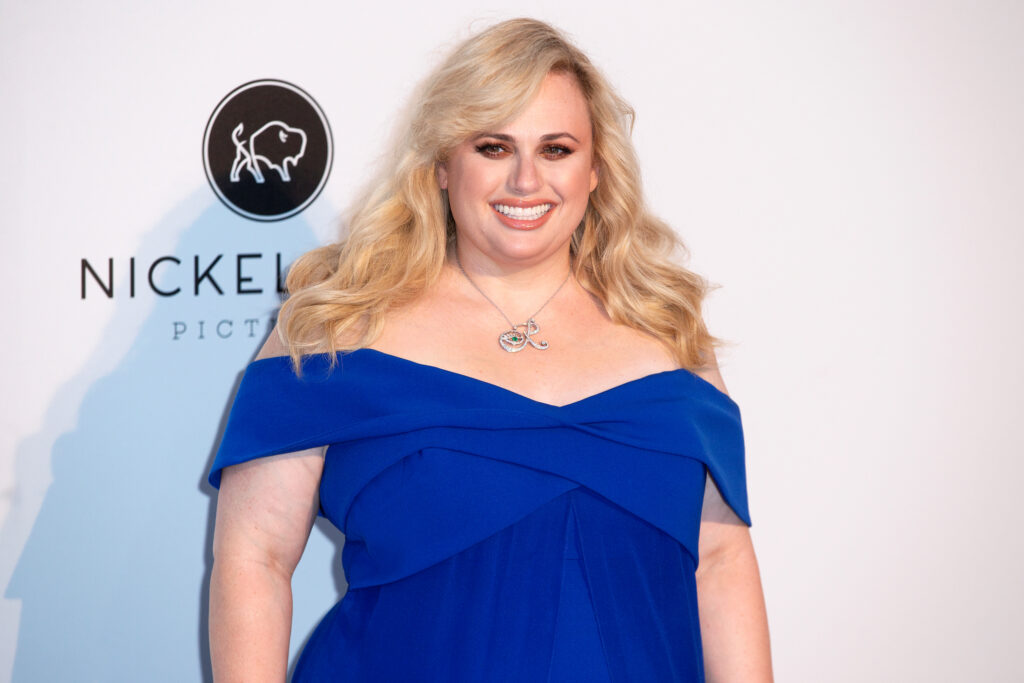 The household name has long been outspoken on her weight, and the pressures she has experienced because of it. From her claims that she was paid to gain weight to how people treat her after her 60 lbs weight loss, here's what you need to know about Rebel Wilson's journey — so far.
Rebel Wilson's Dress Size and Style
Rebel Wilson made international headlines when she revealed that she had shed a whopping 60 lbs. The iconic Aussie actress dropped four dress sizes from a US size 24 to a US size 16 in just 12 months.
The Pitch Perfect star explained that she "had a job where I was paid a lot of money to be bigger" and admitted that it can "kind of mess with your head a bit". It's reported that her contract with the executive producers of the Pitch Perfect franchise stated that she had to remain at the same size to fulfill her commitments to the 'Fat Amy' role.
One glance at Rebel's Instagram page will reveal a star who wears flattering clothing that is form-fitting and heavily structured in vintage, retro styles. Of course, while she is working out she wears comfortable exercise gear, but Rebel spends most of her time wearing feminine dresses in bright colors and bold patterns.
The comedienne even has a fashion line of size-14-and-upwards clothing. The collection, Rebel Wilson x Angels, boasts everyday essentials for the everyday woman including comfortable jeans, detailed knit skirts, asymmetrical tops, on-trend jackets, and statement dresses.
Rebel Wilson's Incredible Transformation
After doing 'Fat Amy' justice and officially retiring the character, Rebel was finally able to focus on her health and fitness without worrying about breaching her contract. She dubbed her fortieth year on earth as her 'year of health'.
With a focus on both her physical and mental health, as well as hopes for improving her fertility, Rebel spent 2020 working on bettering her lifestyle. Rebel has shared her health and fitness journey candidly with her millions of social media followers.
Rebel's weight loss comes as a result of her following the Mayr Method diet plan. This plan consists of mindfully spending 40 to 60 seconds eating bites of alkaline foods and minimizing the intake of alcohol, sugar, dairy, coffee, and gluten.
The 100-year-old diet also relies on limiting you to 1,500 calories per day and behavior changes. These behavior changes include the likes of avoiding comfort eating, eliminating snacking, not eating after 5 p.m., drinking between meals instead of with them, leaving four to five hours between meals, and — importantly — stopping when you're not hungry anymore.
But it's not diet alone that Rebel has to thank for her inspiring transformation. Her personal trainer, Jono Castano, has also played a large role in her weight loss journey. Rebel works out six days a week and focuses on a different exercise each day including weights, resistance, high-intensity interval training, and mobility.
Professionally, she feels able to work on more serious roles. Rebel told an Australian radio show that people now treat her differently, which she finds particularly interesting. She says "People offer to carry my groceries to the car and hold doors open for you… I also find it interesting that people pay so much attention to a weight-loss transformation, when there's so much going on in the world."
Rebel Wilson's Other Measurements
No matter what her size, Rebel Wilson is adored by her family, friends, and followers. Rebel Wilson, with her hazel eyes, her blonde hair, and her voluptuous frame, is the Woman Crush Wednesday for people all over the world.
Rebel — who weighs approximately 165 lbs — stands 5'4" tall, wears a US size 8 shoe, wears a 42 C bra size, and measures in at 37-31-39. Regardless of how much weight she loses or gains, one thing is certain: the Pitch Perfect star is perfect to her adoring fans.