Richard Branson is well-known as being one of the most influential and affluent entrepreneurs in recent memory, owning a global empire spanning multiple industries. It's easy to imagine that with all of those achievements also comes a hefty dose of responsibility, does Branson do anything such as smoke or drink to help alleviate any potential stress?
Richard Branson no longer smokes cigarettes, but still enjoys a drink from time to time. Branson has said of himself that he likes to party hard, and even though he doesn't smoke cigarettes, he has been known to partake of marijuana.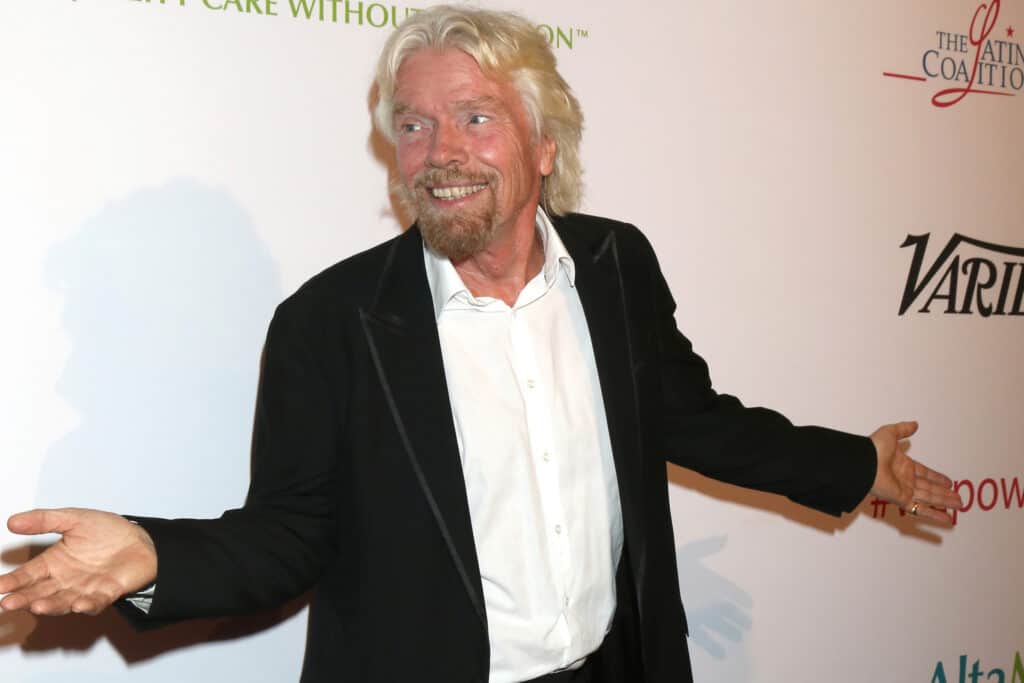 Drinking alcohol and smoking marijuana is acceptable, but Branson draws the line at traditional cigarettes, having shared his opinion publicly that they only serve as a detriment to your health and your life. For marijuana, the contributing factor is more than just a frivolous contribution to his living life to the fullest attitude.
Branson's Opinion on Cigarettes
As an ex-smoker himself, Branson has a little bit more weight behind his dislike of cigarettes and the largely negative effects that they have on both your overall wellbeing and longevity. It was a habit that he managed to kick, and has preached the benefits of stopping, citing the Allen Carr method as helping him to stop.
Personal reasons aside, Branson has also campaigned against cigarettes on a more moral and ethical level, describing the habit as "lethal". The source of much of his frustration with the industry was born from the effect that it has on children, an understandable sentiment from a man with children and grandchildren of his own.
One of Branson's proposed remedial components in combating cigarette smoking was to dull down the packaging used by cigarette companies, hoping that stripping away some of the glamour and marketing may help to discourage more easily influenced potential customers. Another suggestion was removing vending machines that freely distribute cigarettes.
Enjoying a Drink
Alcohol hasn't drawn quite as much ire from the entrepreneur, however, as by the sounds of it Branson is definitely not one to shy away from a good drink. To his own admission, there are quite a few substances that he hasn't been shy of, indulging heavily in his inner party animal.
Unfortunately, even though he's a billionaire with nearly unlimited resources at his disposal, Branson hasn't been able to source something that is likely to be as important for himself as it would be for the rest of the world: a hangover cure.
Aside from alcohol, there's one other drink that Branson prizes above all else, one that he literally fills his day with from the moment he wakes until the moment he goes to sleep. That drink is tea.
Something that both tea and coffee drinkers alike can agree on is that it's borderline impossible to endure a day missing that magical cup of your chosen beverage, and for Branson, it's equally as true. According to him, he has around 20 cups of tea a day!
That's a seemingly astronomical amount of tea per day for the average person, though with Branson's energetic and pioneering nature, it's perfectly possible that he needs that kind of fuel to keep him at full power throughout the course of the day.
Although it works for him, it definitely doesn't sound too safe, seeing as how many health organizations suggest not going over a daily limit of 10 cups, something that Branson has managed to double.
Not All Smoking Is Bad
Even though he's firmly aligned himself against cigarettes and the tobacco industry as a whole, that doesn't mean that everything is off-limits when it comes to smoking. If Branson is going to light something up, it won't be tobacco, but it could be slightly more health-friendly marijuana.
Branson definitely isn't worried about what anyone else thinks of his choice of substances, freely telling stories about how he and his son Sam have both enjoyed multiple smoking sessions together, memories that he fondly remembers.
It's not just necessarily for the fun of it, either, Branson is a strong proponent of the medicinal side of the drug's usage, toting its ability to help those who are suffering from chronic conditions.
Whatever his motivations, one thing is clear, and that's the fact that Branson certainly likes to live his life to the fullest!