Heavily featured in popular culture as the kind of accessory that you can get to add some 'edge' to your look, tattoos have been a favored choice for those looking to add something a little extra to their otherwise plain style. Aside from some occasionally disheveled hair, Pattinson usually has a fairly clean-cut look – did he get a tattoo to change things up?
Robert Pattinson does not have any tattoos or at least does not have any that he has shared publicly. In the only picture where he has some, the tattoos were fake, intended to complement the photoshoot that he was a part of.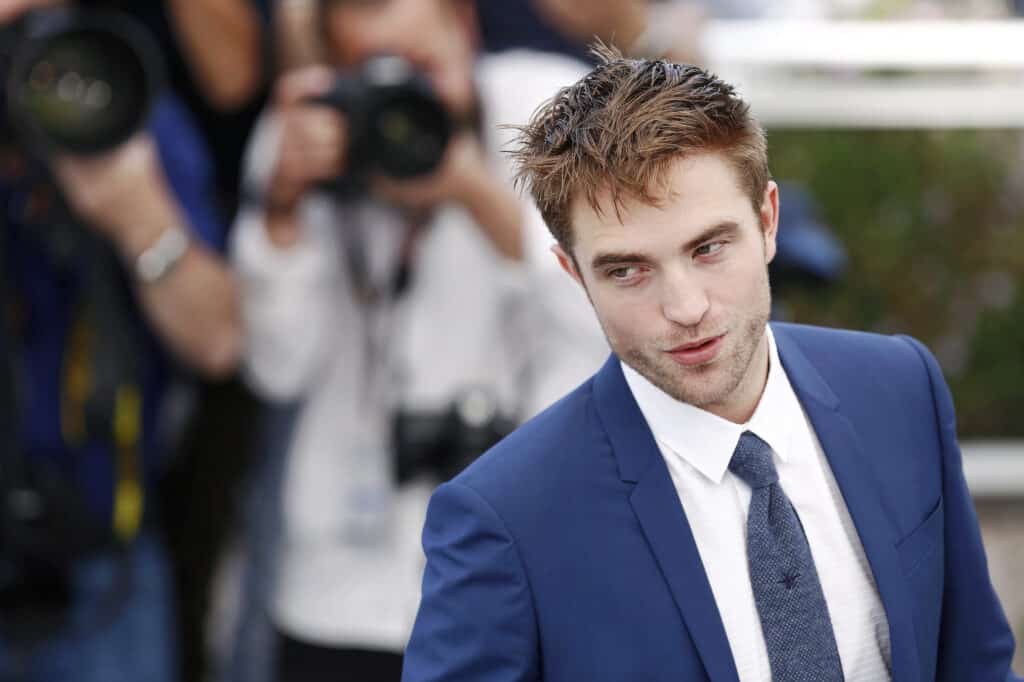 Of course, adding some flavor to your appearance isn't the only reason to get a tattoo, and there's plenty of people who opt to get their skin inked either because they like a piece of art or because they just enjoy the process. In Pattinson's case though, it doesn't appear that he has any interest in getting one.
With the desire to add a little bit of danger and style being the rationale behind the photoshoot he was in, we do get a glimpse of what Pattinson might look like if he did ever decide to get inked.
Temporary Tattoos
Years ago, back when Pattinson was riding a wave of adoration from fans across the world from his work on Twilight, opportunities were likely pouring in from more photographers, journalists, and magazines than he could count, all wishing to cash in on his heartthrob status. Adding extra fuel to the fire, he had already been picking up variations of awards declaring him some combination of "sexiest" and "most handsome" man alive.
They must have been on to something, because 8 years later and with the aid of computer technology, he has been proven beyond all doubt to be scientifically the most handsome, photoshoot tattoos not necessary.
The photoshoot in question that found him rocking some fake tattoos was for Black Book magazine. The look is fairly jarring if you are familiar with an inkless Pattinson, and if you'd randomly seen the pictures somewhere you'd be forgiven for being shocked at suddenly seeing that a full sleeve of tattoos had materialized out of nowhere.
The tattoos in question likely aren't to everyone's taste, especially on his left arm, which appeared to be adorned with all manner of scribbles. Unfortunately, he didn't comment much on the tattoos that he picked, and whether or not it's the kind of thing he'd go for if he did decide to ever get inked.
Having a Good Time In Tattoo Shops
In 2017's crime thriller Good Time, we see Pattinson assume the role of Connie Nikas, a hardened criminal with a thick Queens, New York accent. He doesn't have any tattoos in the movie itself, but there was an interesting connection with them whilst he was preparing to star in the movie.
In an interview on Good Morning America Pattinson reveals that in order to get his classical British accent transformed into the starkly different Queens accent, he spent a majority of his time in a local New York tattoo shop.
If he's spent that amount of time around that much ink and needles and still hasn't felt the need to grab himself a decoration of his own, then it's looking pretty unlikely that he ever will. He makes a joke about it himself, but at least he hoped he didn't cause the helpful staff and customers to make any botched tattoos or piercings while he was mastering his accent.
How About a Robert Pattinson Tattoo?
Well, he might not have one himself, but on the plus side, there are some die-hard fans out there willing to introduce him to the world of tattoos. Although their method for doing so might be a little bit unconventional.
One Twilight superfan opted to express her love for the franchise and for the cast with the most permanent of gestures: having the cast's likeness tattooed on her back. Thankfully the cash that she spent on the artwork went to good use, as the artist did a fantastic job.
Other than stick-on tattoos, that's about as close as Pattinson has gotten to a tattoo. Other than one interview where he flirted with the idea of getting a Twilight commemorative 'tramp stamp,' of course.