Timothée Chalamet was born and raised in New York City. Being an American actor has made Timothée a household name and a teen heartthrob. With such a French-sounding surname, can he speak any French?
Timothée Chalamet is as French as his surname sounds and he is fluent in French. He is bilingual and is classed as a dual citizen of both the United States of America and France. In addition, Timothée Chalamet spent a large portion of his childhood in France.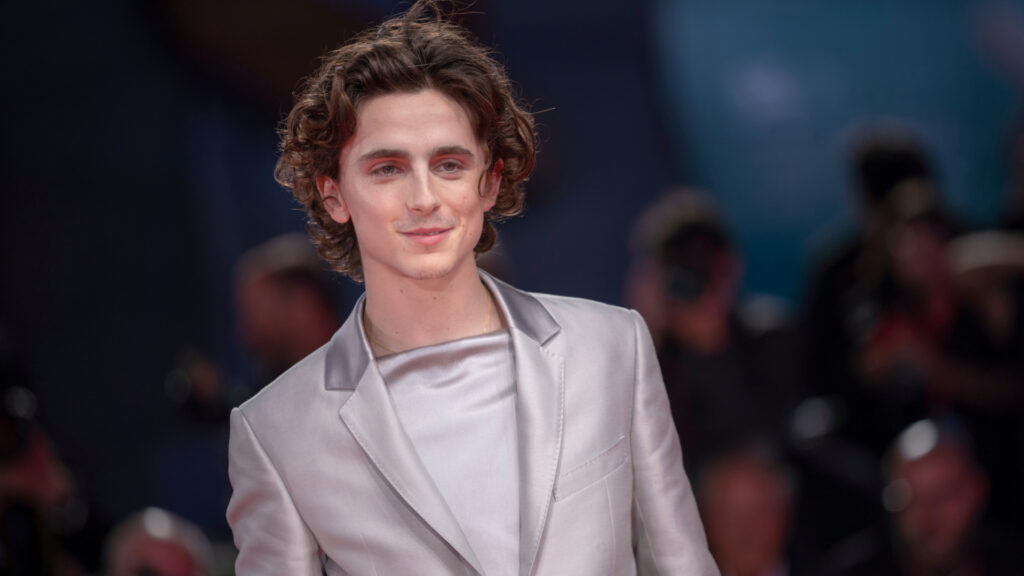 Now that we know this famous actor can speak the language of love, let's find out everything there is to know about Timothée's family, how speaking French benefits his career, and if any of his co-stars happen to speak French.
How Did Timothée Chalamet Learn To Speak French?
Growing up in the same area as Marvel's Daredevil, Timothée spent the school year in Hell's Kitchen living with his mom, dad, and older sister. Timothée has an exotic mix of nationalities from his mother and his father's side. Learning to speak French was easy when you consider who his parents are.
Timothée's maternal lineage is of Russian Jewish and Austrian Jewish descent, however, his mom got her bachelor's degree in French when she studied at Yale University. This helped her when the entire family visited Le Chambon-Sur-Lignon in the summers while Timothée and his sister were growing up.
On his father's side is where the true French ties lie. Born in Nîmes in the south of France, the french descent all began when Timothée's paternal grandmother made the cross-continental move from Canada to France before his dad was born.
Timothée said in an interview with Huffington Post in 2018 that his summers spent in France created a cross-culture identity crisis, having a feeling of ambiguity and struggling with self-identity, which had a profound impact on his mental health during his younger years.
Does Speaking French Help Timothée Chalamet's Career?
When doing press for a world premiered movie, the language barrier can be difficult to cross. Luckily for Timothée, when it comes to promoting his latest film in French-speaking countries, he can understand and converse with any interviewer he is sitting in front of.
This lends a hand to his co-stars that may struggle with different languages and also helps to know if there are any untoward comments said by fans at a convention, hosts at sit-down interviews, or staff in the multiple facilities the actors stay in during their time in different countries.
One notable interview that Timothée's French-speaking abilities helped with was in 2019 when he was invited onto the set of 'Quotidien,' a daily talk show in France. The interview was conducted entirely in French, which the host was surprised by, as Timothée spoke English the previous time he appeared on the show.
Although he is often complimented on his fluency in French, Timothée remains humble and still says in his French interviews that he speaks French "a little bit". He is known to apologize for his misuse of genders when speaking and comments about how bad his French is.
Which Other Celebrities Speak French?
Speaking another language has many benefits. On the health side, being bilingual has been linked to increased brain activity that may stave off Alzheimer's disease, but on a day-to-day basis, being able to speak a language other than English just sounds cool too.
Jodie Foster is not only a talented actress, but she also speaks impeccable French too. Having studied at the Lycée Français de Los Angeles, Jodie's French is so perfect that she does all her own voiceovers when movies she has starred in are released with French dubbing.
Best known for his role as the title character in The Godfather trilogy, Marlon Brando is not only an intimidating Italian, he is now a French speaker after marrying his French native wife. Marlon learned to speak the language just to be able to participate in conversations around the dinner table.
Jane Fonda has been in the public eye for many decades, but a little-known fact is that she learned French when marrying her ex-husband, French director, Roger Vadim. Her French may not be fluent but she has been said to speak the language "very well".