Timothée Chalamet is an award-winning actor who is also famous for his facial features. Chiseled face, wavy hair, and beautiful dimples make people admire this actor, and some fans even fantasize about dating him. Which brings us to the question, "Is Timothée Chalamet in a relationship?"
Timothée Chalamet has not confirmed being in a relationship with anyone.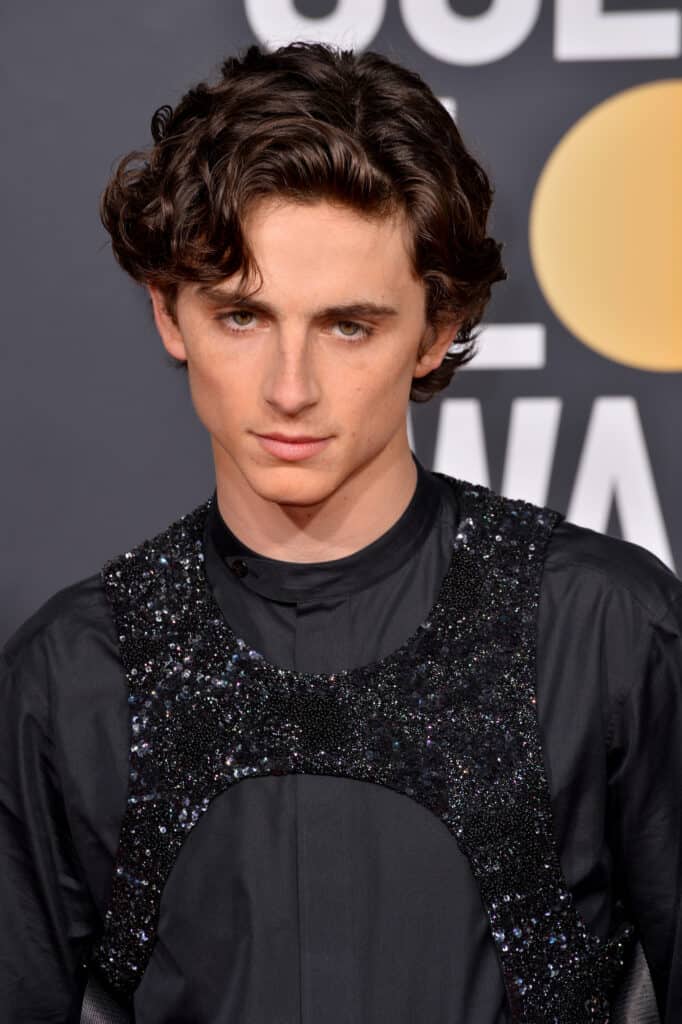 Many fans will find this as welcome news–the talented dreamboat is technically single. However, he has been spotted with a few women over the years, sparking speculations. Let's have a look at Timmy's rumored relationships.
Is Timothée Chalamet dating Sarah Talabi?
Sarah Talabi is a model who was rumored to have been dating the movie star Timothée Chalamet. It wasn't a baseless rumor either because a fan spotted the duo being close at Coachella.
Coachella is an annual music festival that stars some of the best musical acts, and attending the event is a big deal for many celebrities. However, being at an event as crowded as Coachella doesn't prevent you from being spotted by a fan.
At 2022's Coachella, Timothée Chalamet, was spotted kissing a girl who could have been Sarah Talabi. The speculations started when a random fan posted a clip of the actor being with someone who seemed to be a model on Instagram.
Fans bombarded the Instagram DM of the poster, asking about the relationship and needing a confirmation before rooting or not.
However, since neither of the individuals involved made an official statement, nobody could run with the news. But fans grew even more suspicious when Sarah posted on her IG story and tagged Timothée.
Then in an interview, Sarah changed the topic when asked about the state of her relationship with the actor. So it went from a simple question about her relationship status with Timothée Chalamet to a complex counterquestion on global warming and climate change.
In essence, they kept fans in the dark about whether they officially dated or not.
Who is Timothée Chalamet's ex?
Timothée Chalamet has a not-so-long list of exes, starting from his high school sweetheart to other celebrities. Here's a list of all the women Timothée Chalamet dated until 2022.
Lourdes Leon
Lourdes Leon is Madonna's daughter and a fashion designer and stylist. The duo got together in 2013 when they were still in an art school, and a relationship started. They stayed together until 2017 when they broke up for personal reasons. However, they remained close friends and didn't throw shade at each other after the breakup. According to the stylist, Timothée was her first boyfriend and a lovely person.
Lily-Rose Depp
Sometime in 2018, Timothée Chalamet was spotted on a yacht, kissing Lily-Rose Depp on a cruise in Italy. The actress, who is also Johnny Depp's daughter, was suddenly the center of discussion for her newfound romance with the actor.
Although Timothée didn't deny the relationship, he expressed his displeasure toward the paparazzi. All he wanted was to have a pleasant time with the person he loved, so waking up to pictures of them the next day was embarrassing. In 2020, the couple broke up and weren't spotted together in public again.
Eiza Gonzalez
Timothée Chalamet also dated Eiza Gonzalez. The couple was spotted having a lovely time during the summer of 2020, which led to many dating speculations. However, Timothée Chalamet and Eiza Gonzalez didn't confirm their relationship.
A source said they went on many trips together and couldn't keep their hands off each other. But by October 2020, the couple were no longer spotted outside together.
Did Timothée Chalamet and Zendaya date?
Timothée Chalamet and Zendaya appeared together in Dune, an epic science fiction film. They seem to have a close relationship off-screen, with the duo spotted outside together. The actors also graced red carpet shows together, and Timothée always seemed to hype Zendaya.
All the public displays of affection led to rumors about the two being together. However, Timothée Chalamet debunked all rumors and said that Zendaya already had a celebrity crush.
The set of Dune gave the actor a best friend in Zendaya, and they consistently hype each other up.
Who is Timothée Chalamet's girlfriend?
While he has his own list of failed and rumored relationships over the years, it seems that the actor chooses to be more focused on his acting career than talking about his love life. Timothée also has been protective of his own privacy, a refreshing quality, especially for one of Hollywood's hottest young stars.
And it makes perfect sense–after all, he's still quite young and an illustrious career in show business awaits him.