When it comes to highly successful athletes like Tom Brady, it's easy to wonder how much of their dietary habits line up with those of the average civilian. Many professional athletes have established opinions on where the common morning stimulant fits in the realm of health, and Brady is no different.
Tom Brady does not personally drink any coffee, but he has never suggested that people who are interested in following a healthy diet should completely abandon the popular drink. Instead, he suggests and supports a daily caffeine limit.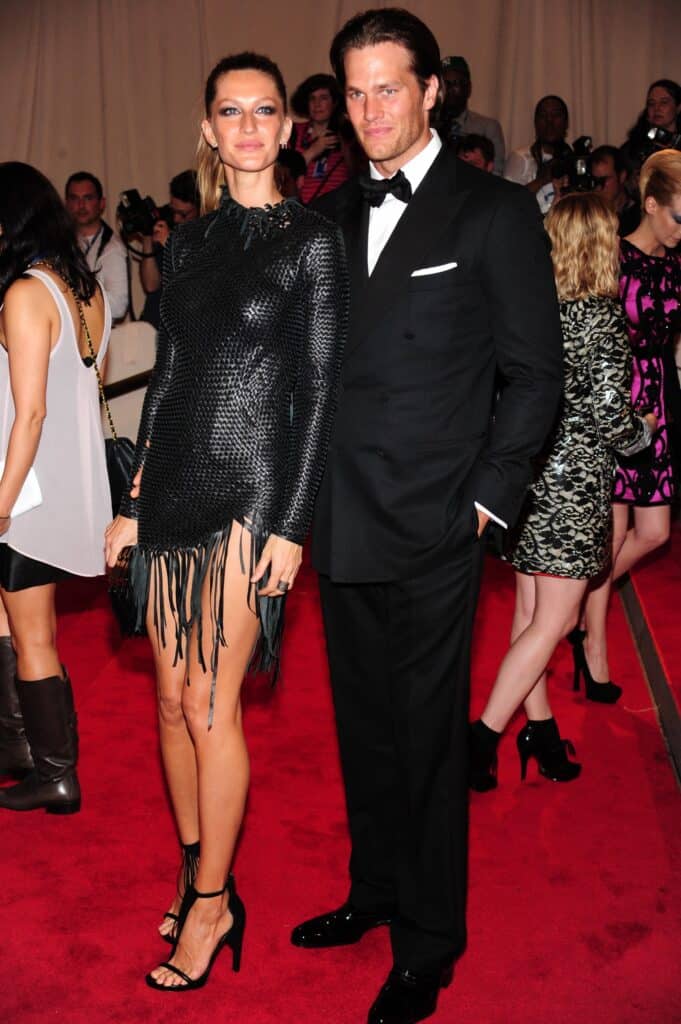 Keep reading to learn more about Brady's stance on the caffeinated beverage, his larger dietary goals, and what he drinks instead.
Not Even Once?
As it turns out, Tom Brady not only doesn't drink coffee, he's actually never even tried it. In an interview with Boston sports station WEEI-FM, he states:
"I never, never, never had any coffee or anything like that. I just never tried it."
Another surprise is that he's also never tried a strawberry, nor does he have the desire to do so.
He understands that coffee is a staple in the diets of people who like staying alert when their sleep has suffered and that he's pretty much alone in being a person who can live without it.
In his 2017 book The TB12 Method details his dietary regimen for leading a healthy life, he addresses this.
He acknowledges that it's fine to drink coffee, but he suggests that people limit themselves to 200 milligrams of caffeine, or two regular cups of coffee, per day. Not bad! You can grab Tom Brady's 'The TB12 Method' on Amazon by clicking here.
Method to the Madness
Many people who learn about Brady's airtight diet are skeptical and even entertained. It seems too restrictive to be remotely enjoyable.
Along with completely avoiding coffee, Brady, his wife Gisele, and even his kids follow a mostly plant-based diet low in sugar and dense in nutrients.
When he does eat meat, he chooses lean varieties, chicken, and fish, but the majority of his plate is usually veggies.
The main goal of his diet is to put things in his body that will reduce inflammation. Consequently, he steers clear of nightshades like mushrooms and tomatoes, though there isn't much evidence that these plants have any inflammatory effects. 
And what does the football star use to wake himself up in the morning if it isn't coffee? His ideal breakfast, based on an interview with CBS: a smoothie – and make it blueberry.
In the same interview, Brady reveals that the family eats veggies from their very own garden in the backyard.
He describes his fridge, plain and simple, as having "the good and healthy stuff."
When it comes to clean eating, Brady is a superstar. So does he ever slip up or have insatiable cravings?
Of course! He's only human. He shares that every once in a while, he eats a burger or indulges in some ice cream.
We don't quite know what "every once in a while" means, but judging by his performance, it's probably only in his dreams.
The Beverage of Choice
If not coffee, what's the preferred drink of the star quarterback? Not surprisingly, it's water.
Brady is a water superfan.
He is a firm believer that the number of ounces entering your system every day should be equal to half your body weight.
And that's if you don't exercise. If you do, he says, that number should be nearly double that amount since you're losing a lot to sweat.
Clearly, Brady's tailored diet has worked wonders both on and off the field.
He believes that his diet is the reason he has enough energy to hang out with his kids on Saturdays and play professional football on Sundays. 
His openness about what he puts into his system to make himself a well-oiled machine is much appreciated by those who seek to lead healthier lives.
Even if we can't imitate the Brady Diet to a T, it at least makes us realize how important diet is to well-being. And we don't even need to put down the coffee to get there.