Tom Ellis is a Welsh actor who was propelled to stardom by his devilishly charming portrayal of the main character in the Fox series 'Lucifier'. Lucifer Morningside may be an excellent pianist, but what about Tom Ellis?
Tom Ellis does not play the piano, at least not properly just yet. The actor never learned how to play piano as his childhood was taken up by learning the trumpet and the French horn, but in recent years he has taught himself how to play a tune or two.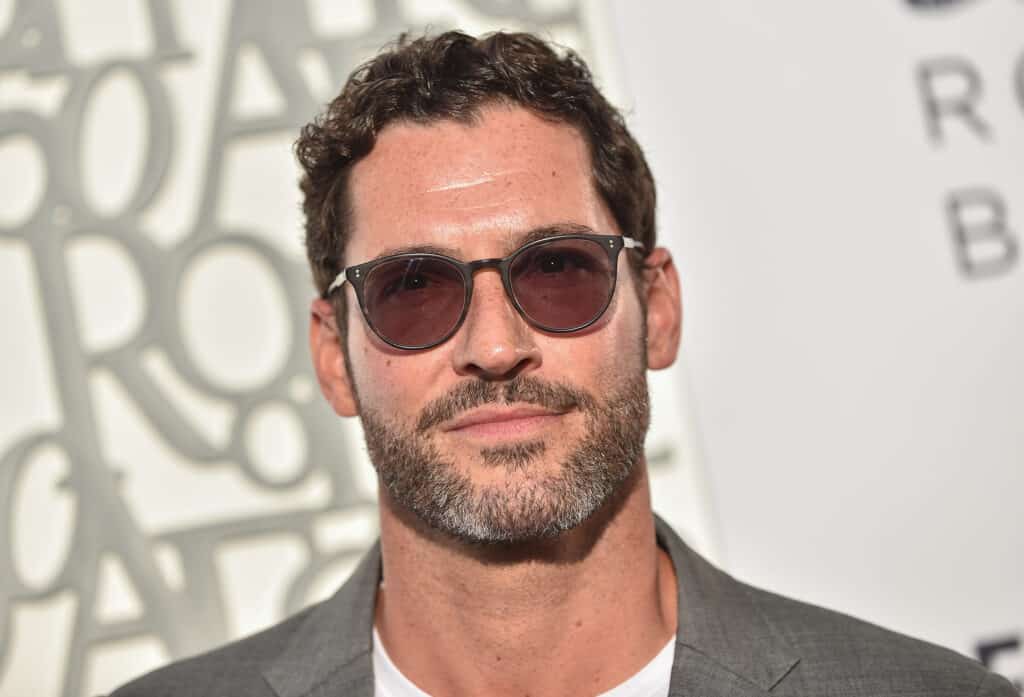 Let's find out more about who Tom Ellis is, how his musical abilities differ from that of his iconic on-screen character, and what instrument he's able to play in real life.
Who is Tom Ellis?
Tom Ellis — and his twin sister Lucy — was born in Cardiff on 17 November 1978 to Marilyn Jean and Christopher John Ellis. He and his twin, together with their sisters Annwen and Naomi, grew up in England.
Marilyn Jean was a music teacher and Christopher has been a Baptist minister since the age of 23, so Tom grew up in a household that was full of songs and spirituality.
Surprisingly, as a student at Sheffield's High Storrs School Tom wasn't focused on acting. He told Express, "Drama was not something I did at school, I was just so focused on sport. I wanted to work in sports rehabilitation."
And sports rehabilitation wasn't even his first career choice as he explained "I would have loved to be a professional footballer but there were kids that were just so much better than me at school. But then I kind of stumbled across theatre studies."
Tom got interested in drama because of the skewed girl-to-boy ratio. While Tom's twin sister went on to join their father as a minister in the Baptist church, Tom headed off to the Royal Scottish Academy of Music and Drama and the rest is history.
These days, Tom is a family man of note. But because of Lucifer's aversion to children, many people are surprised to discover that Tom — who plays the role so well — has three children of his own.
His first child Nora is from his first relationship with a woman by the name of Estelle Morgan and his two other daughters — Florence Elsie and Marnie Mae — are from his ex-wife Tamzin Outhwaite.
Tom Ellis and the Piano
While Tom has enjoyed a successful acting career since he entered the industry as a uniformed officer in 2001, playing the role of Lucifer Morningstar took his career to unprecedented heights.
In the show, Lucifer is a club-owning devil with the voice of an angel and a magician on the piano. Tom sings in many of the episodes, but he recently admitted that does not play the piano.
He told Hidden Remote, "I've never learned to play the piano. It's me singing but it's not me accompanying myself, let's put it that way."
In another interview, after clarifying that he does all of his own on-screen singing, Tom elaborated "I'm very musical, and I can play a little bit, but piano was never my instrument. Hopefully people believe I'm actually tinkling those ivories."
Although Tom has not been trained to play the piano, in recent years he has tried his hand at the instrument. If clips on the internet are anything to go by, his practice is undoubtedly paying off.
What Instruments Does Tom Ellis Play?
But just because Tom might not be a pro on the piano, that isn't to say he's not a gifted player in any other instruments. As it turns out, he is a proficient player of many other instruments.
When speaking to Interview Magazine, Tom revealed "My mum was a music teacher. I've got three sisters and we all played instruments when we were kids."
When asked what instruments he played, Tom said "I started on the trumpet and then I upgraded to the French horn. I played in orchestras my entire teenage years."
Away from the brass family of instruments, Tom is also a fairly advanced guitar player. He frequently uploads videos of himself playing guitar while his daughter sings on his social media platforms.