Stand-comedian and late-night talk show host Trevor Noah gained worldwide recognition for sharing his experience growing up biracial. Does he have siblings? And if he does, did they have similar struggles as Trevor?
Trevor Noah has two siblings, brothers Isaac and Andrew Shingange, from his mother and stepfather.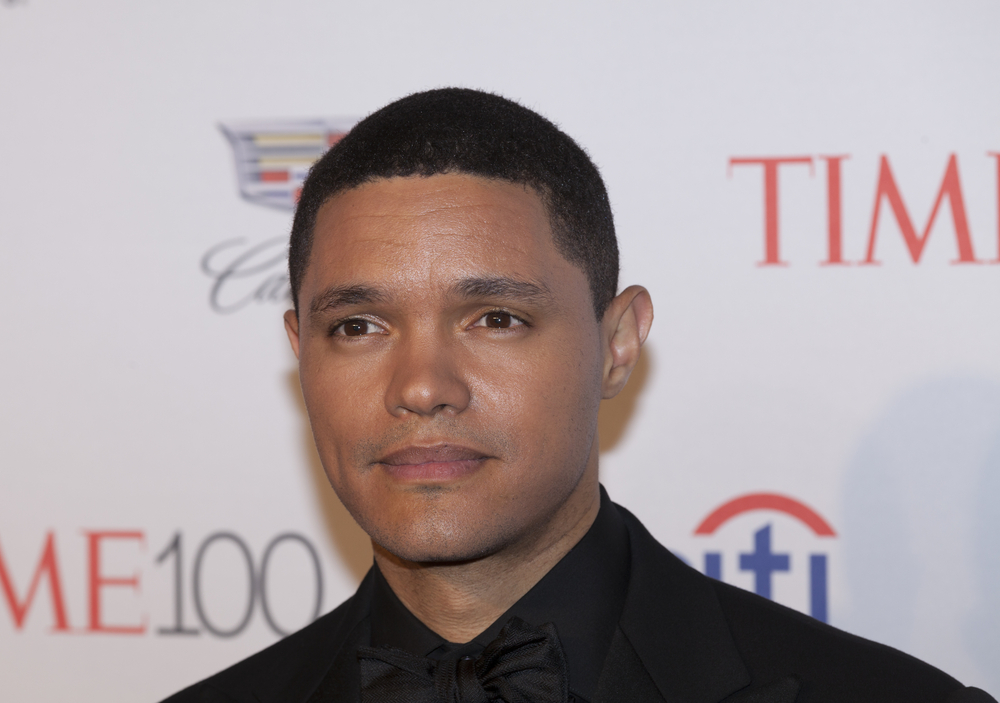 The South African comedian's family life is rich with challenging experiences which he puts to good use by sharing them and the lessons he's learned with the public. Scroll to know more about Trevor Noah's family.
Who are Trevor Noah's parents?
Since he became a public figure, it's pretty widely known that Trevor Noah is biracial, born to a black mom and a white dad. His birth in 1984 was a crime in racially segregated Africa. He has discussed this at length in his autobiography, Born a Crime: Stories from a South African Childhood.
His mother, Patricia Nombuyiselo, is a South African Xhosa woman born to parents Temperance and France. She learned English at age 21 while attending missionary school and eventually studied typing. At 22 she moved away from her family to start a life of her own in Johannesburg, South Africa.
Trevor Noah's father, Robert Noah, is a Swiss-German who owned one of the first integrated restaurants in apartheid Africa. While putting up the restaurant was a successful feat for Robert, keeping it up and running was challenging due to petitions made by other white people in Johannesburg to shut the restaurant down.
The exact ages of Trevor Noah's parents are not publicly known, but it has been mentioned that Robert is nearly twice Patricia's age. They met in an apartment building when Patricia was 24 and Robert was 46. Their relationship was considered a big taboo, so they kept it secret and marriage was not an option for the couple.
After giving birth, Patricia, Trevor, and her mother moved to a black township called Soweto to raise Trevor. Since having an interracial family was illegal in Africa at the time, Robert was unable to come along to raise young Trevor. Instead, father and son got by with weekly visits and holidays spent together until Trevor was 13.
Who are Trevor Noah's siblings?
Trevor Noah's brothers, Isaac and Andrew, are Patricia's children from her marriage to Abel Shingange. They were married from 1992 (when Trevor was 8 years old) to 1996. Sadly, the marriage was filled with violence and abuse, which Patricia had to endure and the three boys had to witness. 
The exact ages of Andrew and Isaac Shingange are unknown as there are not many detailed writeups about them elsewhere online. If we were to guess, they would have to be in their late 20s currently, counting from the time Patricia was married to their father Abel.
Isaac Shingange attended a Catholic school in Johannesburg, Maryvale College. According to one source, Isaac is working as a radio DJ in South Africa.
Even less info is there about Andrew Shingange. Other writeups assume that he attended the same college as Isaac did, but his current occupation is unknown. Unlike his two brothers who are still single, Andrew has settled down with a wife and kids in Gauteng, Johannesburg.
Trevor, Isaac, and Andrew's mother, Patricia, remarried in 2009 but had no more children from that union. It is also unknown whether Trevor has any half-siblings on the side of Robert Noah.