Winona Laura Horowitz, a native of Winona, Minnesota, is professionally known as Winona Ryder. She is a multi-awarded American actress who's been in the showbiz industry for more than 30 years now. We've all been a witness to Winona's many relationships. But do we know if she has children?
From her first romance with Pirates of the Caribbean star, Johnny Depp, to her current beau, Scott Mackinlay Hann, Ryder has never had any children.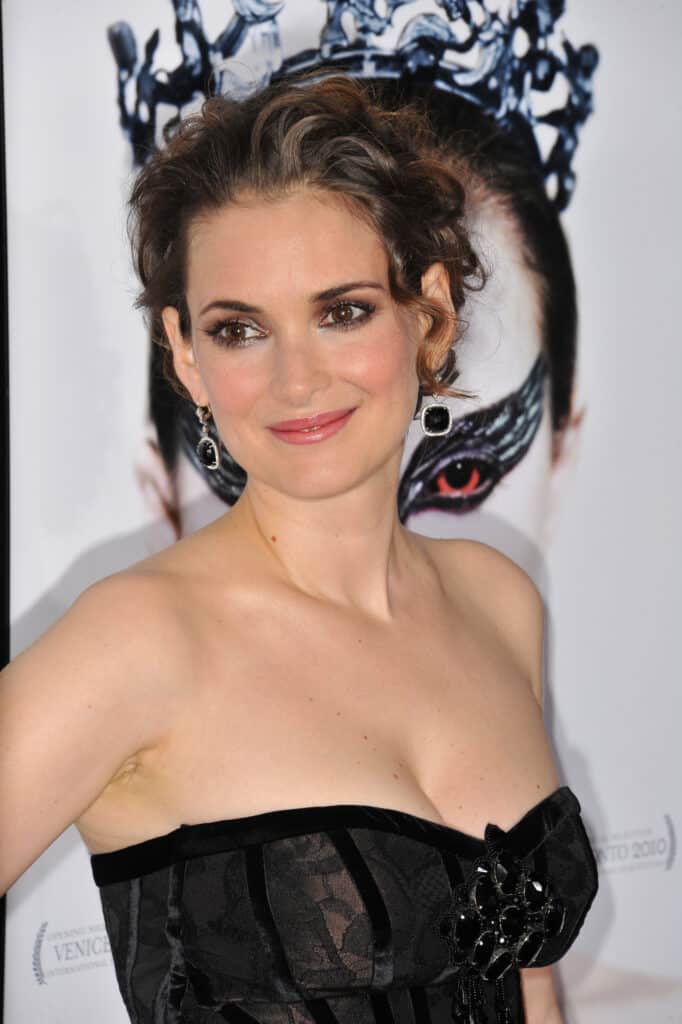 The Stranger Things star reveals that she's simply confident in being the cool aunt and that her career is on top of her list of priorities. Let's have a deeper look at Winona's personal life beyond the tumultuous 90s and 00s.
Winona's Family Life
She has revealed in an interview with Sydney Morning Herald back in 2013 that she enjoys doting on her brother's kids, and that she is content not following other people's motherhood advice.
It seems that for Winona, her art takes the top spot in her list of priorities–it has been her passion to act since she was young. Winona started her first acting lesson at the American Conservatory Theater when she was 12 years old.
Her parents, Cynthia Palmer (née Istas) and Michael D. Horowitz have been very good role models for the young actress. Ryder revealed in an interview with The Telegraph in 2014 that they (her parents) are still "giddily in love even after 43 years!"
However, when it comes to the prospect of parenting, Ryder doesn't seem to want to follow in her parents' footsteps.
Her decision to be childless initially caused some personal struggles, but fortunately, her father was there to listen and reassure her. He said that there are other ways for her to bond with children even without having kids of her own.
According to the same article from The Telegraph, Winona mentions that she "gets those amazing doses" (of love and bonding) with her brother's kids.
Childlessness Trend
More and more women opt to be childless in the last few years, although it does come with a lot of questioning looks from society in general. But family life in the US and in many other places in the world is undergoing a massive shift. Marriage is being put off and, cohabitation is now a norm.
Childbearing is postponed and later foregone entirely. In a recent census, about 57% of households in America are childless. Respondents' answers were varied but a majority of them answered they just don't like having children.
Career-Focused
As for Winona, her career is front and center. Back in 2016, Ryder shared with The Cut that people questioned her ability to play a mother when she doesn't have one of her own.
She then answered it by sharing that her love for her niece is enough to channel that mother-daughter bond. In a New York Times interview, she shared that she calls her mom for assistance and asks for her input when faced with intense scenes that involve motherly instincts.
On Being Joyce
In her project with Netflix titled Stranger Things, Winona plays Joyce Byers, a single mother who is grief-stricken as she tries to find her missing son. She believes that her youngest son is still alive so he begins her journey in trying to find him.
In this emotionally taxing role, she had to seek help from her mom to ask how she would react when faced with the harrowing situation of losing her son. Winona further explains in an interview with Marie Claire that she has to mentally go into a place and internalize the role to give it justice.
She calls herself a "wreck" while filming since she had to cry all day while on the set.
Mentoring
Her co-star in the series, Millie Bobby Brown, has nothing but praise for this seasoned actress as she guided and supported her since Day 1.
In the ABC News special "The Year: 2016," Brown shared that Ryder has been like a mother to her by taking her and the younger cast members under her wing and just being there when she struggled with some scenes.
Clearly, having no children did not cast a negative shadow on our heroine. We see that her life's choice of childlessness has instead brought about dozens of highly entertaining and compelling portrayals out of Winona Ryder.
Winona's talent is like no other and she continues to share her gift to the world with the unforgettable roles that she plays so beautifully.