Winona Ryder has found a resurgence in fame and popularity thanks to Stranger Things, the hit Netflix series she co-stars with Hollywood rising star Millie Bobby Brown. Those who grew up in the 80s-90s may already know Winona Ryder's height, but her younger fans are dying to know more about the actress. 
According to multiple sources (including the actress herself), Winona Ryder stands between 5'3" to 5'4." The vagueness in her height measurement is due to her standing posture – the actress is known to hunch quite a bit while upright.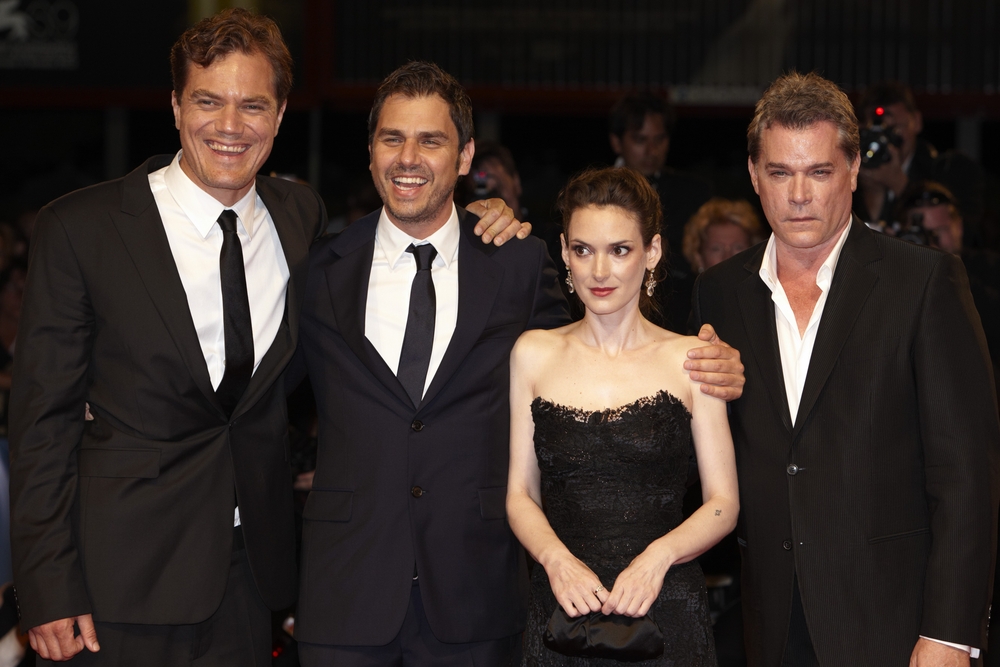 Of all the sources that have weighed in on the Reality Bites actress' height, Celeb Heights reports Winona to actually be shorter at 5ft 2 ½ (158.8 cm) tall. Scroll down for more Winona Ryder facts and figures.
How old is Winona Ryder?
Born on 29 October 1971 in her namesake Minnesota hometown, Winona Ryder's age in 2022 would be 51. She started acting professionally in her teenage years in the 1980s.
Winona's star rose in the 1990s as a talented movie actress and somewhat of a cultural icon representing "grunge," which was a huge trend of that decade. She, along with the likes of Kurt Cobain, Johnny Depp, Ethan Hawke, and Gwen Stefani, embodied the grunge aesthetic: moody colors, flannel, baggy pants, and un-styled hair.
Need a visual? We highly recommend watching one of her career-defining movies, Reality Bites, with fellow 90s icons Ethan Hawke and Ben Stiller who also directed the film.
Is Winona Ryder married?
Winona Ryder was never married, but she has been in a few long-term relationships over the last decades. She is currently in a relationship with fashion entrepreneur Scott Hahn, whom she started dating in 2011. She's had a pretty colorful dating history with some recognizable names in the entertainment industry.
Winona Ryder and Johnny Depp were a couple for four years. They met at the premiere of Great Balls of Fire! in 1989 and fell in love almost instantly after. The two rising stars played on-screen lovers in 1990's Edward Scissorhands while they were together in real life.
Ryder is childless by choice. She has publicly shared that she's content with doting on her brother's children instead of having her own. Winona Ryder has become increasingly reserved when it comes to details of her private life, so there is no information on where the actress lives currently. But over the years, she has bought and sold properties in New York and California.
Are there other movies with Winona Ryder as the lead star?
There are several movies that Winona Ryder starred in since 1986 when she played Rina in Lucas. For anyone planning on a Winona Ryder movie night, here are a few recommended titles of her best-known work:
Girl, Interrupted (1999)
In this adaptation of the book by Susanna Kaysen, Winona plays the lead character who spends 18 months in a mental institution in the 1960s. Angelina Jolie and the late Brittany Murphy were part of the cast as well, playing patients in the same hospital.
Heathers (1988)
Then-teenager Winona plays Veronica in this dark comedy set in an American high school. Way before Clueless, Jawbreaker, and Mean Girls, there was Heathers first. The movie also stars famous 90s actors Christian Slater (Interview With The Vampire) and Shannen Doherty (Beverly Hills 90210).
Little Women (1994)
Winona Ryder plays Jo March in this 1994 adaptation of the book by Louisa May Alcott. Christian Bale plays Laurie, Jo's best friend. In the film's 2019 remake, Winona's and Christian's characters are played by Saoirse Ronan and Timothée Chalamet.