Zac Efron, formally Zachary David Alexander Efron, is an American actor, whose fame and popularity rose in the late 2000s from his role in the "High School Musical" trilogy as Troy Bolton. The movies were extremely successful, causing Zac Efron's film career to grow for many years afterward. He starred in movies such as, "Hairspray", "17 Again", "Neighbors", "Baywatch" and "The Greatest Showman".
Zac Efron is active on social media platforms Twitter and Instagram, but he does not have an official TikTok account. Despite him not having his own TikTok account, there are plenty of fan accounts circling the popular short video sharing app.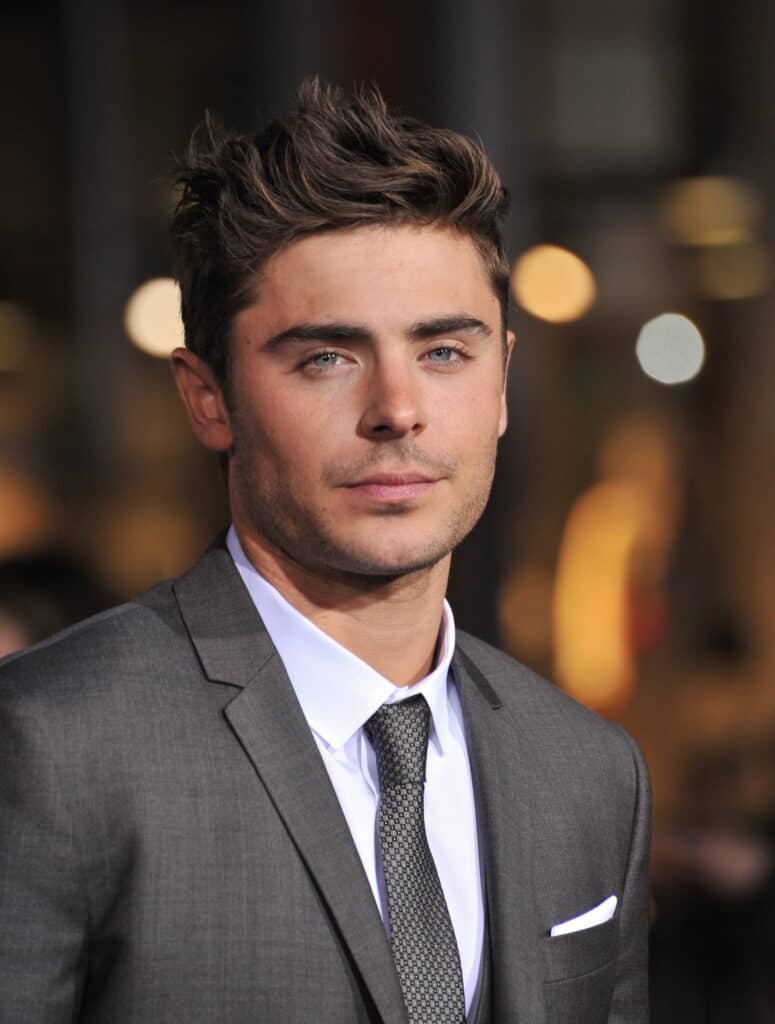 It's hard to believe that the teenage Troy Bolton heartthrob is now in his early 30s. Although it does not seem as though the star is completely settled down just yet, the young Zac Efron that we know and love, does seem to be moving along in his adult life.
Zac Efron and His "High School Musical" Rise to Fame
Zac Efron stole a lot of girls' hearts back in the late 2000s, with his famous role of Troy Bolton in the "High School Musical" trilogy. The Hollywood A-lister has since then starred in a number of movies catapulting him into further success in the entertainment industry.
Zac was born in San Luis Obispo, California, and raised in Arroyo Grande, California. In grade school, his piano teacher recognized his singing talent and encouraged the young boy to pursue roles at the Pacific Conservatory of the Performing Arts.
The young boy was reluctant to deep dive into singing and acting, although he ultimately auditioned anyways and was later cast for a small role in "Gypsy". Because of this role, he discovered his love for acting and continued to audition for other parts.
Before he knew it, Zac Efron earned a contract with a talent agent and was making frequent trips to Los Angeles from his small town.
In his early career, Efron made regular appearances on television shows such as "Firefly", "ER", "Triple Play" and "Summerland". He later got the leading role for his first debut film appearance for "The Derby Stallion".
In 2005, Zac was cast for a low-budget film on Disney Channel called "High School Musical". It was not intended to be a huge Disney production, although when the film was released in 2006, it became incredibly popular amongst the Disney audience.
The movie produced a massive loyal fan base, rating through the roof, and became one of the most successful mad-for-television movies.
Of course, with such a successful movie, Zac was presented with a number of acting roles and record deals, but he ultimately decided to decline and graduate from high school.
Zac Efron continued to star in two more "High School Musical" films, along with a remake of John Waters' "Hairspray" and was featured on the Rolling Stone cover as "The New American Heartthrob".
He continued to win over directors and producers, being cast as lead characters in more popular films such as, "Charlie St. Cloud", "17 Again", "Neighbors", "Dirty Grandpa" and "Mike and Dave Need Wedding Dates". His fans were loyal and continued to push his movies to new heights on box office charts.
Zac Efron's film career does not seem to be coming to an end anytime soon, with new projects coming out quite frequently. He has a talent for acting in all genres, ranging from thrillers, comedies, and even in his own reality show on Netflix called, "Down to Earth with Zac Efron".
Zac Efron on Social Media
Fans of Zac Efron seem to love the actor on social media. They've seen it all; the dad bod, the "Baywatch" bod, videos of the star's life, relationships, friendships, opinions, and awards shows.
Zac Efron has over 620 posts on Instagram with a whopping 44.8 million followers fanbase. His official Twitter account has over 15.5 followers and although he does not tweet as often as he used to, Zac Efron remembers to post little promotion tweets for his upcoming projects every so often.
Zac Efron does not have a TikTok account, although there are tons of fan accounts and short videos of him circling around. Back when the video-sharing app Vine was popular, Efron would dabble in posting a few short clips of him with friends and other actors.
The star has since then only stuck to social media platforms Twitter and Instagram. He doesn't seem to love posting too much, averaging about one post per month on Instagram, but he does let his fans know some projects he's been working on.