Millennials all over the world swooned over this hottie's appearance in the hit Disney movie, High School Musical. Zac Efron as Troy Bolton may have catapulted him to worldwide recognition but many are still interested to know more about this once-teen heartthrob turned successful actor, particularly his actual height.
Many perceive Zac Efron as having above-average to tall height. But in reality, he stands 5 feet and 8 inches (1.73 m or 173 cm) tall.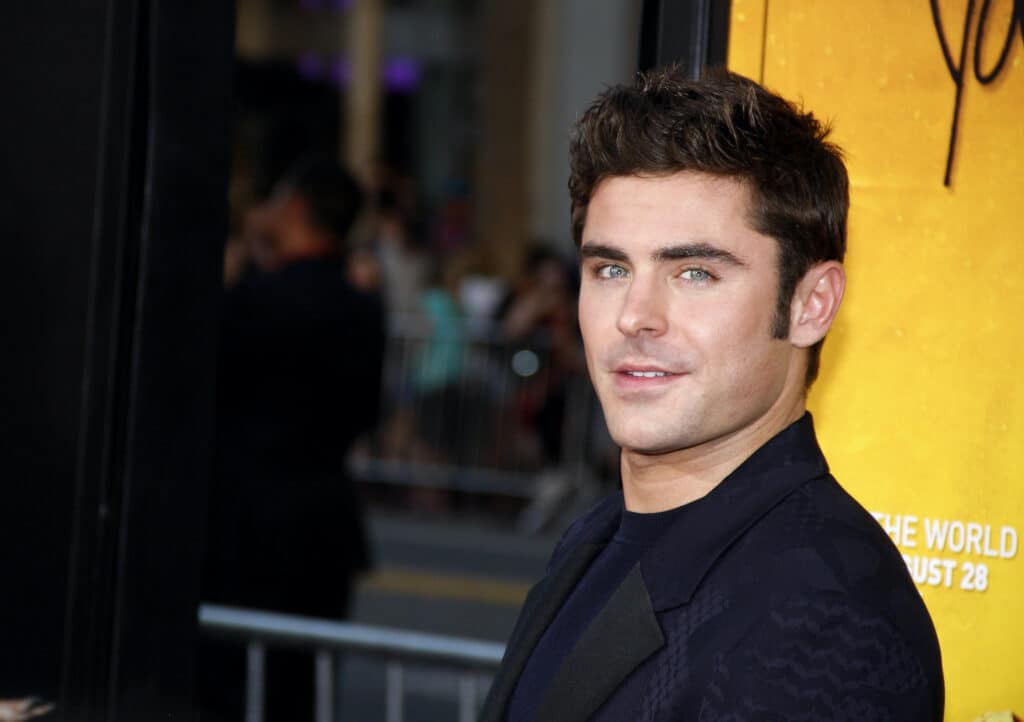 Scroll down for more info on The Greatest Showman actor plus his styling secrets to look taller.
Does Zac Efron wear lifts?
Standing an inch shorter than the average American height for men, Zac seems to look taller with the help of fashion styling tricks and wearing shoe lifts. Height insoles are the greatest invention for the vertically challenged for they provide as much as 3 inches of lift without being detected.
Zac Efron has upped his style ante by using time-tested tricks to make him appear taller despite his height disadvantage. He also employs the help of costume designers and wardrobe stylists to give him the rise that he needs on-screen.
For red carpet events, he sticks with monochromatic fashion to help elongate his appearance as too much contrast does the opposite effect. He also loves heeled boots and loafers to add some inches. Another Hollywood actor who uses this styling trick is Tom Holland.
How old is Zac Efron?
Before exploring his 20-year career, let's go back to basics and find out where Zac came from before making it big in Hollywood.
Just like a typical teen growing up in LA, Zac had a pretty stable childhood. His father, David Efron, worked as an electrical engineer at the Diablo Power Plant. His mother, Starla Baskett, is an administrative assistant at Diablo Canon.
Though born in San Luis Obispo County, California on October 18, 1987, the High School Musical co-lead together with his family moved to Arroyo Grande, California when he was young. There he attended Arroyo Grande High School from 9th through 12th grade. He describes himself as a class clown and his grades were quite good as well.
Zac was 19 years old when he did the first High School Musical movie. He turned 35 in 2022.
Does Zac Efron sing?
Acting and singing have always been close to Zac's heart even as a teenager. He performed in numerous stage performances like The Boy Who Wouldn't Grow Up, The Music Man, Peter Pan, Gypsy, and Little Shop of Horrors. His theater success gave him enough experience to try it out in Hollywood. He found an agent and eventually signed with Creative Artists Agency.
Zac appeared in different TV series, first as temporary characters, then later on promoted to the main cast for the Warner Bros. series, Summerland.
How did Zac Efron become famous?
In 2006, he was cast as a teen basketball star who loved to sing and dance in the persona of Troy Bolton in the hugely successful Disney series, High School Musical. He was paired with co-lead Vanessa Hudgens, whom he also dated for four years until 2010. The two called it quits but assures the fans that they are still friends.
His role as Troy opened so many doors to stardom via movies like Hairspray, 17 Again, High School Musical 2, and High School Musical 3: Senior Year. He was a fan favorite in many awards shows like the Nickelodeon Kids' Choice Awards, Critics' Choice Movie Awards, Hollywood Film Awards, and MTV Movie Awards.
Zac's acting range is also commendable because he challenges himself with different genres like comedy in Neighbors, Neighbors 2: Sorority Rising, and the star-studded remake of Baywatch with Dwayne "The Rock" Johnson. He also swoons us with his leading man charm in dramas like Charlie St. Cloud, The Lucky One, and the widely acclaimed drama musical, The Greatest Showman, where he starred opposite Zendaya and Hugh Jackman.
In 2019, Zac Efron stunned fans with his performance in the movie Extremely Wicked, Shockingly Evil and Vile, which was based on the life of the American serial killer, Ted Bundy. Adam Chitwood of Collider writes, "Efron is pretty pitch-perfect here, delivering the best performance of his career thus far."