Clint Eastwood is an American actor, director, producer, and composer. He's long been an icon of masculinity and has graced our screens in one way or another for decades, but has all of his hard work resulted in him taking home an Oscar?
Between the years 1992 and 2014, Clint Eastwood has won a whopping four Oscars and the Irving G. Thalberg Memorial Award. All of these Academy Awards are for his work as a director and not as an actor, despite him starring in several of these award-winning films.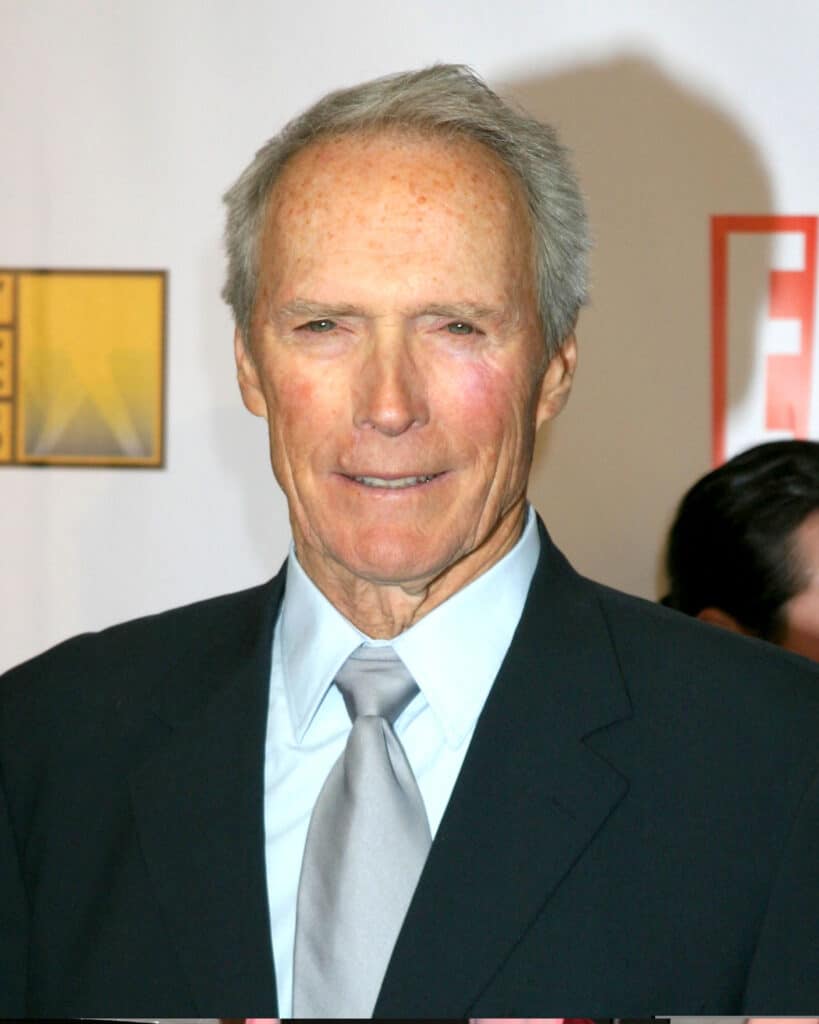 Clint is a living legend and is one of only two people to have twice been nominated for 'Best Actor' and 'Best Director' in the same film. Let's take a close look at Clint Eastwood's Oscars, his complicated relationship with the Academy Awards, and what the rest of his trophy cabinet looks like.
Clint Eastwood's Academy Awards
Despite believing he would never win an Oscar, for three reasons that will be explained soon, Clint has won himself six Oscars.
He won his first Oscar in 1993, for the film 'Unforgiven' he directed and produced the year before. He took home two Oscars on the night, one for 'Best Picture' and the other for 'Best Director', but didn't win the 'Best Actor' award that he was nominated for.
Just two years later, at the 1995 Academy Awards, Clint was the recipient of the prestigious Irving G. Thalberg Memorial Award. This award is not an Oscar statuette, but a bust of Metro-Goldwyn-Mayer's legendary producer Thalberg, and has only been awarded 39 times since 1937.
Thanks to the Irving G. Thalberg Memorial Award, Clint joins the likes of Walt Disney, Alfred Hitchcock, Steven Spielberg, and George Lucas.
In 2004, Clint's iconic film 'Million Dollar Baby' cleaned up at the 2005 Academy Awards. It was nominated for seven Oscars and won four of them.
That night Clint went home with two Oscars in hand once more, again for 'Best Picture' and 'Best Achievement in Directing'. The actors he coached, Hillary Swank and Morgan Freeman, each won an Oscar for their performances in the film.
Clint Eastwood's Relationship With The Oscars
Before bagging his first Oscar, Clint did not hold the award ceremony or its organization in high regard — not even one bit!
In the early 1970s, Clint declared, "I will never win an Oscar and do you know why? First of all, because I'm not Jewish. Secondly, because I make too much money for those old farts in the Academy. Thirdly, and most importantly, because I don't give a f**k."
Upon receiving his first Best Director Oscar for his film 'Unforgiven' in 1993, Clint started his acceptance speech with "Yeah, this is pretty good. This is alright." Later that same night, the film received the Oscar for 'Best Picture'
Clint has not only won four Oscars but he was also nominated for a further seven. But does he clean up at other award shows too?
What Other Awards Has Clint Eastwood Won?
Throughout his incredible career, Clint has been nominated for 174 awards. These awards range from 'Best Achievement in Directing' to 'Excellence in Film' and cover pretty much everything in between.
On top of the Academy Awards, Clint has been nominated for awards by the British Film Academy, the Golden Globe Awards, the Grammy Awards, the Primetime Emmy Awards, the BAFTA Awards, the Directors Guild of America Awards, the Blue Ribbon Awards, and more.
Clint won the 2007 AARP award for 'Best Director' for his directing of 'Flags of Our Fathers' and 'Letters from Iwo Jima', the 'Life Achievement Award' of the American Film Institute, the 'Special Marquee' at the American Movie Awards, and many more.
Notably, the living legend has also received France's medal of Comandeur de L'Orde des Arts et des Lettres as well as the Légion d'honneur, which is the highest civilian distinction in France.
Clint is also the proud holder of honorary degrees from the University of the Pacific, the University of Southern California, Berklee College of Music, and the American Film Institution.
Imprints of Clint's hands and feet can be found at Grauman's Chinese Theatre, but his signature won't be found on the 'Hollywood Walk of Fame' he has reportedly declined the offer on several occasions.