Curtis "50 Cent" Jackson is one of the largest names in the rap industry and an artist who has sold millions of records worldwide. He has a brash personality and in-your-face attitude that has made him a memorable artist for many.
50 Cent has said he got his rap name from infamous Brooklyn gangster, Kelvin "50 Cent" Martin "because it was everything I want it to say.  I'm the same kind of person 50 Cent was. I provide for myself by any means."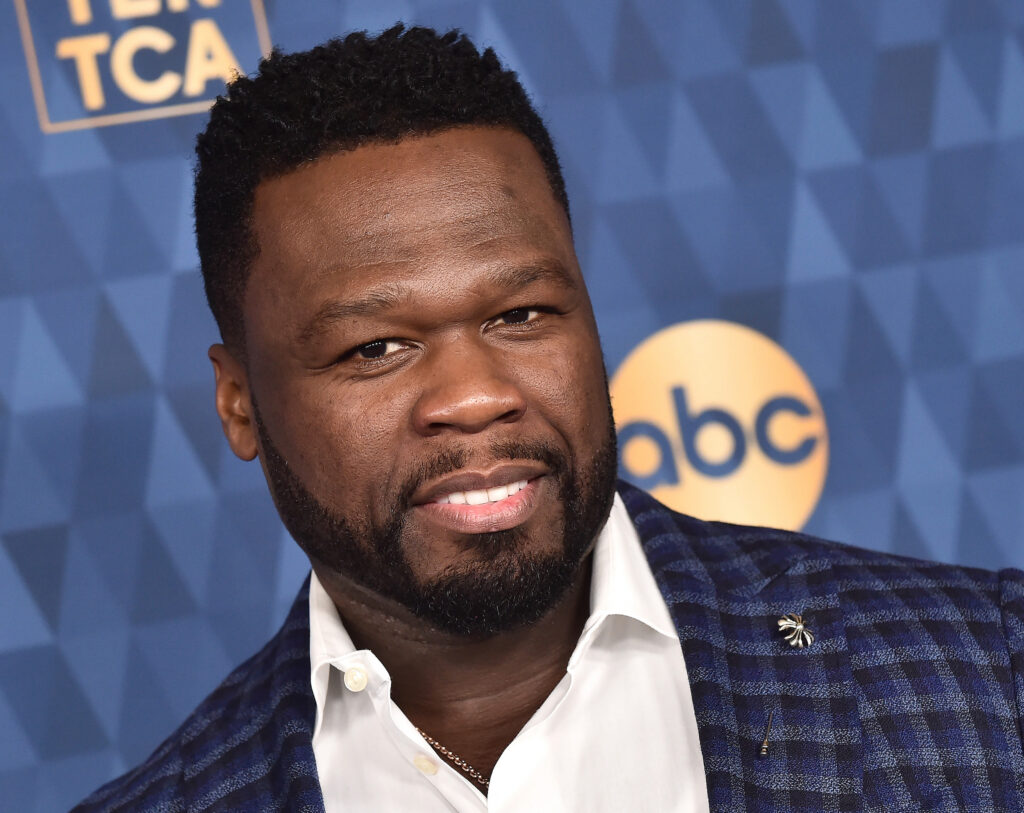 Since his introduction in the early 2000s, 50 Cent has sold over 30 million albums worldwide.
Early Life in Queens
Curtis Jackson was born on July 6, 1975 and raised in the South Jamaica neighborhood of Queens, New York. He was raised by his mother Sabrina, who was a drug dealer.
Sabrina passed away in a fire when Curtis was just 8 years old and he then lived with his grandmother.
Curtis spent his time as a youth boxing at a local gym but it wasn't long before he began selling drugs like his mother did. Curtis was only 12 when he started dealing drugs while his grandparents thought he was in an after-school program.
Jackson was arrested in the tenth grade when he brought a gun to school and it was found by the school's metal detectors.
Drug Dealing
Jackson's life of crime continued through school and even after he left school. He was soon selling narcotics full time.
On June 29, 1994, Curtis was arrested for allegedly selling cocaine to an undercover cop. Only three weeks later, Jackson was arrested again when police searched his home and found heroin, crack cocaine and a pistol. 
Jackson was sentenced to three to nine years in prison but only served 6 months at a bootcamp. He also received his GED at that time.
Curtis was very interested and involved in hip-hop and took on the name 50 Cent and began making a name for himself in the rap community in Queens.
Rap Career
50 Cent was fully invested in rapping after he got out of prison in the mid-to-late 1990s. He struck up a relationship with Jam Master Jay of Run-DMC, who taught him a lot he needed to know about writing and music.
In 1999, 50 Cent worked with producing team Trackmasters and was signed to Columbia Records. Under their guidance, he wrote 36 songs in just two weeks and created his 2000 album Power of the Dollar.
50 Cent was getting noticed by other rappers, especially after he created a popular track called "How to Rob" which name-checked many big acts at the time. Unfortunately, around this time he was seriously injured.
On May 24, 2000, 50 was shot by a gunman outside his grandmother's home in Queens. He was sitting in the backseat of a friend's car when an armed man approached and fired nine shots at close range into the rapper.
50 was shot in the arm, hip, both legs, hand, chest and left cheek. The injury to his tongue left a slightly slurred speech after recovery.
50 spent 13 days in the hospital. The alleged shooter was killed three weeks later.
As he recovered from the shooting, 50 Cent worked on his latest mixtape, which was titled Guess Who's Back? The mixtape caught the attention of Eminem, who invited 50 to fly to LA and introduced him to Dr. Dre.
50 Cent was immediately signed by Dre and Eminem and began working on his first studio album, Get Rich or Die Tryin' was released in February 2003 and was a major smash and featured the hit single "In da Club".
After the runaway success of Get Rich or Die Tryin', 50 Cent was given his own label by Interscope titled G-Unit Records. He began to bring in his own roster of artists, many of them finding success on their own as well.
Current Career
50 Cent's career has stayed successful since his debut and he has released multiple platinum, top-selling records.
He has also ventured into acting and writing, publishing a memoir that sold thousands of copies.
His G-Unit Records has found mainstream success with multiple artists and his publishing imprint, G-Unit Books, was started on January 4, 2007.
50 Cent has also started business partnerships with companies such as Glaceau and Right Guard. The rapper has also created two film production companies, G-Unit Films and Cheetah Vision.
In 2002, 50 Cent trademarked the term "50 Cent" for live performances, sound recordings and clothing.