Curtis Jackson, known across the world as 50 Cent, is a New York-born rapper that took the rap world by storm during the 2000s. Since then, he has branched out into multiple different industries, building his brand, but what was his first song that started it all?
50 Cent's first song and single was "How to Rob", which would later come to be featured on an unreleased album titled Power of the Dollar. Though he had a few appearances on songs prior to this, this was his first official release.
Although the song "How to Rob" and it's associated album Power of the Dollar wouldn't reach the mainstream like his future studio release Get Rich or Die Tryin', it was the first of numerous singles that the rapper released before his explosion in popularity.
The Origins of "How to Rob"
The "How to Rob" track that 50 Cent wrote was written at a time in his career when he had little to no exposure in the rap scene. This was the first one that would start to gain him some notoriety, both for the quality of his work and for the risky topic that the song addressed.
According to 50 Cent, the song was written on a car journey, on the way to the studio. An unusual place to be bitten by the bug of inspiration, but clearly it worked well for him as it would set alight a fire under the rap world.
In the track, 50 Cent describes somewhat comedically what he intended to do to gain wealth. That plan was to rob a selection of industry heavy-hitters, such as Jay-Z for example, in a song that would drum up some serious interest and controversy simultaneously.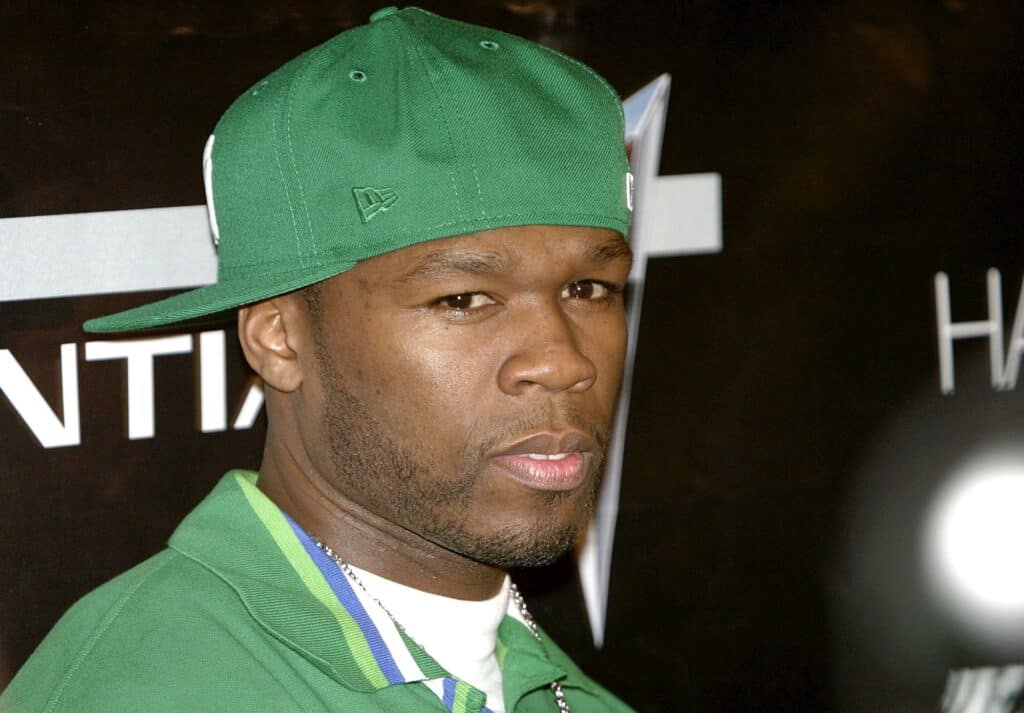 It was, of course, tongue-in-cheek, made all the more apparent by the guest feature The Madd Rapper made with a line that directly stated, "This ain't serious". Still, however, the song managed to generate quite a few responses from some of the targets that were jokingly outlined in the lyrics.
Some must have taken the joke better than others however since one of the targets of the song was the same people that produced the track, the Trackmasters.
Aside from the heat generated from the song's controversy, it also managed to snag itself a spot on the movie In Too Deep, a 90s crime thriller that also starred rapper LL Cool J and featured a multitude of established names in the game rap industry on its soundtrack.
Before his Controversial Single
Although "How to Rob" was his first proper release, 50 Cent had already managed to get a spot on another track of note. That track was on the third album, Shut 'Em Down, released by Onyx, a hip hop group that was already well established at the time.
The song that 50 Cent guest featured on, "React", was also the third single from the album. Not only was it a huge album for 50 Cent who would have no studio releases at the time, but it even charted well.
Although the relationship would eventually sour, 50 Cent must have gained a significant amount of knowledge from the experience. Not just for his rapping, either, as the future star apparently had to learn to ice-skate for the music video.
Much of his ability to get his foot in the door with future opportunities stemmed from his interaction and learning he did with Jam Master Jay of Run-DMC fame. It was with Jay that 50 Cent learned many of the fundamentals of the rap game.
Fundamentals such as understanding how bars work, how to write both hooks and choruses, and how to build a song into a record, all attributed to Jay. Before this, he had been making his music on his friend's turntables.
Future Success
Although he did have an unreleased album that he had done a lot of the work for, and a few released singles after "How to Rob", 50 Cent looked to have one of the most explosive breakouts.
Not his very first song, but his very first album Get Rich or Die Tryin', exploded onto the scene, garnering itself some seriously heavy mainstream success, hitting the number 1 spot in multiple charts.
With a burst of success like that, he might have made his own list on "How to Rob"!