Dana Elaine Owens, or Queen Latifah as the world knows her, is an American actress, producer, rapper, singer, and songwriter. She's known for being an incredibly private person, but there's one thing she's always quick to discuss: her scar.
Queen Latifah got a small but noticeable scar on her forehead at the age of three when she hit her head on the bathroom door after tripping over a phone cord. Despite having the means to have the scar removed, Queen Latifah has chosen not to as she believes it is part of who she is.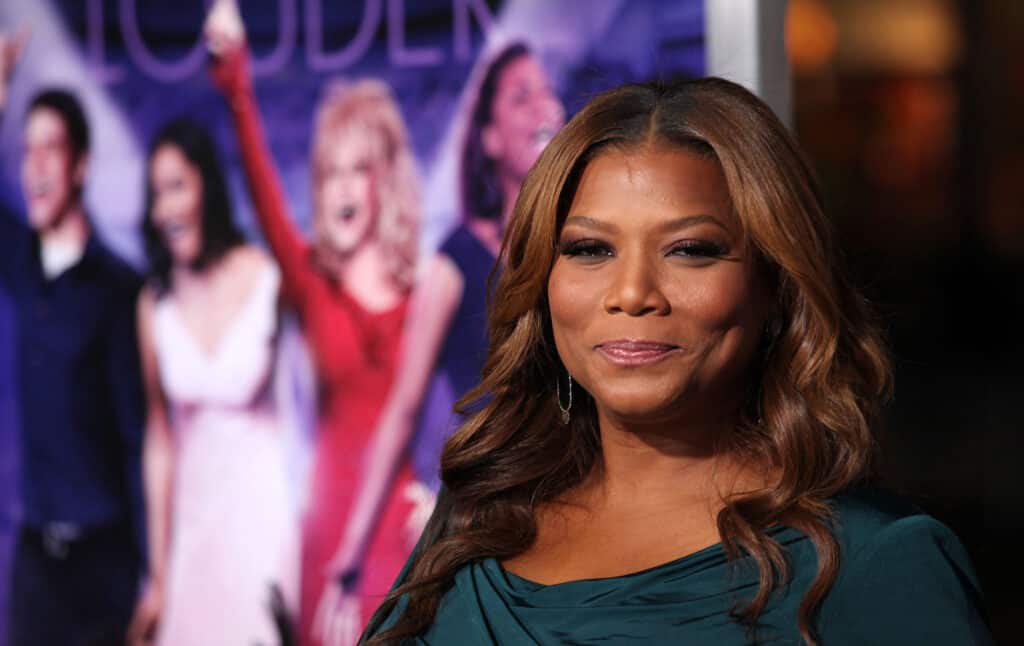 Some celebrities have a signature scent, but Queen Latifah has a signature scar. If you're looking to find out more information on how Queen Latifah got her scar, what she thinks of the permanent mark, and which other celebrities wear their scars as proudly as she does, you'll love this article.
How Queen Latifah Got Her Scar
Queen Latifah is known for being tight-lipped about her personal life, but one thing she's never been shy to discuss is the 2-inch scar that features on the center of her forehead.
The star grew up in the Newark area of New Jersey, and it was here in her childhood home that she would get her now-famous scar.
She and her brother were playing a game of tag and the three-year-old tripped over a phone cord and landed face-first on the bathroom door.
The accident left the young child with a 2-inch scar. Years later when speaking to the Chicago Tribune, Queen Latifah pointed at her scar when describing how she had a "strong sense of self at a young age."
What Does Queen Latifah Think Of Her Scar?
With a net worth of USD $70 million, it's safe to say that Queen Latifah has the means to remove her scar should she want to. But that's the thing, she doesn't want to have the blemish removed — far from it!
Queen Latifah told Glamour that she asked Vanity Fair not to airbrush her scar, saying, "It's part of who I am, so I'd like it to be accepted as part of who I am."
The star continued, "There are a lot of people reading those magazines not unlike myself, who have some sort of scar too. I don't think we should try to make everything look perfect."
In addition, when she was working with Covergirl Cosmetics, she said that while she enjoys makeup she'd never use it to cover her scar, saying "I'd never cover it up. It gives my face character."
Other Celebrities That Have Scars
Queen Latifah is not the only celebrity that has a noticeable scar, though she is one of the few that has a scar on her face. She joins Tina Fey, Harrison Ford, and Carrie Underwood in the facial scar club.
Tina Fey has a large scar that runs across the entire left side of her jaw. She got the scar at the age of five when she was the victim of a seemingly random slashing from a stranger.
Carrie Underwood has a scar on her upper lip that she got after a dog-walking accident. Harrison Ford was in a car accident in 1964 which resulted in his face hitting the steering wheel and leaving a scar on his chin as evidence.
Though these next celebrities might not have scars on their faces that they can't hide, they're very proud of their scars and chose to share images of them with the public.
Selena Gomez has a scar on her stomach that serves as a reminder of her 2017 kidney transplant. Princess Eugenie has a large scar that runs down her back that she got from the scoliosis surgery she received as a child.
Catherine Zeta-Jone had a life-saving tracheostomy when she was just a baby and was left with a large scar at the base of her throat. Much like Queen Latifah, she refuses to cover up her scar and told Newser, "I don't want to hide it. I wouldn't be here today if I didn't have this scar."