The place that you most likely know Queen Latifah from is her singing career, pioneering the jazz-rap genre and collecting all kinds of accolades in the process of paving the way. Perhaps what you didn't know was how exactly she got the name "Queen Latifah."
Queen Latifah got her stage name in part from her mother referring to women as being 'queens', and in part due to feeling a connection with the Arabic meaning of the name 'Latifah.' Ever since she combined them, the name has stuck.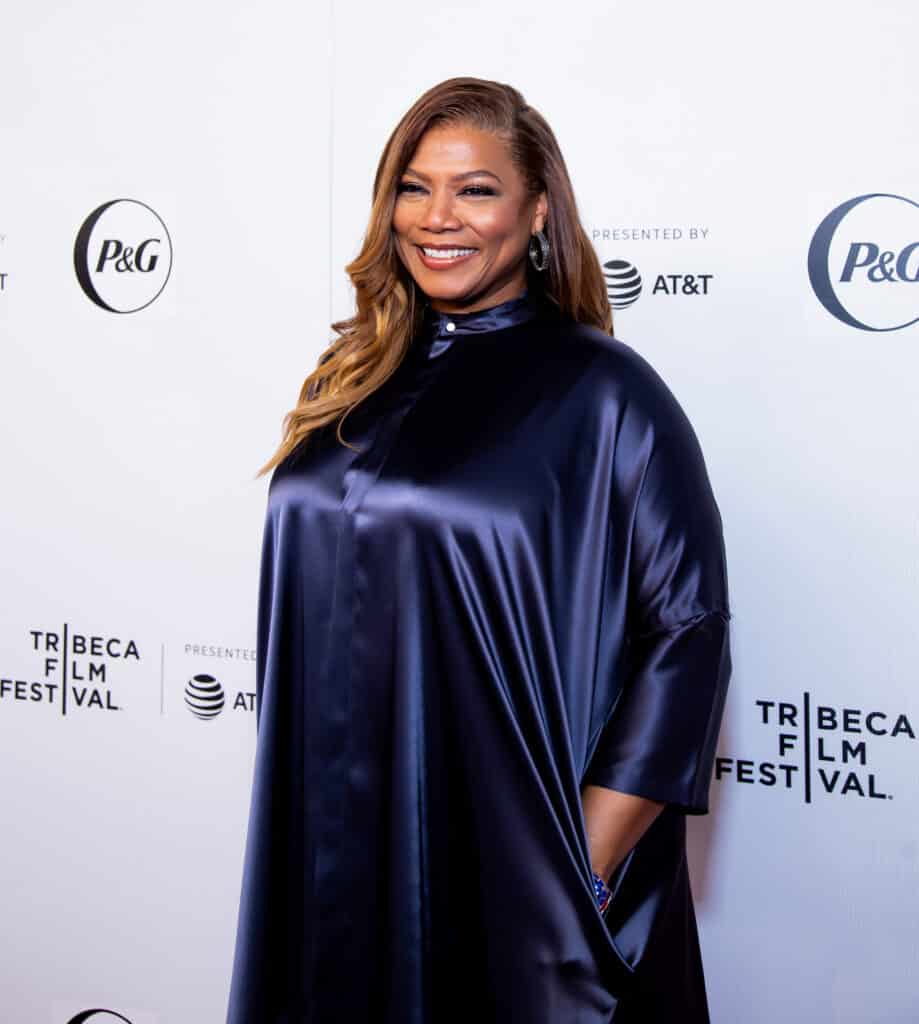 She's undergone various transformations over the years, both in her style and the usage of her talents to transfer from singing to acting. One thing that has remained a constant throughout her career changes and new looks, however, is the use of her stage name Queen Latifah.
Dana Elaine Owens
Before she assumed the Queen Latifah name, the jazzy rapper and singer was known by her birth name of Dana Elaine Owens. The New Jersey-born star might have been a long way off achieving her future fame, but she was already in the process of piecing together her eventual stage name.
Despite having some rough ups and downs that defined the early portion of her childhood and life, if we look at the name she chose for herself then Owens must have at least managed to preserve a solid sense of self-worth for herself.
The name that she was so drawn to, the one that we now associate with her even over her real name, was Latifah. It was a name that she had just happened to stumble across whilst reading through a book of Arabic names.
There's a lot that goes into a name, and the choice of one. A parent will sometimes agonize over the meaning, the implications, and the familial significance of the name that they bless their child with.
For Owens, who was now brandishing the first part of her future moniker, the spirit behind the name Latifah is what meant so much to her. Possessed by the name are the traits of being "kind and gentle", attributes that Owens felt were just as beautiful as the name.
The queen in Queen Latifah got added thanks to her mother. Her mother taught her that all women are "queens", that they should be valued and treated with the respect that they deserved.
Owens was so on board with the sentiment of the explanation her mother gave to the word that she adopted it for her stage name, joining the concept of respect together with a delicate and gentle nature. The end result was her becoming Queen Latifah.
Latifah's Mother and Philosophy
Although she joked that her mother refused to call her "Queen" Latifah, it's clear that the relationship they shared was a special one, and that her mother was a constant source of inspiration and stability during her life.
In various interviews with Latifah, we see the kind of mentality that her mother had, and how that would have spawned the concept of the "queen." The concept extended far beyond a surface level idea of honor or respect.
Latifah's mother taught her courage, discipline, and self-reliance. All those aspects helped mold her into the woman that she is today.
The Queen of Many Kingdoms
She's not only Queen Latifah, but she's also the queen of all jazz-rap, having not only picked up an Oscar nomination but was also the first-ever female hip hop artist to do so.
It's not just Oscar nominations either, the multi-talented Latifah has picked up awards and nominations in just about every imaginable sphere of popular entertainment. From receiving a star in the Hollywood Walk of Fame, then to a Grammy, to a Golden Globe, she's done just about everything that one can do as an entertainer.
The name has become so synonymous with her success that it almost transcends being called a stage name. The endless amounts of great work both musically and on-screen that she has put out under the name has turned it into a sort of brand.
Whether she's dishing out new albums and movies or dispensing justice as the Equalizer from the comfort of our homes, one thing that's for certain is that Queen Latifah is royalty in both the hip-hop and the entertainment industries.