When America's Got Talent judge, Simon Cowell, broke his back it was all over the news. How did it happen?
Simon Cowell broke his back on August 8, 2020, after he fell off of an electric bike that he was testing out in the courtyard of his Malibu, California home. He was with his family when the incident happened. The fall almost paralyzed him and caused fractures in three different spots in his back.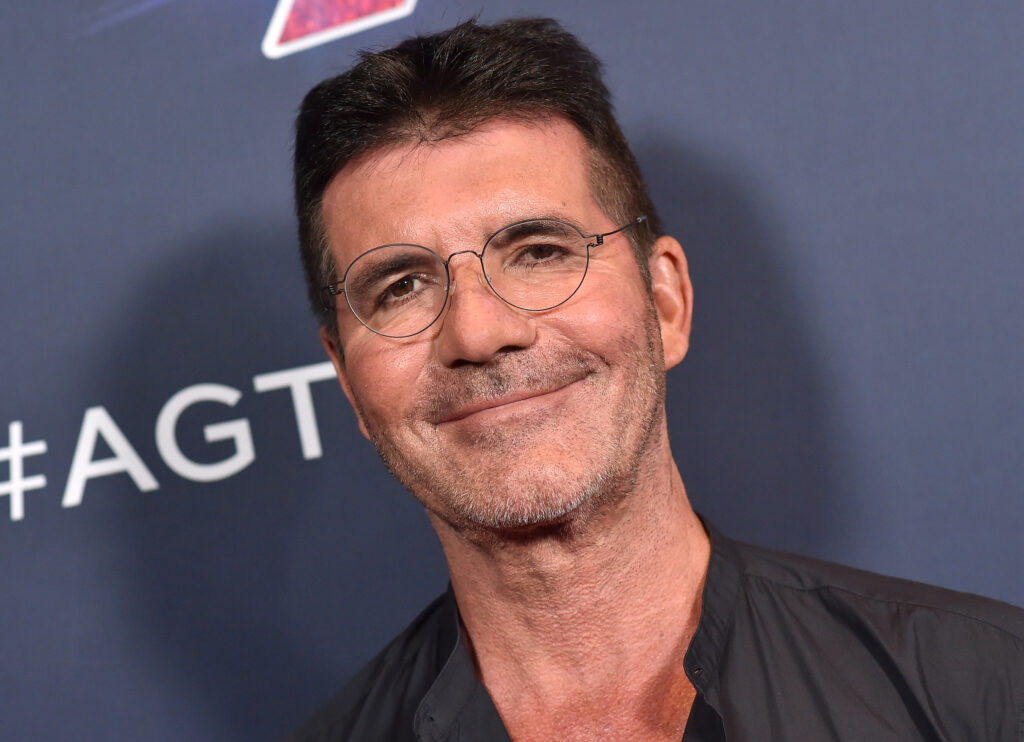 You can read more below about how Simon Cowell fell off of his bike, what happened next, and his road to recovering.
Simon Cowell's Backbreaking Incident
It was on August 8, 2020 that Simon Cowell, his partner Lauren Silverman, son Eric, and Silverman's son Adam were gathered in the courtyard of Cowell's Malibu home. He had just bought a brand new electric trail bike.
Cowell wanted to test the bike out at home and hadn't read the manual before hopping on the powerful machine. As The U.S. Sun reported, he hopped on the bike and gave it a little too much juice.
What happened next was Cowell tumbled off of the bike backwards. He landed directly on his back on the concrete ground.
He was in rough shape and his family knew that something had gone terribly wrong. X-rays at the hospistal showed Cowell had broken three vertabrae and he had missed injuring his spinal cord by only one centimeter.
If he had injured his spinal cord, it is possible that the blunt X-Factor judge could have been spending the rest of his life in a wheelchair. Fortunately, this was not the case.
Simon Cowell's Surgery
After the doctors examined his x-rays, it was determined that Simon needed surgery to realign his spine. That surgery took six hours to complete.
According to TODAY, the surgery involved procedures that included fusions and putting a metal rod in his back. This type of procedure often has complications arise and can take a long time to recover from.
Simon Cowell was unable to return to the UK in October 2020 to judge the final episode of Britain's Got Talent. He was even too unwell to send in a video message for the final.
Instead, he was on high dose painkillers only two months out of his surgery. There were complications that arose and it was even reported that he had a full time nurse at home.
However, he was able to start going for walks in his garden and was doing exercises in the pool to help his mobility. It was clear that Cowell's road to recovering was going to be a long one.
You can watch the below video from Access Hollywood of Simon Cowell celebrating his 61st birthday only a few months after the accident.
Cowell's Long Recovery
While some injuries including broken bones can have a recovery time as short as six weeks, back injuries are not one of them. Another factor in healing time is your age, the older you are the longer it takes.
Simon Cowell was 60-years-old when he broke his back. The back break didn't stop the former American Idol judge from using it as an opportunity to focus on his health.
This wasn't the first time either. Back in 2017 he fell down a flight of stairs and almost broke his neck.
That scare led him to changing his diet to vegan and focusing on working out more which led to this accident. But, it isn't a shock that another near-death incident led to him making drastic change.
He pushed himself headfirst into his physiotherapy and recovery. As mentioned above, it began with small walks in his garden and pool exercises.
Soon his recovery efforts evolved to walking over 10,000 steps a day, which is equivalent to five miles. Cowell even started using weights again and putting his efforts into more intense workouts.
Other than this, Simon Cowell also decided to focus even more on his outward appearance. In late October of 2020, he decided to have new more natural veneers put into his mouth.
After breaking your back, a trip to the dentist probably doesn't really seem that scary anymore. The pain of getting new veneers would be nothing compared to the pain of his accident.
While he has focused on really changing his outside look since breaking his back, there is one thing that he won't be able to fix. That would be the massive scar that now stretches down his spine; a forever reminder of what happened.