Simon Cowell, a television personality known for hosting The X Factor in both the UK and USA, may have caused fans some confusion over his primary place of residence. However, the answer might be more elusive given his substantial real estate portfolio.
Simon Cowell owns properties in Beverly Hills, Malibu, and London. However, Simon Cowell's primary place of residence would be his mansion in London, England.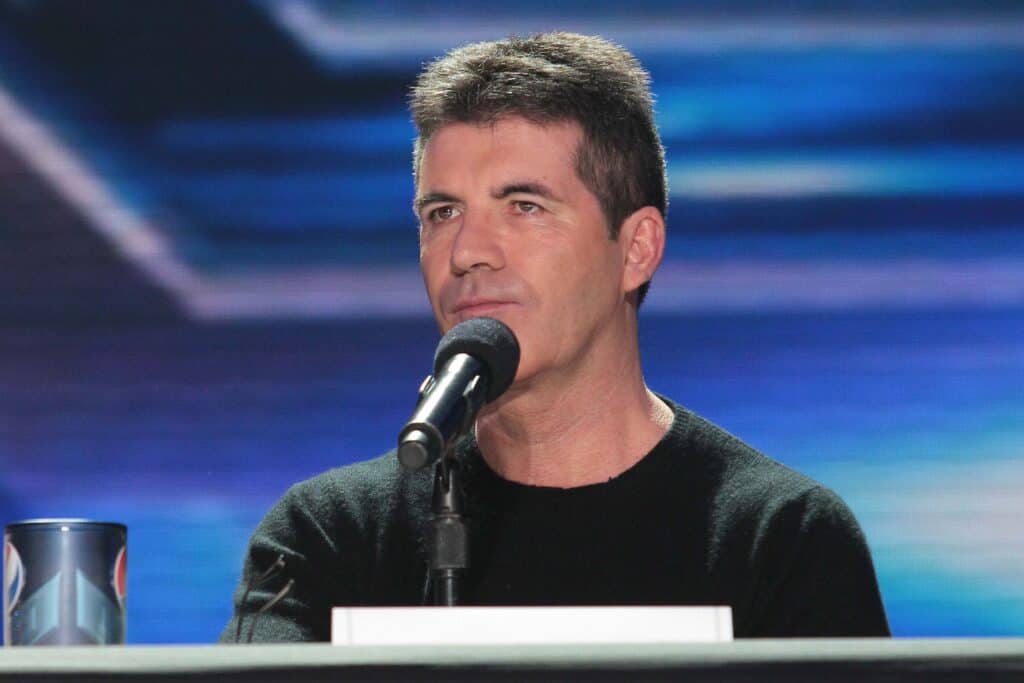 It makes sense that the host of both the USA and UK versions of The X Factor would own properties in both countries. If it wasn't clear by his multiple mansions, read on to learn even more about Simon Cowell's taste in real estate.
London, England Residence
In 2019, Hello! Magazine reported that Simon Cowell would be relocating to his residence in the Wimbledon area of London, England.
Although some speculated that the move was due to a desire to be closer to schools for Simon's son, a spokesperson for Simon Cowell said that "Simon and Lauren [Silverman] chose to move because they really like the area — there's been no decision made yet on schools."
Simon Cowell went all-in on the area, reportedly purchasing an elegant home for £15 million, or roughly USD $20.6 million. The family moved to the new six-bedroom home from the Holland Park neighborhood.
The move might have been an especially exciting move for the family, as their Holland Park home was the target of a burglary in 2015.
Beverly Hills, Los Angeles Residence and Sale
Closer Weekly reports that Simon Cowell's most expensive home was the extravagant $29 million mansion that he purchased in 2004. The Beverly Hills house is an impressive 9,335 square feet with six bedrooms and bathrooms, definitely enough room for guests.
Simon Cowell's house has more than just a lot of square footage; the home also features a garage that can store eight cars, a swimming pool, a home theatre, and a putting green. If that wasn't enough to enjoy, he also has a massage room, a tanning salon, and a home gym.
It all appears to be a dream home, and Simon Cowell agreed, saying, "This is the place that I feel most at home in L.A. I love it here," as quoted by Closer Weekly, continuing, "I feel at home … at peace."
With a solarium (yes, even a solarium) to enjoy in his Los Angeles home, it is no wonder that Simon Cowell likes the place so much.
However, that does not mean that his most expensive home is necessarily his primary place of residence. Indeed, although Simon Cowell appears to love his Los Angeles home when he's in the United States, it might not be where he spends the most time.
In fact, The Daily Mail reports that in 2020, Simon Cowell actually sold his Beverly Hills home for £18 million, or roughly USD $24.78 million.
Despite all the luxurious amenities, it appears the home just wasn't the right fit for Simon Cowell, who said he wanted to live "a simpler life" and "make new memories with his family." That being said, he did keep his beach house.
Malibu, Florida Residence
The final property in Simon Cowell's real estate portfolio is his beach house in Malibu, Florida. Simon Cowell stayed at the property for an extended period of time following his back injury in 2020.
Hello! Magazine reports that Simon Cowell originally purchased the house for $24 million way back in 2017.
The house sits on 1.7 acres of gorgeous ocean views, with six bedrooms and seven bathrooms to enjoy.
Although Simon Cowell rarely shares photos inside his home, he did share this snap on Instagram with his fans. However, outside the house is equally impressive, with a koi pond, a sauna, and a tennis court.
The Los Angeles Times reports that the home was built in 1988, with interior decoration features such as dark hardwood flooring, plaster walls, and high ceilings with lots of light. If anyone's ever chilly, there are also five fireplaces throughout the property.
It makes sense that Simon Cowell can afford these elegant properties when one considers his massive income, which Forbes estimates to be worth approximately $51 million.