Todd Chrisley is known as the extravagant star of American reality TV series 'Chrisley Knows Best'. His materialistic ways are well documented, but how did he make his money?
Though Todd Chrisley has added to his wealth through his TV show 'Chrisley Knows Best', he made his fortune in real estate in Georgia. Chrisley used to own a company called Chrisley Asset Management which flipped houses, and it was through this successful venture that Chrisley made his millions.
Read on to learn more about Todd Chrisley's wealth, TV show, and financial troubles.
Making His Millions
Todd Chrisley, and his wife Julie, flaunt their wealth on their family's reality TV show, but it's not always clear how Todd acquired his money in the first place.
It turns out that Todd Chrisley was a successful real estate "mogul" who made the majority of his fortune through the real estate business.
He founded his company, Chrisley Asset Management, in 2000 which, according to the company, was "dedicated to expediting the loss recovery liquidation of commercial and residential assets".
In practise, this meant buying houses that were foreclosed and selling them to make a nice profit.
Whilst operational, the company said that it "provides loan servicing and loss mitigation in addition to REO disposition services".
Although the family has since moved to Nashville, Tennessee, Todd Chrisley and his family used to live in Atlanta, Georgia and this is where he conducted his business.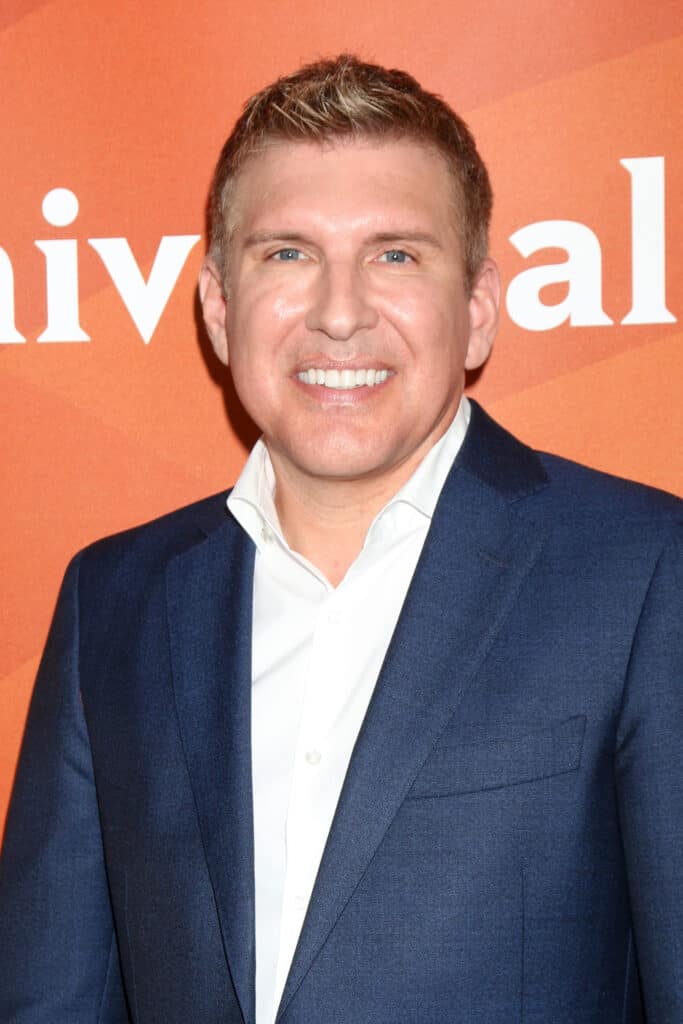 'Chrisley Knows Best'
Though already a wealthy entrepreneur, Todd Chrisley expanded his wealth with the birth of his reality TV series, which centers around his family's materialistic and religious lifestyle.
He was approached by production companies who thought the family would be perfect for television, and said in an interview, "I always knew there was some crazy, but they felt like it was a show".
The show was reportedly in hot demand from TV networks and was picked up by USA Network, who called the Chrisleys "a very close-knit family who are refreshingly honest and genuinely funny".
As of 2020, the show has run for 8 seasons and has made the family household names. Though it's unclear how much Todd makes from the show, the successful franchise is bound to put some money in his pockets.
Watch Todd Chrisley's best pranks from 'Chrisley Knows Best' in the YouTube video below.
Financial Difficulties
Whilst the life of the Chrisley family onscreen suggests that they are swimming in riches, according to Celebrity Net Worth that's far from the case.
In fact, the site estimates Todd Chrisley's net worth to be negative $5 million, which doesn't seem to fit with his supposedly extravagant lifestyle.
Behind this figure lies a series of financial blips which have been the focus of a lot of speculation.
According to People, Todd's difficulties began after a failed business investment, which put Todd into crippling debt of $49.4 million.
He filed for bankruptcy in 2012, declaring assets of $4.2 million and claiming to only have $55 in his checking account. Chrisley's lawyer insisted that Todd was "totally honest and forthright", but the case drew suspicions that the couple were hiding assets.
Though Todd continued with his show and things looked to be on the up, with plans for an expansion of his brand, he ran into problems again in 2019.
Though Todd and Julie have since been cleared of charges, they were arrested in August, 2019 for charges which included tax evasion and bank fraud.
At the time, the couple insisted their innocence and revealed that a disgruntled former employee had framed them for financial crimes. Todd said on Instagram, "not only do we know we've done nothing wrong, but we've got a ton of hard evidence and a bunch of corroborating witnesses that proves it".
They resolved the claims with a cash settlement and the charges were soon dropped.
Whilst the current state of his fortune is unclear, his success as a realtor is to thank for the lavish lifestyle Todd continues to indulge.