Shakira remains one of the world's biggest music stars, frequently displaying her amazing stamina on stage. How does she stay in shape?
Shakira has an intense exercise routine that she completes on six days of the week, with Sunday as a rest day. She also has a strict diet, emphasizing fresh food and with very small amounts of sugar and dairy.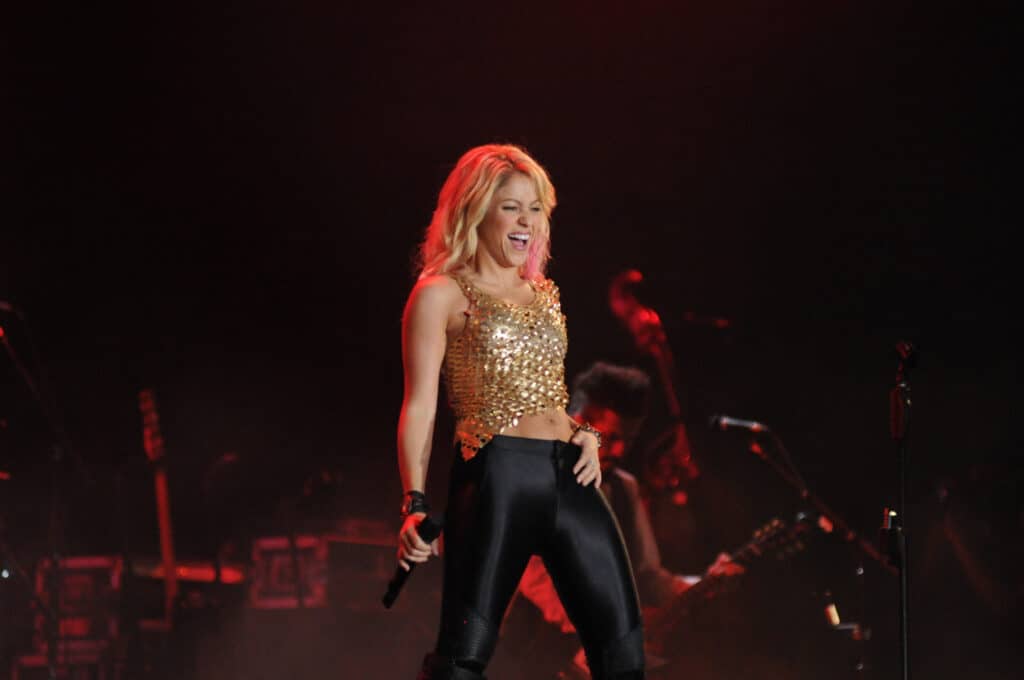 For more on Shakira's eating habits and exercise routine, read on.
Exercise
Shakira began working with renowned personal trainer Anna Kaiser many years ago and Kaiser has designed a workout routine specially tailored for the Colombian pop megastar. Shakira wears a heart rate monitor during her workouts, helping her stay in the cardio zone.
In addition to her musical skill, Shakira is considered one of the best dancers in music today. She begins her week with a Monday morning dance interval session, one of Kaiser's signature workouts.
This intense dance interval session lasts for 90 minutes and is focused on enhancing stamina through intense cardio. Kaiser keeps rest breaks to a minimum, getting the maximum results from each session.
Despite the intensity of the workout, especially as Shakira moves through her 40s, the singer likes adding a personal touch to the dance session. She has been known to add some of her signature flair with hip movements.
Dance is a staple of Shakira's exercise routine but it is far from the only component. On the other five days of the week that she trains (Shakira uses Sunday as a rest day, letting her spend more time with her family), Kaiser mixes up her workouts.
For example, when Shakira has a long dance rehearsal, Kaiser will often balance it out with a session of pure strength exercises. On days with even longer rehearsals, Shakira will do a short session to conserve her energy.
She also swims regularly, a low-impact exercise that is great for stamina and increasing physical strength and fitness.
Diet
Shakira eats a well-rounded diet with an emphasis on fresh foods. In the build-up to her Super Bowl performance alongside Jennifer Lopez, Shakira removed dairy and sugar from her diet entirely but she generally allows them in moderation as a treat.
For breakfast, Shakira usually eats eggs or avocado with a salad drizzled with olive oil. She follows this with a smoothie full of greens and berries, ensuring she has the energy needed for her exercise routine and busy lifestyle.
Lunch will usually include fish, accompanied by fresh vegetables or another salad. This salad has a large variety of vegetables to get as many different types of nutrition as possible.
Due to Shakira's busy schedule, she was finding it difficult to find the time to eat anything substantial in the afternoon. She and her trainer decided that soup would be a good solution, as it can be quickly warmed up, allowing her to have a quick snack between rehearsals or whatever else is occupying her.
This soup continues the fresh food theme in Shakira's diet, usually including artichoke or leek and eggplant, with carrot and ginger for some extra flavor.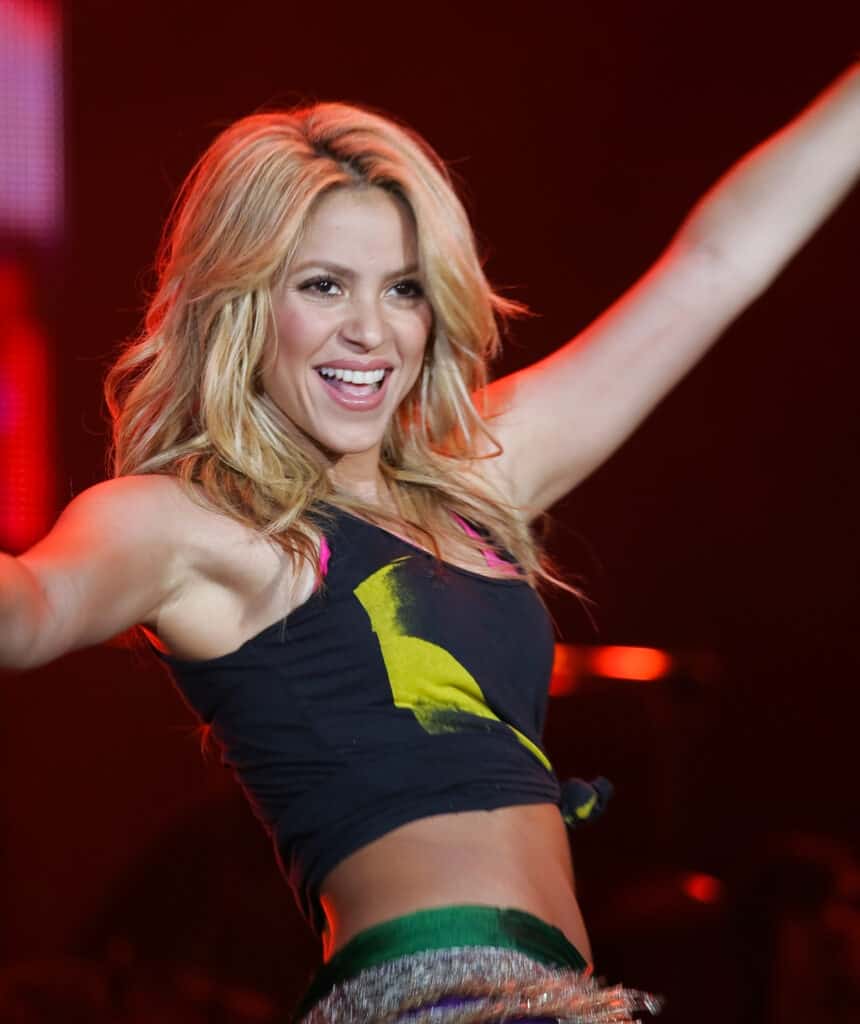 For dinner, Shakira will usually eat fish again, accompanied by vegetables. As a general rule, she usually eats a cold lunch and a warm dinner.
To keep Shakira's meals from becoming overly monotonous, she will sometimes allow herself to enjoy her favorite food: pork chops. She also likes chocolate but restricts herself to very dark chocolate, which has much low sugar content in contrast to other types.
Wellbeing
Despite Shakira's grueling workout routine, she also understands the importance of taking time to rest and recover. She will also leave her phone turned off in the morning, to ensure she isn't distracted before completing her morning routine.
By doing this, Shakira can wake up and remain in a calm and focused state, spending time with her family and doing her workouts before getting overwhelmed by her various projects.
Sunday is a day devoted entirely to relaxing and spending time with her family, including partner, FC Barcelona soccer legend Gerard Piqué and sons Milan and Sasha.
All of these factors combine to ensure that, while Shakira does whatever is necessary to stay fit and healthy, she also takes care of her mental wellbeing and enjoys her family time.
The results of Shakira's diet and exercise routine are clear to see, with she and Jennifer Lopez combining to perform an unforgettable Super Bowl halftime show in 2020.