For anyone curious about the personal stats of international pop star Shakira, here's the answer. Discover exactly how tall she is and learn more details about her interesting life.
Shakira's height is five feet two inches (157 cm or 1.57 m), a testament to her petite frame. In addition, she weighs around 108 pounds (49 kg).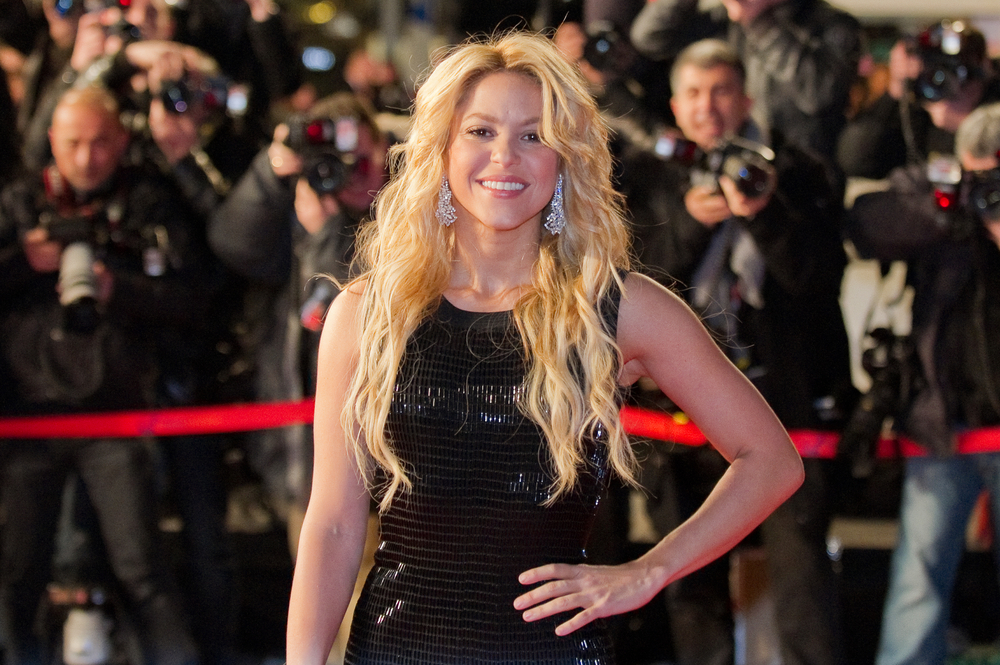 The Colombian-born singer, dancer, and songwriter has long captivated fans with her stage presence and infectious music. Read on to know more about the Waka Waka hitmaker.
Her Hips Don't Lie – For Real.
Shakira's other body measurements are closely related to her height and weight. She has a slim figure with an hourglass shape, standing at 5 feet and 2 inches tall with a waist size of 25 inches and a hip circumference of 35 inches. This gives her a bust-waist-hip ratio of 75-63-92, which is within the standard range for beauty in many countries. Shakira also wears dress sizes between 0-2 in US sizes.
Petite Frame, Huge Presence
Shakira is petite, and her weight reflects that. She weighs around 108 pounds (or 48 kilograms), a healthy number for her frame and height. This is mainly due to her attention to diet, where she focuses on a plant-based food regimen and Pilates training. But, although Shakira's diet is heavily plant-based, it's been revealed that she likes to treat herself to pork chops and patacones.
Additionally, she always makes sure to get the right amount of rest to ensure her body has enough energy to engage in rigorous physical activities without overworking it. Rightly so – Shakira's workout routine can be physically taxing as it consists of dancing, swimming, strength training, and Pilates.
Never Going Back To Black
Now, this may come as a surprise, but Shakira is not a natural blonde, and she's never denied it. In an interview with Cosmopolitan in 2021, she talked about her decision to go blonde permanently and why, and how she sometimes misses her dark natural hair color:
"I just wanted to see my hair a different way. I changed my hair many different ways throughout my career. I love dark hair. I sometimes miss my super-shiny black, dark hair. It never got to be the same because once you put bleach on your hair, it just never shines the same way."
Shakira's natural hair color being dark (near black) may be due to her mixed ethnicity–Lebanese from her father's side and Spanish, Colombian, and Italian from her mother's. Shakira's natural eye color, which is dark brown per Healthy Celeb, may be attributed to her Arab-European-Colombian ancestry. Oh, and in case you were wondering–Shakira is not African even though she sang the widely popular and catchy football anthem Waka Waka (This Time for Africa).
One Famous Polyglot
Given that international pop star Shakira is of mixed ethnicity, the next logical question to ask is about languages. Shakira is actually fluent in 5 different languages, namely English, Spanish, Arabic, Portuguese, and Italian.
A few other celebrity polyglots joining Shakira include Natalie Portman (English, Hebrew, French, Japanese, German, Arabic), Tom Hiddleston (Italian, Spanish, French, Greek, Russian, Latin, German, Korean, Mandarin), Salma Hayek (English, Arabic, Portuguese), and Audrey Hepburn (English, French, Italian, German, Dutch, Spanish).
Ageless
Anyone who doesn't know Shakira's date of birth can correctly guess her actual age just by looking at her. Born on the 2nd of February 1977, Shakira turned 45 years old in 2022. Her zodiac sign is Aquarius.
Shakira has been part of the music industry for a long time, long enough that she can be considered a veteran in the field. Her first studio album, Magia, was released in Colombia in 1990 when she was in her early teens. Although her first two attempts at being a recording artist hadn't been successful, she continued to persevere until she reached global pop stardom with Laundry Service, released in 2001.